Formula 1: Ferrari wants meeting to look at future of the sport

By Andrew Benson
Chief F1 writer
Last updated on .From the section Formula 1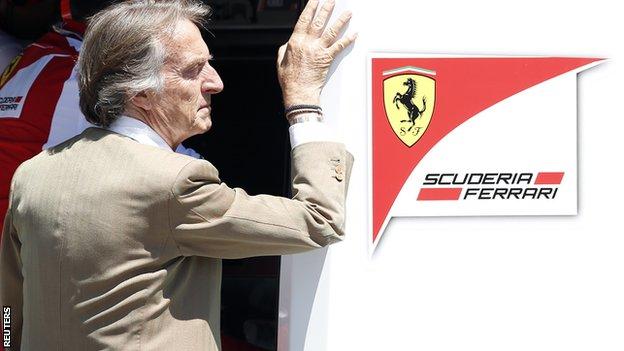 Ferrari has proposed a meeting of Formula 1's leading figures to discuss the future of the sport.
Ferrari president Luca Di Montezemolo is concerned by declining television audiences in countries like Italy and Germany, as well as the difficulty teams are having attracting sponsors.
Di Montezemolo wants a "collective brainstorming for the good of F1".
He wants contributions from teams, race promoters, sponsors, media, social networks, Google and Apple.
His proposal came in a letter to F1 commercial rights holder Bernie Ecclestone and Donald McKenzie, the president of CVC Capital Partners, the main shareholder in the sport.
Ferrari described the letter "not as an ultimatum, nor a threat, but a proposal to call together all the key players in the sport".
It wants new ideas that will "see Formula 1 continue to set the benchmark in motorsport, on level terms with global events such as the Olympics and the football World Cup".
Ferrari says F1 can learn from other sports that have better exploited new technology, such as smartphones and new media, to make viewing more accessible.
They added that there is a "need for a collective look at how the show can be improved", from the availability of the product, the format of the races and the weekend, as well as the focus and aim of the regulations.
Ferrari, the most high-profile and important in F1, say they are taking a "constructive" position aimed at trying to make an already good show even better.
"F1 has to be based on technical innovation, research and development," Ferrari said in a statement on their website.
"But this must all be done with sustainable costs and, above all, must be moved forward as part of a product that can put on a show.
"Because it is the show that draws in the commercial partners, the sponsors and, above all, the fans, who are the real end users of the Formula 1 product."