Formula 1 gossip and rumours from international media
Last updated on .From the section Formula 1
SUNDAY, 22 JUNE
"The man is good for his word. Valtteri Bottas promised Claire Williams to wear lederhosen if he was on the podium." Williams on Twitter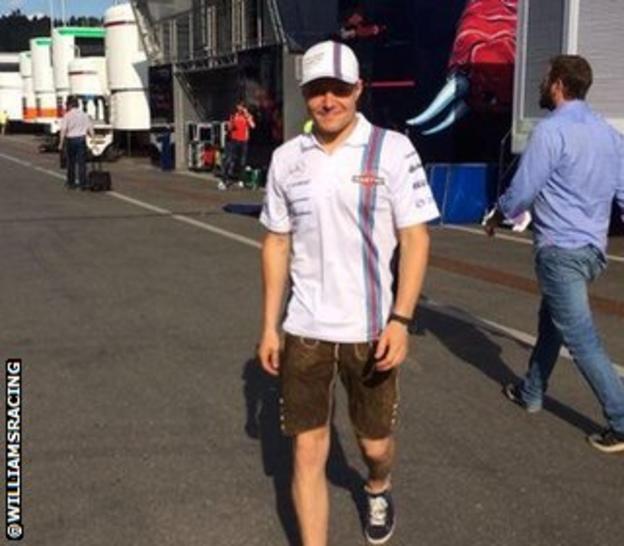 Sebastian Vettel escaped a penalty for his Austrian Grand Prix collision with Esteban Gutierrez only because of a new more lenient approach from Formula 1's race stewards. Autosport
Gutierrez has been given a 10-place grid penalty for the British Grand Prix after Sauber released his car from its pit box in an unsafe condition in Austria. ESPN
Germany striker Lukas Podolski took to Twitter to congratulate Nico Rosberg on his Austrian Grand Prix win. He wrote: "Another great performance from Mercedes!! And congrats to Nico Rosberg for the win..."
Felipe Massa says a problem with his suspension left him fearing that he would not finish the Austrian Grand Prix. Crash.net
Kimi Raikkonen says it is unacceptable that Ferrari asked him to slow down and cool his brakes after just two laps of the Austrian Grand Prix. ESPN
THURSDAY, 19 JUNE
Toto Wolff believes that although Adrian Newey won't be at Red Bull on a daily basis, he will still influence the team's performance next season. Planet-F1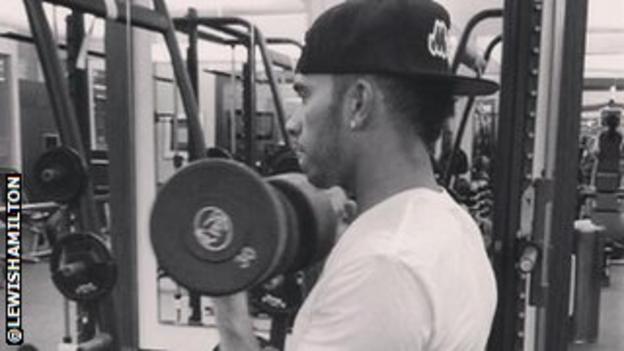 The various strands of the Ferrari Formula 1 team still need to work more closely together, despite sharing a single Italian base, according to new team principal Marco Mattiacci. Autosport
Mercedes driver Lewis Hamilton has been training hard as he looks to ensure he is in top condition for another bout with team-mate Nico Rosberg at this weekend's Austrian Grand Prix. "#nevergiveup #let'sgo #AustrianGP," he tweeted, along with a picture of himself at the gym.
Hamilton knows he needs another run of four successive victories if he is to overhaul team-mate Rosberg in the race for this year's Formula 1 world title. Sporting Life
Jenson Button has hailed Austria's Red Bull Ring as "a mini-classic" ahead of Formula 1's return to the venue this weekend. Western Morning News
WEDNESDAY, 18 JUNE
Ferrari technical director James Allison believes his team have made progress in recent races, but adds they will need to keep upgrading the cars to start challenging their rivals regularly. ESPN F1
American businessman Gene Haas says he is launching a Formula 1 team in 2016 in a bid to double the sales of his machine tools business to $2bn (£1.2bn) over the next five years. Forbes
Haas insists he is better off having the difficulties of starting his new F1 team from scratch rather than buying a current outfit like Caterham or Marussia. Autosport
The Nurburgring is closer to becoming the permanent home of the German Grand Prix from next season, according to the new owners of the circuit. GP Update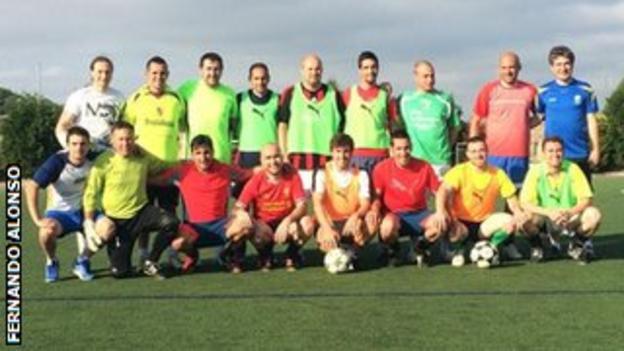 However, Hockenheim track boss Georg Seiler says his venue has a contract to host the race in 2016 and 2018. In Auto News
Double world champion Fernando Alonso says he and Ferrari president Luca Di Montezemolo have spoken about a future Ferrari Le Mans 24 Hours LMP1 entry. Crash
McLaren needs to accept a change in culture if it is going to have any hope of returning to the front of Formula 1, says racing director Eric Boullier. Autosport
Boullier believes there is no guarantee that its new upgrade package for this weekend's Austrian Grand Prix will be immediately "raceable". ESPN F1
Force India boss Vijay Mallya says he wants his team, currently fourth in the constructors' championship, to continue to "ruffle a few feathers in the top spots". Force India
Will Stevens will drive a Caterham F1 car on the first of two days of in-season testing at Silverstone following next month's British Grand Prix. Formula 1
Alonso got together with friends for a game of football ahead of Sunday's race in Austria. "Football with friends! Complete day," he tweeted. Fernando Alonso on Twitter
TUESDAY, 17 JUNE
Malaysian millionaire Tony Fernandes is not looking to sell his Caterham Formula 1 team, he says in a statement. AFP
Ferrari president Luca di Montezemolo has hinted for a second time that Ferrari may consider leaving F1 to race in sports-car competitions. Times Live
Williams' Felipe Massa accused Force India's Sergio Perez of being "dangerous" after the Mexican caused their collision in Sunday's Canadian Grand Prix. iafrica.com