Austrian GP: Fernando Alonso plans Le Mans move after F1

By Andrew Benson
Chief F1 writer at Red Bull Ring
Last updated on .From the section Formula 1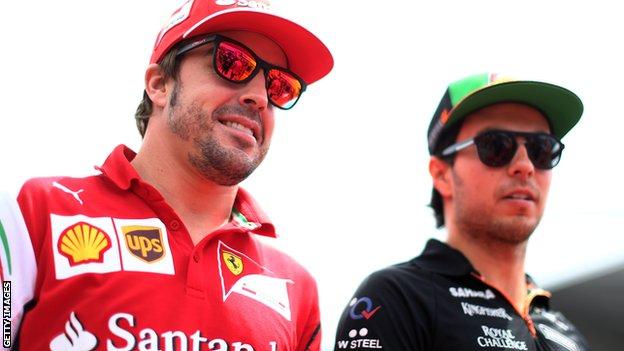 Ferrari's Fernando Alonso wants to race at the Le Mans endurance classic after ending his Formula 1 career.
The Spanish double world champion, 32, waved the flag to start the Le Mans 24 Hours last weekend and said it had firmed up a plan to race there he already had in mind.
"To win the Le Mans 24 Hours means a lot to any driver, so one day hopefully I will race there," he said.
"I think I will - that's 100% decided. But I need to wait until I finish F1."
Alonso re-iterated that he wanted to win at least one more title before stopping F1.
"Le Mans requires some test, some training and some dedication," Alonso said. "I am a person who if I decide to do something I do it 100%; I don't do it 50-50.
"So first I will try to do some more years in F1, try to win championships, try to help Ferrari but after that I won't be able to sit on the sofa, and endurance is a category you can race when you are a little bit older with no big problems. That will be my intention."
Former grand prix driver Mark Webber, a friend of Alonso's, quit F1 at the end of last season to move to endurance racing with Porsche.
He raced at Le Mans 24 Hours last weekend, and the Porsche 919 Hybrid he shared with Timo Bernhard and Brendon Hartley led in the closing stages of the race before engine problems ended their hopes late on.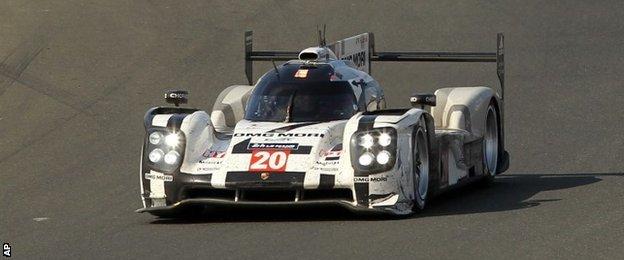 Alonso said that he could make the move with Ferrari, whose president Luca Di Montezemolo is considering entering the company into the top sports-prototype class, where Le Mans winners Audi, Porsche and Toyota currently compete.
Ferrari won a lower category with its 458 car last weekend, with ex-F1 driver Giancarlo Fisichella among its driver line-up.
"We have talked many times with president Montezemolo about this matter because he is very passionate about the Le Mans," he said.
"He enjoyed very much the win of the 458 with Fisichella, with Gianmaria Bruni this year, and I know there is some thinking about coming back with a big car.
"It is not in the short term because now we need to put in place the F1 project and we need to win here."
Alonso said he did not think Ferrari would be able to challenge at the front in F1 this season and would be better to use this year to build towards 2015.
Asked whether Ferrari could win this season, Alonso said: "No, that would not be realistic. This year we are definitely in a position we are not happy with.
"Mercedes is dominating by a big margin and we are aware of this.
"We need to put in place some of the things where we are weak at the moment, improve in different areas.
"We need to use Fridays to test experimental parts and we need to use the rest of this championship for preparation probably."