Red Bull: Renault boss pays price for team's engine troubles

By Andrew Benson
Chief F1 writer
Last updated on .From the section Formula 1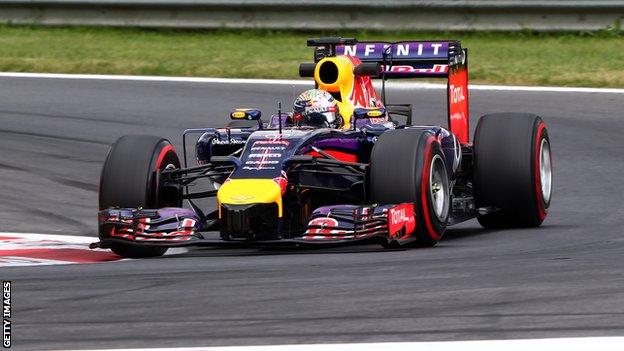 Renault has changed the management of its Formula 1 division after the poor performance of its engine this year.
Renault Sport F1 president and managing director Jean-Michel Jalinier has retired.
Jerome Stoll becomes president and former Caterham team principal Cyril Abiteboul will be managing director.
The changes come after Christian Horner, boss of Renault's works team Red Bull, described the engine as "unacceptable".
The task of Stoll and Abiteboul will be to ensure the company's 2015 engine is able to compete with rivals Mercedes, who are dominating this season.
Progress is limited this year because manufacturers are not allowed to change their engines to improve performance during the campaign.
Horner has said that the 2014 Renault engine is as much as "80 or 90bhp" down on the Mercedes. He also said that the French company were under-prepared for F1's new rules, which have involved the introduction of 1.6-litre V6 turbo hybrid engines with restrictions on fuel capacity and flow.
Ferrari is a similar distance behind the Mercedes, with insiders split on whether the Italian or French engine is weakest.
Renault F1 deputy managing director Rob White, the man in charge of the design of the engine, has admitted the company "were behind our internal goal setting and therefore I cannot be satisfied".
He added: "We were not quick enough on the track to respond or to satisfy our teams, and therefore of course we would have liked to have done things differently and achieve a different outcome."
Abiteboul returns to Renault after nearly two years at Caterham. The 36-year-old was previously a high flier within the company and held the position of executive director of the Renault F1 team.
Stoll is a long-time Renault manager, who was most recently the company's chief performance officer - effectively its global head of marketing and sales.
Renault said in a statement that Jalinier had "decided to exercise his right to retirement for personal reasons".
British Grand Prix practice results