Formula 1 gossip and rumours from international media
Last updated on .From the section Formula 1
FRIDAY, 1 AUGUST
Luca Marmorini will leave his role as the director of the engine and electronics department at Ferrari who are restructuring their power unit set-up. Formula1.com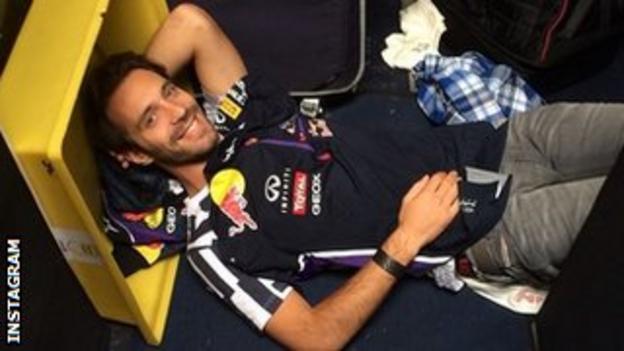 Mercedes boss Niki Lauda says reports that the team are considering a move for Sebastian Vettel at Lewis Hamilton's expense for the 2016 season are "absolute rubbish". Sky Sports
Red Bull's Daniel Ricciardo believes he can still win the world title, despite being 71 points behind leader Nico Rosberg. Daily Star
Caterham want to be the first team on the Formula 1 grid to host their whole trackside IT infrastructure off-site. Computing.co.uk
THURSDAY, 31 JULY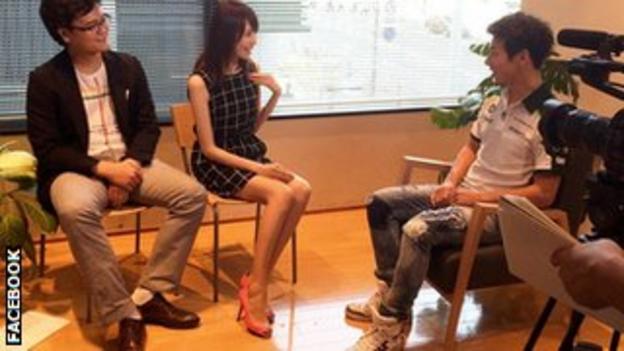 Red Bull chief technical officer Adrian Newey, who is retiring at the end of the season, has warned that F1's restrictive regulations pose the danger of making all the cars look the same. Motor Sport
Red Bull boss Christian Horner says Formula 1 teams must stop trying to control their drivers so much if the sport is going to make them heroes again. Yahoo! Sport
Force India boss Vijay Mallya believes his young driver pairing of Nico Hulkenberg and Sergio Perez is the strongest line-up the team have ever had. Formula1.com
Team bosses are heading for a clash with Formula 1 boss Bernie Ecclestone over the shape of the next grand prix calendar with the possibility of 22 races in 2016 - up from 19. F1Today
WEDNESDAY, 30 JULY
Mexico's Esteban Gutierrez, 22, wants to stay at Sauber next season despite being unable to collect a single championship point in 11 races in 2014. Sportal.com.au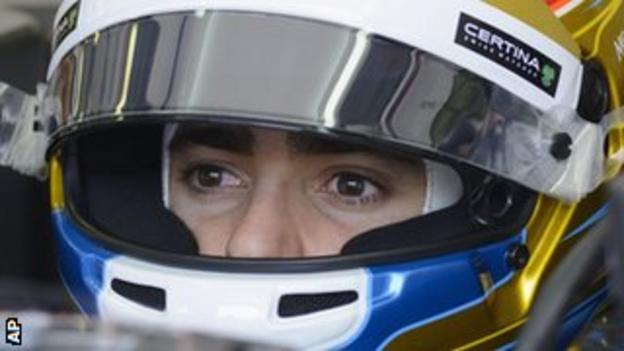 Ferrari have denied that technical director Pat Fry is about to be sacked following the team's indifferent performances this season. Sky Sports
Four-time world champion Sebastian Vettel was left behind by a 16-year-old at the German Karting Championship in May. Sahara Force India academy driver Jehan Daruvala from Mumbai revealed: "I did not interact with him directly, but I know that he was asking about my timings because I was going faster than him." New Indian Express
Red Bull team boss Christian Horner, 40, enjoyed a night out in London with his girlfriend Geri Halliwell, 41, the ex-Spice Girl. The pair arrived at Harry's Bar in Mayfair in a 1964 red AC Cobra. Daily Mail
TUESDAY, 29 JULY
Mercedes driver Nico Rosberg wants clarity on the battle lines between him and team-mate Lewis Hamilton after the latter disobeyed orders to let him past at the Hungarian Grand Prix. Daily Telegraph
Red Bull team boss Christian Horner has backed Hamilton over ignoring team orders in Budapest. Daily Mirror
Hamilton has also earned praise for his performance at the Hungarian GP from pop singer partner Nicole Scherzinger. She tweeted: "So proud of u babe @LewisHamilton starting from pitlane & ending on the podium!"
McLaren's racing director Eric Boullier says a software glitch with the team's weather equipment was to blame for not switching from intermediate to slick tyres sooner at the Hungarian GP. Sun (subscription required)
Ferrari team principal Marco Mattiacci insists he will not let Fernando Alonso's second place in Hungary result in the Italian outfit losing focus. ESPN
MONDAY, 28 JULY
Mercedes driver Lewis Hamilton has received the support of Niki Lauda, a three-time F1 champion and non-executive director at the German outfit, for not following team orders to let Nico Rosberg pass him at the Hungarian Grand Prix.Daily Express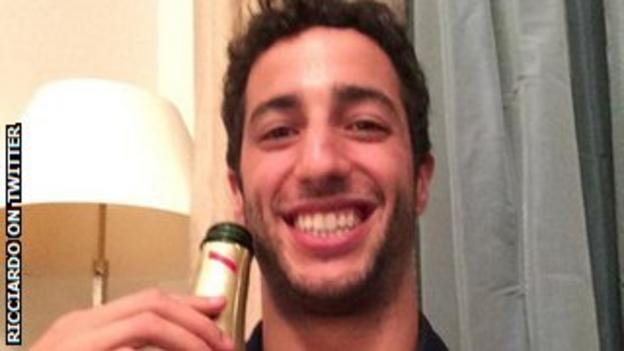 Caterham's new owners are facing legal action from about 40 members of staff the team dismissed before the German Grand Prix. Autosport
Ferrari driver Fernando Alonso says his second place at the Hungarian GP felt like a win after the Italian team's struggles so far this season.ESPN
Alonso and Hamilton have each praised the quality of driving from Hungarian GP winner and Red Bull racer Daniel Ricciardo. grandprix.com
Ricciardo posted a picture of himself on Twitter with a bottle of champagne and the message: "Can't guarantee this guy's gonna remain sober for much longer this evening."