Formula 1 gossip and rumours from international media
Last updated on .From the section Formula 1
SATURDAY, 9 AUGUST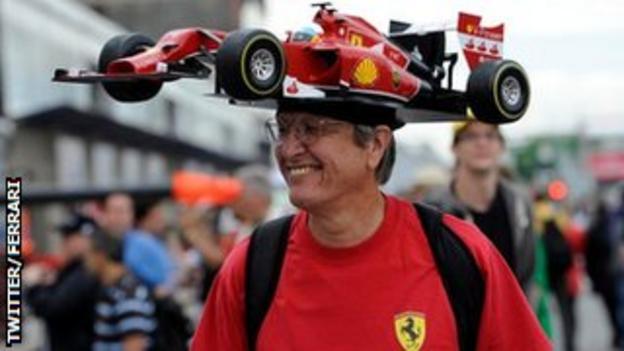 McLaren racing director Eric Boullier says Formula 1 is "shooting itself in the foot" by failing to engage with fans and promote new technologies. Autosport
Double grand prix winner Daniel Ricciardo feels Red Bull stablemate Carlos Sainz Jr may benefit from making his F1 debut away from the spotlight with a smaller team. Autosport
Sauber team principal Monisha Kaltenborn says the Ferrari engine is not solely to blame for the team's struggles this season. Formula1.com
FRIDAY, 8 AUGUST
Mercedes co-team boss Paddy Lowe says he has lifted the team "to the next level" since taking over the technical role from Ross Brawn. Autosport
McLaren's Jenson Button, the 2009 world champion, says he has no interest in racing in any other categories outside Formula 1. The Briton's contract expires at the end of the season but he has yet to sign a new deal. Autosport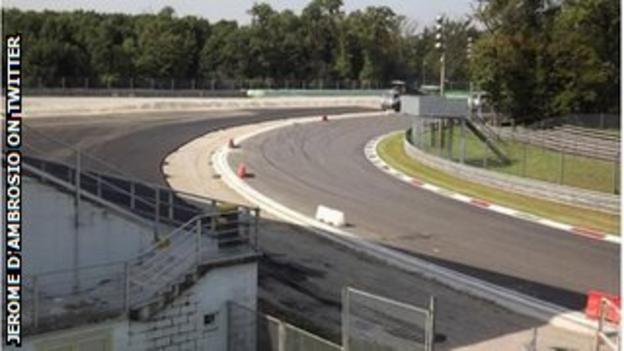 Sauber driver Adrian Sutil says "it's a bit weird" that F1 drivers spend more time in the simulator - or, in the German's case, on his PlayStation - rather than out on the track because of the limits on in-season testing. ESPN F1
Monza's iconic and challenging Parabolica corner has lost its gravel trap in favour of a tarmac run-off area ahead of next month's Italian Grand Prix, making the corner much less of a challenge. ESPN F1
In response to the track revision at Monza, former Marussia driver Jerome D'Ambrosio tweeted: "Parabolica will never be the same corner again."
Russia will simplify the visa process for foreigners planning to attend the race set to be held in Sochi in October, according to the media service of the governor of Krasnodar Territory, Alexander Tkachev. Ria Novosti
Former Minardi team owner Giancarlo Minardi fears for the future of the sport and warns that changes are needed. Pitpass
Toro Rosso driver Daniil Kvyat, 20, the youngest rookie in Formula 1, has rejected suggestions drivers lack the hero status of the sport's past stars. Grand Prix
Marussia sporting director Graeme Lowdon says the team's current drivers Jules Bianchi and Max Chilton are "doing a great job". Crash
THURSDAY, 7 AUGUST
Double world champion Fernando Alonso wants 35m euros a year (£28m) if he is to commit to a three-year contract extension that would keep him at Ferrari until 2019. Bild (in German)
Former Ferrari technical director Aldo Costa, who masterminded the current Mercedes design, says the reason Ferrari are struggling is because of "strategic mistakes" and "errors of vision - very serious ones". James Allen on F1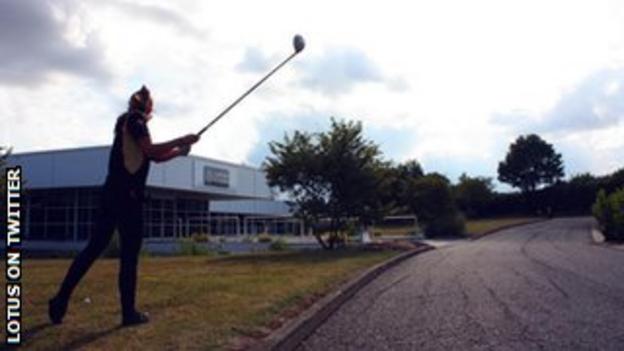 Red Bull boss Christian Horner admits his team are unlikely to challenge for another race before the Singapore Grand Prix in three races' time, following Daniel Ricciardo's victory last time out in Hungary. Sky Sports
Renault head of track of operations Remi Taffin says the engine manufacturer has the capacity to completely revamp its engine for 2015 despite rules regarding what can and cannot change for next year. ESPN F1
Brazilian Felipe Massa says Williams have surprised even themselves at how strong they have been this season after a poor 2013. Crash
Williams can aim to re-emerge as a Formula 1 World Championship-winning force without a works engine deal, says head of vehicle performance Rob Smedley. Autosport
Caterham boss Christijan Albers has assured his drivers that they will retain their seats for the rest of the season - but only if they perform. Planet F1
Even while on holiday, Sauber reserve driver Giedo van der Garde could not resist the urge to head to a go-kart track before resuming training. Giedo van der Garde on Twitter
Lotus tweeted a picture of one of their staff teeing off outside their factory in Enstone with the hashtag #SummerShutdown. All teams must close for two weeks this month as per the regulations.
WEDNESDAY, 6 AUGUST
Bernie Ecclestone will examine the possibility of buying back Formula 1 after he paid £60m to end his bribery case. Daily Express
Mercedes co-team boss Toto Wolff has implemented a new code of conduct with regard to team orders for drivers Lewis Hamilton and Nico Rosberg. Daily Mail
Lotus driver Romain Grosjean believes former team-mate Kimi Raikkonen's struggles at Ferrari are down to the latest Pirelli tyres. ESPN F1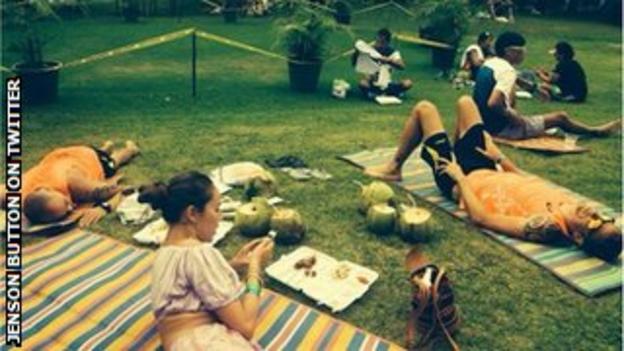 Raikkonen, the 2007 world champion, and his partner Minttu Virtanen are expecting their first child. Turun Sanomat in Finnish
Interlagos has started a £48m upgrade programme that includes the building of a new Formula 1 pit complex for the 2015 Brazilian Grand Prix. Autosport
Williams head of vehicle performance Rob Smedley believes there is a possibility the team can challenge Mercedes for victory at the next race in Belgium.ESPN F1
Sauber boss Monisha Kaltenborn says it will be "unacceptable" for her team to finish 10th in this season's constructors' championship. Autosport
IndyCar driver Simon Pagenaud is in line to test Honda's new 1.6-litre turbocharged engine, which will make its Formula 1 debut next season with McLaren. Racer
McLaren's Jenson Button finished 11th out of 1,675 entrants at an Ironman challenge in the Philippines. Sports Mole
TUESDAY, 5 AUGUST
A Red Bull F1 car burst into flames during an exhibition run in Chelyabinsk. English driver Alex Lynn emerged unscathed from the car, which was Sebastian Vettel's during his 2011 title victory. Daily Mail
French driver Jules Bianchi has not ruled out leaving Marussia and racing for Ferrari in the 2015 season. Motorsport.com
MONDAY, 4 AUGUST
Kimi Raikkonen retains faith in his ability, despite struggling following his move to Ferrari from Lotus. Autosport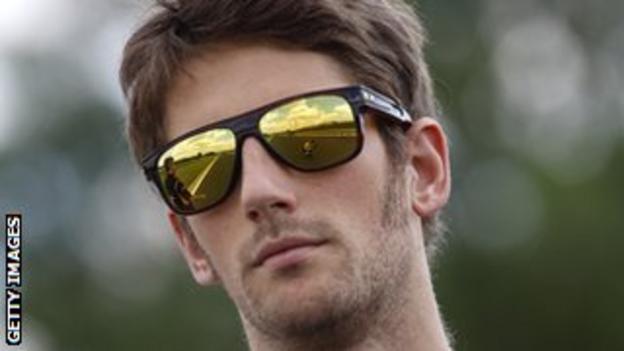 Ferrari hope signs of improvement in their car are enough to persuade driver Fernando Alonso to stay. Daily Star
Lewis Hamilton hopes his fortunes are improving in time to help his title challenge against Mercedes team-mate Nico Rosberg in the second half of the season. ESPN
After it was announced Melbourne will keep the season-opening Australian Grand Prix until 2020, Lotus driver Romain Grosjean tweeted: "Good news... Love so much going down there and racing in the Albert Park."