Lotus F1 chief executive confident after losses are cut to £6m

By Andrew Benson
Chief F1 writer
Last updated on .From the section Formula 1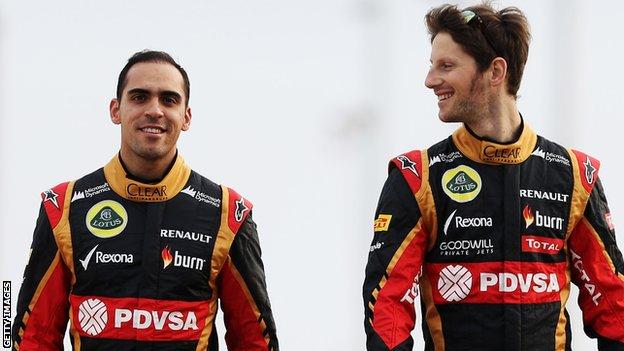 Lotus are confident they are back on the right track for next season after releasing improved financial results for the first half of 2014.
The team lost £64m last year and have slipped from fourth to eighth in the constructors' championship.
But they have reduced their losses to £6m for the first half of this year.
Chief executive officer Matthew Carter said: "The goal for next year is to be somewhere near financially stable and have a reasonable car on track."
Lotus have lost a number of what Carter called "high-calibre staff" in recent months, including the departure last year of technical director James Allison to Ferrari.
But he said that those who left have been replaced, and that the team have worked to sort out a "major problem" with the design of their car.
"The package we have for next year looks very good," Carter said.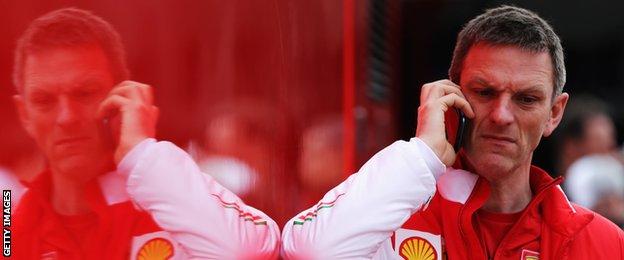 Lotus won one race in both 2012 and 2013 with Kimi Raikkonen - now with Ferrari - but their best results this season have been two eighth places for Romain Grosjean.
They are widely expected to improve in 2015, partly because of their impending switch from Renault to Mercedes engines, which are believed to be worth a second a lap.
"We have a current engine supplier and are in discussions for next year," Carter said.
Last year's losses included £15m in interest to shareholders and other loans.
But following a restructuring, Carter says this year's first-half losses before exceptional costs, depreciation and interest have been cut to £823,000.
The remainder of the loss is made up of £1.6m in redundancy costs, £3m in depreciation and about £1m in interest.
He said: "We still have 470 people, which still puts us fairly high up there in terms of head count in F1.
"We lost a lot of high-calibre staff at the back end of last year and to replace those sort of people takes time. We have gradually done that.
"We have some new guys starting in aero that come from another team that start 1 October. There are areas we have replaced people and strengthened."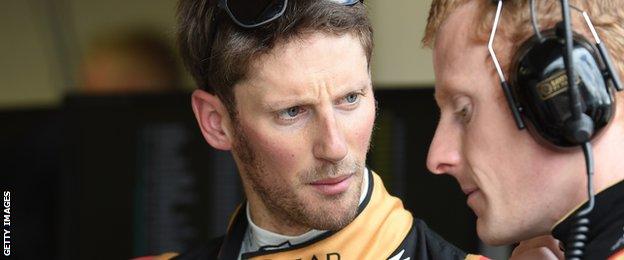 He said some of this year's problems were caused by the fact that last year's must-have aerodynamic tweak - blowing the exhausts on to downforce-producing parts at the rear of the car - had "disguised a major problem we had". He added: "We didn't realise that until it was almost too late."
Carter, who started work at Lotus in January, added: "It became apparent there were certain aspects that weren't quite right and certain things we were doing and areas we were developing in the wind tunnel that were counter-productive.
"That coupled with the (reliability) issues Renault had at the start of the year put us massively on the back foot.
"We have been big enough to turn around and admit to ourselves that in terms of our aero development, we are not where we should be.
"We have changed the way we do things in our aero department and some of the personnel in the aero department and next year's car is looking good."