Formula 1 gossip and rumours from international media
Last updated on .From the section Formula 1
SATURDAY, 27 SEPTEMBER
Governing body the FIA has begun a study to look at ways of making grand prix cars more challenging to drive. (Autosport)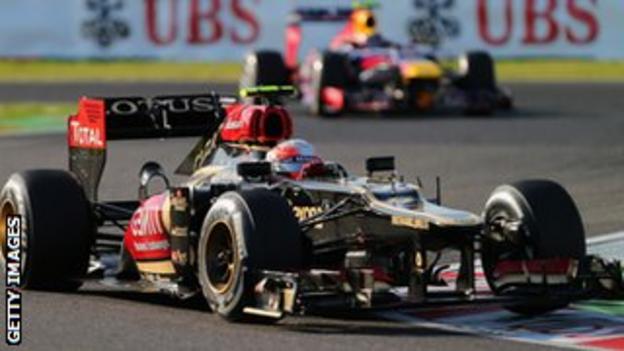 Sauber team principal Monisha Kaltenborn says Formula 1 will face some "drastic" changes unless it does more to cut costs and keep struggling teams in business. (ESPN)
Lotus driver Romain Grosjean described Suzuka as "probably my favourite track in the world" as he looked ahead to the Japanese Grand Prix. (Pitpass)
Recently-installed Caterham team principal Manfredi Ravetto says it is "a small miracle" that the team has been able to continue racing after being sold by former owner Tony Fernandes. (Formula1.com)
Force India owner Vijay Mallya says he is "loving" this season's ongoing battle with McLaren for fifth place in the constructors' standings. (Crash.net)
FRIDAY, 26 SEPTEMBER
Red Bull's Sebastian Vettel, 57 points adrift of team-mate Daniel Ricciardo, says the outfit's 2014 car does not suit his driving style.(Autosport)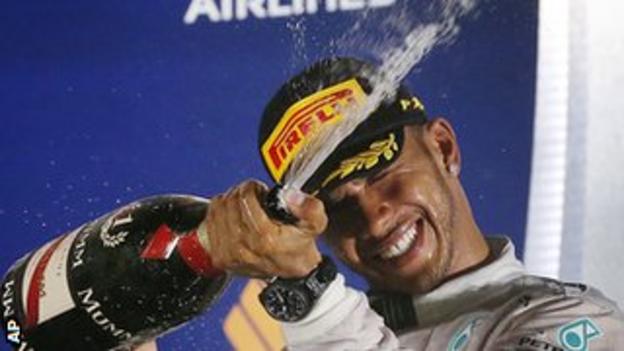 Force India owner Vijay Mallya says the prospect of three-car teams in 2015 demonstrates the "irrational" way Formula 1's revenues are unequally shared. (ESPN)
Ferrari have Lewis Hamilton high on their wishlist if Fernando Alonso leaves them for McLaren. (adamcooperf1.com)
F1 supremo Bernie Ecclestone says grand prix ticket prices can be reduced if teams accept less commercial rights income, after Mercedes' Toto Wolff questioned why some events have had empty grandstands. (Autosport)
THURSDAY, 25 SEPTEMBER
Red Bull motorsport consultant Helmut Marko has compared new Toro Rosso signing Max Verstappen to three-time world champion Ayrton Senna, describing the 16-year-old as "an exceptional talent that comes along only once in decades". (Formula1.com)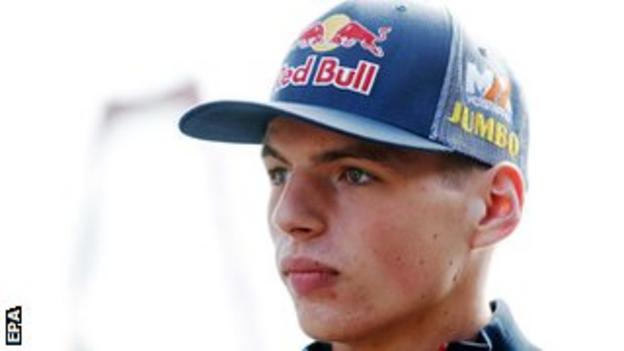 Brazilian Felipe Massa, 33, says he hopes to remain at Williams for the rest of his career.(Crash.net)
Michael Schumacher's 15-year-old son - Mick Junior - says he is "proud" after being crowned World Karting Vice-Champion in the junior category last weekend.(ESPN)
Nico Rosberg, 29, posted a picture of his father Keke's steering wheel from when he drove for Williams in the 1980s, pointing out its simplicity in comparison to the ones used in modern F1.
WEDNESDAY, 24 SEPTEMBER
Former world champion Jacques Villeneuve, 43, has warned Mercedes' Lewis Hamilton, who leads the world championship standings, that the drivers' title has not been won yet. (Daily Mirror)
The British driver, 29, celebrated his Singapore Grand Prix victory with a meal in Kuala Lumpur. He tweeted: Out in Kuala Lumpur, 1.6kg steak. #Petronas Towers behind. Need someone to ca x rry me outta this place.... #toomuchfood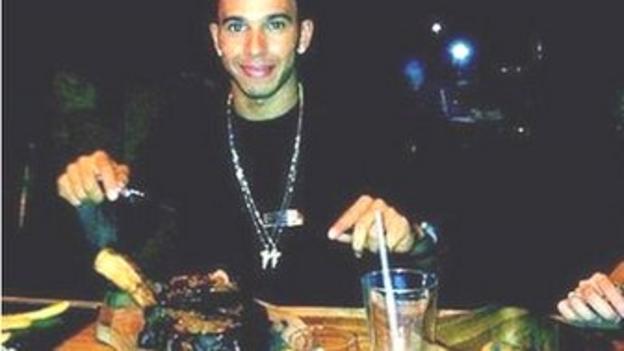 Nico Rosberg, 29, who trails Hamilton by three points going into the final five races, plans to "dig in" with everyone at Mercedes in a bid to ensure this year's world title is not decided by gremlins and good luck. (Daily Mail)
Rosberg lost control of his steering wheel before the start of the Singapore GP and his boss Toto Wolff says the German's problems shows how hard it is going to be to manage a team radio clampdown next year. (Autosport)
As teams and drivers prepare for the Japanese GP on 5 October, Ferrari's Fernando Alonso has been recuperating. The Spaniard, 33, posted a picture of himself swimming, tweeting: A bit of sport and relax. Time zone changes, travelling, Japan next week... important to be 100% prepared.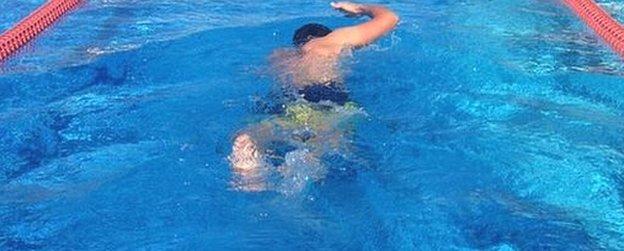 McLaren racing director Eric Boullier says his team has no obvious explanation as to why Kevin Magnussen suffered heat issues in the cockpit during the Singapore Grand Prix. (Autosport)
TUESDAY, 23 SEPTEMBER
Mercedes driver Lewis Hamilton has reconciled his differences with his father and believes the presence of his family at races is helping his challenge for the Formula 1 drivers' title. (Daily Telegraph)
Hamilton tweeted a scenic picture as he said goodbye to Singapore following his victory on Sunday.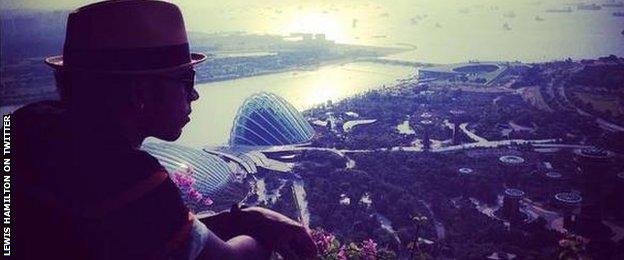 British driver Jenson Button is confident he will remain with McLaren for next season. (Guardian)
McLaren team principal Eric Boullier believes Red Bull used coded radio messages to help Daniel Ricciardo finish third at the Singapore Grand Prix. (Independent)
Ferrari boss Marco Mattiacci says he does not want Formula 1's engine freeze lifted to benefit the Italian outfit, but to help the sport as a whole. (ESPN)
MONDAY, 22 SEPTEMBER
New leader Lewis Hamilton hopes that the drivers' title race with Mercedes team-mate Nico Rosberg can be decided on the track rather than by technical problems, which have dogged the German outfit so far this season. (Guardian)
Reigning world champion Sebastian Vettel says he was surprised by eventual winner Hamilton's choice of place at which to pass his Red Bull in the Singapore Grand Prix. (Autosport)
Williams driver Felipe Massa says he had to drive like a "grandma" after his team failed to bring him in for fresh tyres when the safety car was deployed during the Singapore race. (ESPN)
The Mercedes team were not only impressed by Hamilton's most recent win, but also with a picture taken of him celebrating. They tweeted: "Best... shot... EVER!!!"