Formula 1: McLaren's Eric Boullier has doubts over three-car plan
Last updated on .From the section Formula 1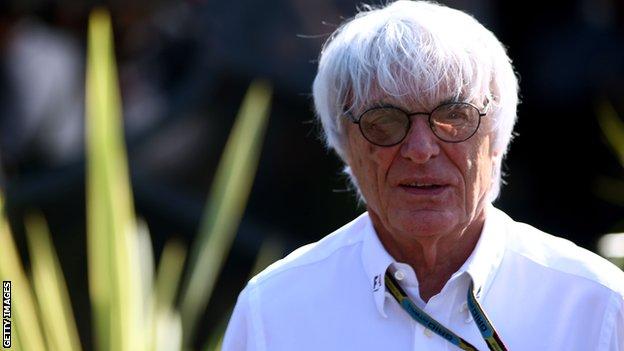 McLaren racing director Eric Boullier says there is not enough time for F1 teams to add a third car next season.
"The chassis for the third car, the logistics, the people around ... we will need at least six months' notice," Boullier said.
The next season starts on 15 March, which means Boullier thinks it is too late for the plans to be implemented.
Ecclestone's comments last week came amid concerns about the futures of at least four teams, who are known to be struggling financially.
"We have a regulation that says if we lose three teams the other teams will run three cars," Ecclestone said.
"I would rather see Ferrari with three cars, or any of the other top teams with three cars, than having teams that are struggling."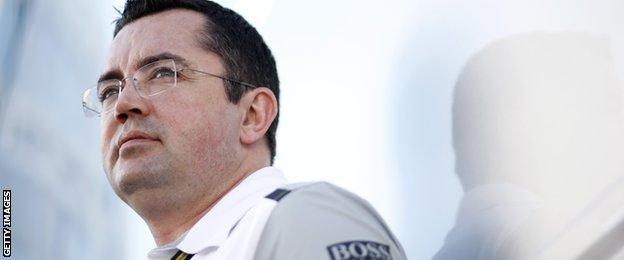 Mercedes boss Toto Wolff has suggested the cost to teams of running a third car could be as high as £25m per year, while Force India owner Vijay Mallya says his team will demand compensation if they are forced to run a third car.
But while he is convinced it will not happen next season, Boullier says that if Ecclestone presses ahead with the three-car plan, teams will have no choice but to adapt.
"You can question many things about revenue," he said.
"But if one day we are called and asked to help F1 by running three cars, then we will have to."