Lewis Hamilton column: 'I'm praying like crazy for Jules Bianchi'
Last updated on .From the section Formula 1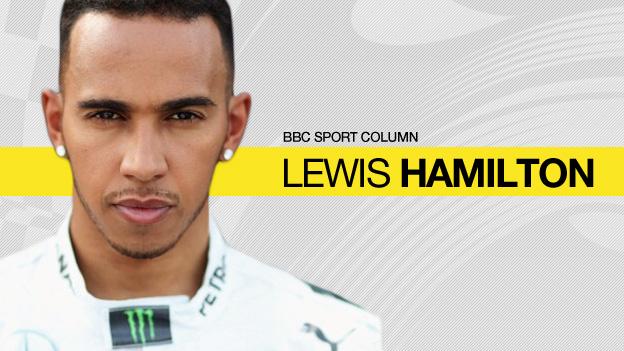 For the last few days, I have not stopped thinking about Jules Bianchi, after his accident in the Japanese Grand Prix.
I've literally just been praying like crazy for him - as I'm aware a lot of people have - and I'm hoping for the best.
His accident could have happened to any one of us that day at Suzuka last weekend.
It's very strange being here in Russia for the next race right now, but this is how life is sometimes. I just hope we have a safe weekend.
We are all carrying a message of support for Jules on our helmets for this race, and I feel like we are carrying him with us, that he is here with us in spirit.
Danger never far from our minds
I don't really know Jules very well but, from what I do know of him, he is a good guy with great talent and ability.
Jules is a real racer and I think he would want us to carry on. I know that's how I would feel about it if anything happened to me. I'd want people to make me proud and keep going.
As racing drivers, we are never under any illusion about the risks that we are taking. We are travelling at serious speeds and this is a serious business.
I am aware of the dangers that come along with my job. But I don't get in the car fearing it because that wouldn't work. You can't go into a corner thinking "if I brake too late, this could happen" or "the brakes could fail" or whatever.
You have to be strong in your mind and believe in only positive things. But whenever you get in the car you accept all sorts of things that can happen.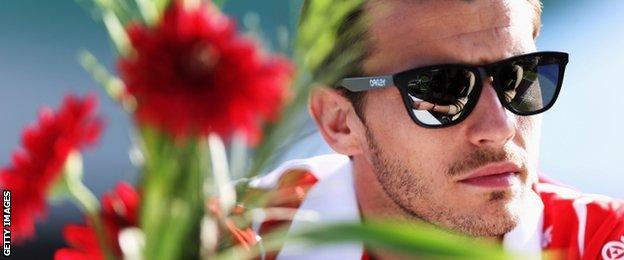 When I was nine years old, I saw a young driver die when I was racing in karts. A good friend of mine who was a good friend of his stopped racing, but that has never been something that has entered my mind.
That was a very traumatic time for me as a kid. Even now, I can remember standing on the bank beside a track with him with our suits on just before a race, all laughing and joking. And then the next thing I knew I was at his funeral. It was the first time I had ever been to one.
It is very hard to put that out of my mind at the moment, after what happened to Jules. Things like this really open up your view a bit. Bad things happen to people, but the world keeps going, which is really sad in a way.
But it does not make me rethink wanting to be a Formula 1 driver.
I love this sport. It is the thing I do best, the thing I feel most comfortable in, where I feel most me, without any restrictions on what I can do. When I get in the car, I feel free. The exhilaration of racing is something you cannot match anywhere else.
It is more than a passion. It is our lives.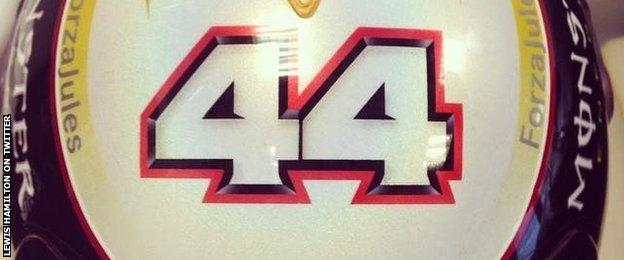 Constant quest for safety
Inevitably, the accident has meant everyone outside F1 has started focusing on safety but it is something we never stop discussing within the sport.
These sorts of incidents are very few and far between but when they do happen it is a reminder to everyone that this is a serious business.
The FIA always does a great job for all of us; they put a lot of effort in. They are always discussing safety with the drivers.
It is their number one priority and it improves every year, and I'm sure everyone else will do a great job in helping them ensure that carries on.
You can follow Lewis Hamilton on Twitter @lewishamilton and you can see exclusive content on his website www.lewishamilton.com
Lewis Hamilton was talking to BBC Sport's Andrew Benson