Lewis Hamilton & Sebastian Vettel call for better wet-weather tyres

By Andrew Benson
Chief F1 writer
Last updated on .From the section Formula 1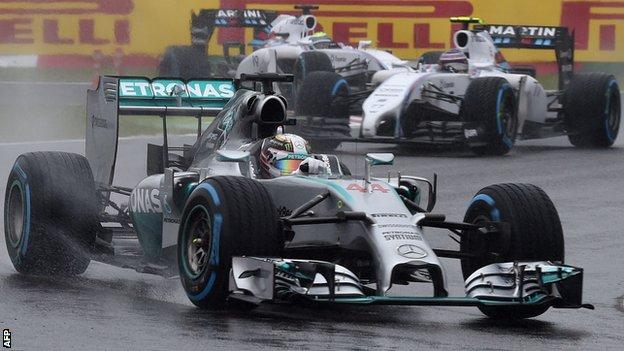 Lewis Hamilton and Sebastian Vettel have called for better wet-weather tyres to make racing in the rain safer.
They say the limitations of the 'extreme' tyre force them to use the lighter-treaded 'intermediate' when the track is too wet.
Jules Bianchi was on worn intermediates when he lost control and crashed into a recovery vehicle at the Japanese Grand Prix, suffering severe head injuries.
"They're not great tyres. That's no secret," said Mercedes' Hamilton.
Tyre supplier Pirelli produced a new design of 'extreme' tyre - used for the worst conditions - for this season, to improve its water-dispersing ability but the drivers say the problems remain.
Pirelli motorsport director Paul Hembery
"So far Pirelli does not see any realistic technical need to change the wet tyre"
"There's always going to be spray but we need to work hard," added championship leader Hamilton.
"It's an area that's not always focused on so much. The slicks are always being improved and worked on but there is not so much focus on the wet.
"You want a tyre that clears the water. And not forcing us to go on to the inter because it's so much quicker when it's probably not safe enough to do so is something I think the FIA and Pirelli will work on."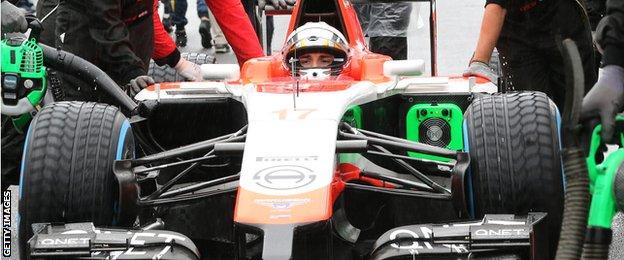 Hamilton said that the Pirelli wet tyre was less effective than that produced by the company's predecessor as F1 supplier, Bridgestone.
World champion Vettel said that the drivers had passed on their concerns to Pirelli and governing body the FIA even before the Japanese race.
The Red Bull driver said: "If you have a lot of water, you obviously need to have a tyre that gets rid of a lot of water very well so you don't suffer aquaplaning.
"The problem we have is that the extreme tyre has an extremely narrow window.
"The intermediate is quicker so as soon as you have got rid of most of the water you try to put the inters on, taking a lot of risk into account, just because it's a quicker tyre. That's something we need to work on."
Pirelli director of motorsport Paul Hembery said the company did not consider this to be an urgent problem but that it was open to change if it was deemed necessary.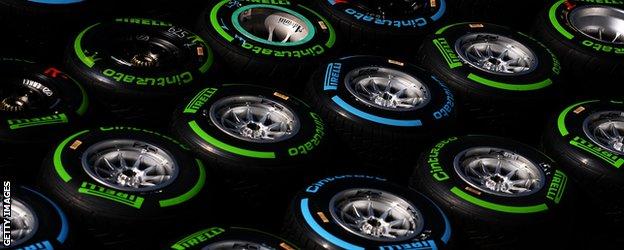 He said the wet tyres dispersed 65 litres per second at 300km/h this season, up from 50 litres per second a year ago.
"These are comments by drivers that have not been made in an official way to us," Hembery said.
"Of course, if Pirelli was requested by the teams and the FIA to reconsider the technical capability of the wet tyre, Pirelli would do it immediately.
"But so far Pirelli does not see any realistic technical need to change the wet tyre.
"There is a working group coming up quite soon and it is quite likely this will be considered there. And if it is, we are open to the idea of modifying the tyres.
"Every change we make has a deep technical basis and does not just follow comments from one person, as not everyone has the same view."