Kamui Kobayashi's Caterham concerns hint at breakdown of trust

By Andrew Benson
Chief F1 writer
Last updated on .From the section Formula 1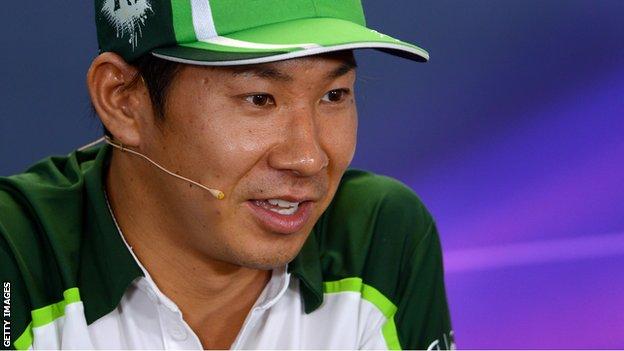 The remarks Kamui Kobayashi made on his 'private' Facebook account about his repaired suspension arm are startling, to say the least.
It is very rare to hear a grand prix driver talk in terms of being "seriously troubled" by the safety of his car, whatever the circumstances, and his comments provide a revealing insight into Kobayashi's state of mind over the Russian race weekend.
Driving an F1 car is inherently risky.
Firstly, there are the speeds involved - cars top 200mph, and the drivers are subjected to cornering forces close to 5G and even more during braking.
Beyond that, each car is a prototype - changing at virtually every race in terms of new parts and every time the driver goes out on the track, as a result of constant twiddling with the settings in search of the maximum performance.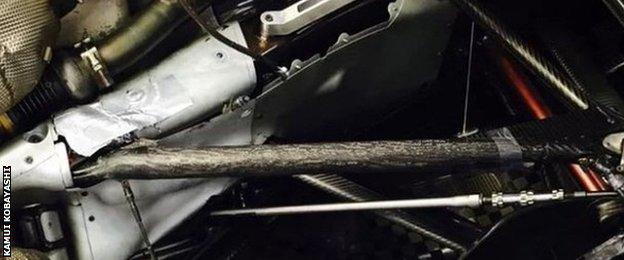 So every trip out on to the track is a journey into the unknown to one degree or another.
Part of a Formula 1 driver's job within this context is to trust that his team have done everything they can to ensure his car is safe. Without that trust, how could he push to the limit, as they have to do on every corner, every time they take to the track?
Each F1 team is allowed up to 60 operational people at a race circuit. These are typically led by a team principal and technical director, who are ultimately responsible for the cars, and - depending on the size of the team - several senior engineers working across both drivers. Each driver then has his own lead race engineer, a secondary strata of data engineers and a team of mechanics.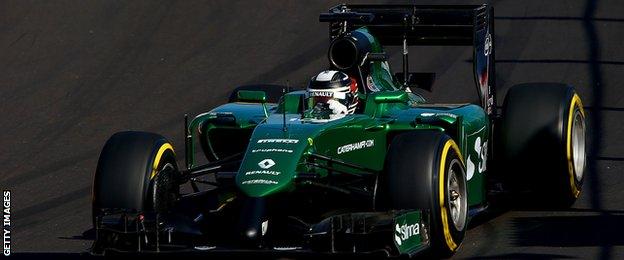 Whether the team are at the front or the back of the grid is irrelevant. It is the job of every single one of those people to take their responsibility for the driver's safety with the utmost seriousness.
It is normal practice for cars to be constantly checked and analysed and any suggestion of a problem means teams take remedial action to ensure their drivers' safety.
But somewhere along the line, and however briefly, that trust clearly broke down between Japan's Kobayashi and Caterham on Saturday morning at the Russian Grand Prix.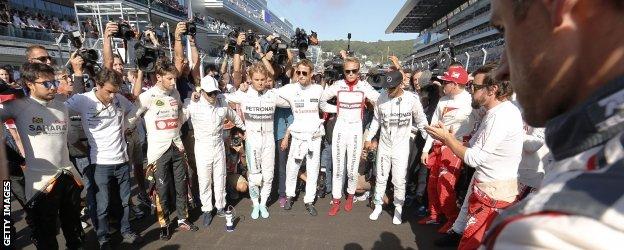 Did Kobayashi have a heightened sense of the danger of his job following the awful accident to Jules Bianchi less than a week before?
Or was it to do with a wider fracture in relations between the team and driver, who has not troubled to hide his uncertainty about where Caterham were headed under new owners and whether he had a future there?
Whatever it was, it is obvious he felt less comfortable than normal, despite the reassurances the team say they gave him.
Clearly all is not well between driver and team and it remains to be seen whether there are any ramifications for their respective futures.