Formula 1 gossip column: 14-car grid in 2015 a possibility
Last updated on .From the section Formula 1
Sunday, 2 November
Lewis Hamilton will not renew his deal with Simon Fuller's XIX Management company and find a new manager next year. (Autosport)
Force India racer Sergio Perez believes an announcement of his new deal with the team will be made "very soon". (Planet F1)
McLaren boss Ron Dennis says his team are struggling to find a title sponsor as he also questioned the reality of three-car teams. (Independent)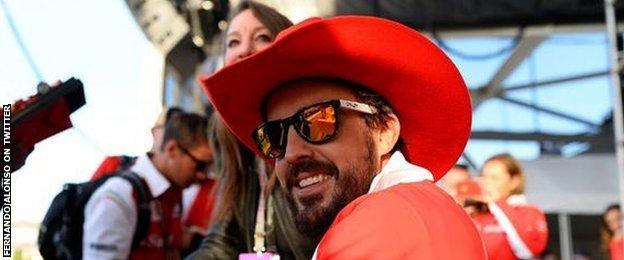 Saturday, 1 November
Formula 1 boss Bernie Ecclestone says the sport's escalating financial crisis could lead to a reduced grid of 14 cars in 2015. (Wheels24)
Lotus have denied reports suggesting they could boycott this weekend's United States Grand Prix in protest at F1's financial crisis. (Sky Sports)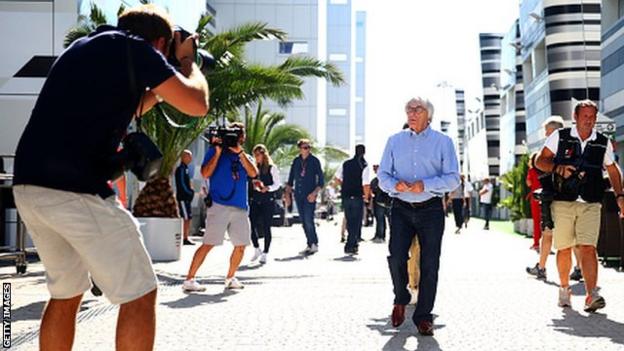 Toro Rosso principal Franz Tost says the team have drawn up a four-man shortlist for the second seat in 2015. The four drivers in contention are: Jean-Eric Vergne, Pierre Gasly, Carlos Sainz Jr and Alex Lynn. (Crash.net)
Friday, 31 October
Jenson Button's manager, Richard Goddard, says his client is a "wanted individual" and that he has been inundated with phone calls inquiring about the availability of the 2009 world champion. (Wheels24)
Button says he is against three-car teams in Formula 1, stating that it would "lock out the podium" if one team dominates as Mercedes have done this season. (Sky Sports)
Mercedes boss Niki Lauda has warned championship leader Lewis Hamilton of the danger of having a racing incident with team-mate and title rival Nico Rosberg as their title duel heads into the final three races. (Daily Mirror)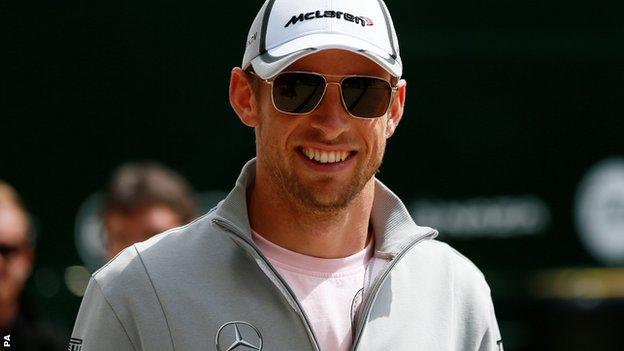 Hamilton has highlighted the potential for Formula 1 to grow as a sport in the United States ahead of this weekend's US Grand Prix, praising the country's sporting fans as some of the most passionate he has ever seen. (Daily Mail)
French driver Romain Grosjean has revealed there is a performance clause in his Lotus deal that would allow him to leave the team. (Planet F1)
Lotus have unveiled the experimental wedge-shaped nose they will test during practice at this weekend's race. (Autosport)
Ferrari's Kimi Raikkonen says he enjoyed his two-race stint in NASCAR in 2011 so much he would like to compete in the sport again in the future. (USA Today)
Four-time world champion Sebastian Vettel says his 2014 campaign looks worse than it actually has been and thinks he has been unfortunate not to win a race for Red Bull this year. (ESPN)
Thursday, 30 October
Mercedes have promised Lewis Hamilton that they will not consider other Formula 1 drivers for 2016 until they have sorted out their plans with him.(Autosport)
Ferrari is in line for an injection of cash, after the board of FIAT Chrysler Automobiles gave the go-ahead for a listing on the New York Stock Exchange of the Ferrari car company. (James Allen on F1)
F1 could see an era of mass investment from eastern Europe, with the news that a team from Romania, Forza Rossa, will be joining the sport over the next two years. (Independent)
Former Caterham F1 team principal Manfredi Ravetto has expressed his frustration at the way the problems of supplier Caterham Sports have led to the team missing this weekend's United States Grand Prix. (Adam Cooper's F1 blog)
Ex-Caterham owner Tony Fernandes says there'll never be room for small teams in F1 unless there's a reduction in spending throughout the grid.(Sky Sports)
Red Bull's Daniel Ricciardo says it is a "shame" that two of F1's small teams - Marussia and Caterham - are in financial trouble and could drop out of the sport. (Planet F1)
France's European Formula 3 champion Esteban Ocon impressed Ferrari during an F1 test at Fiorano, just a week after Lotus said he was exceptional.(Autosport)
Sebastian Vettel's younger brother Fabian has kicked off his own motor racing career by testing a car in Poland's Volkswagen Golf Cup. (Grand Prix)
Former Ferrari boss Stefano Domenicali will begin work at Audi on 1 November to focus on "the development of new business areas", according to a company spokesman. (GP Update)
Lotus driver Romain Grosjean tweeted that he and his wife Marion Jolles are expecting their second child.
Wednesday, 29 October
Race officials in Texas say it is "unfortunate" that world champion Sebastian Vettel is likely to sit out Saturday's qualifying session at the United States Grand Prix. (Guardian)
Bobby Epstein, the co-founder of the Circuit of the Americas, says he would welcome a proposal to allow Formula 1 teams to run three cars in races. (Sky Sports)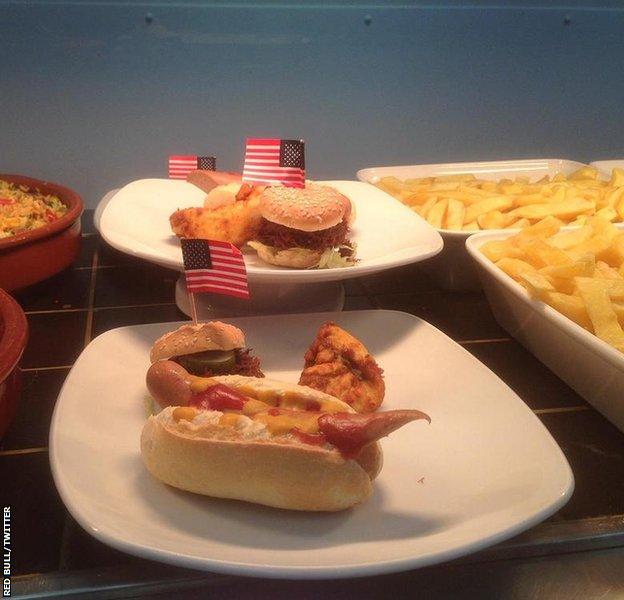 Mercedes driver Nico Rosberg says this year's world championship will go down to the final race in Abu Dhabi because of the new double-points rule. (Planet-F1.com)
Formula 1 boss Bernie Ecclestone celebrated his 84th birthday on Tuesday with a family meal at Scott's restaurant in Mayfair. (Daily Mail)
Former Formula 1 world champion Alain Prost doubts engine supplier Renault can catch up with Mercedes in 2015.(Auto Motor und Sport - in German)
While Toro Rosso's Jean-Eric Vergne wasted no time taking in a live San Antonio Spurs game as the new NBA season got underway.
Tuesday, 28 October
Formula 1 boss Bernie Ecclestone must do a better job of promoting the sport, according to 1978 world champion Mario Andretti. (Guardian)
Caterham's Kamui Kobayashi says he will "evaluate the possibilities" regarding his future and is "very sorry for the fans" following the news Caterham will miss at least the next two grands prix in Austin and Sao Paulo after being placed in administration. (Kamui Kobayashi)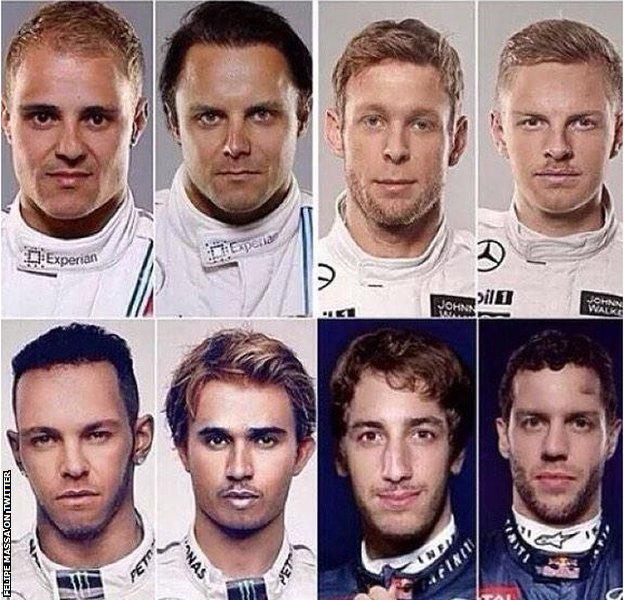 McLaren's Danish driver Kevin Magnussen says he is "pretty happy" with his debut season in the sport. The 22-year-old is 10th in the drivers' standings with 49 points. (Richland F1)
Jenson Button is wary that McLaren, who got both cars in the top five last time out in Sochi, might not be able to replicate that form at this weekend's United States Grand Prix. (Crash)
Spain's Carlos Sainz Jr says he deserves to be given the vacant seat at Toro Rosso for the 2015 campaign, after claiming this year's Formula Renault 3.5 title. (GP Update)
Matt Parry, 20, described his prize McLaren Formula 1 test, which the Briton earned for winning the 2013 McLaren Autosport BRDC award, as a "phenomenal" experience after completing his running at Silverstone. (Autosport)
Monday, 27 October
British-Indians Baljinder Sohi and Sonny Kaushal, who made their fortune in the steel industry, say they "have put in a serious offer" to save Marussia from administration. (Daily Telegraph)
The sport's governing body, the FIA, has the option to change the format of qualifying to reflect the 18-car entry that is expected in Austin this weekend for the United States Grand Prix, with both Caterham and Marussia failing to make the trip. (Adam Cooper's F1 blog)
The FIA has ruled out asking Formula 1's top teams to run a third car this season, despite growing doubts about the number of cars expected on the grid at the end of the 2014 campaign. (Autosport)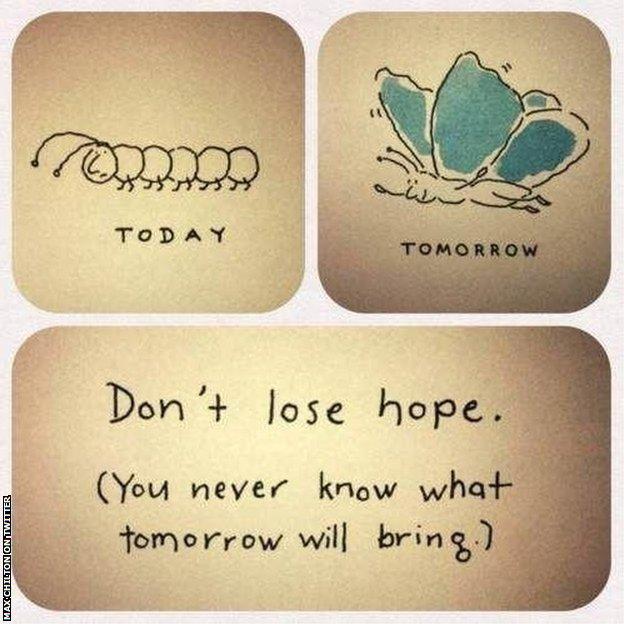 F1 boss Bernie Ecclestone says teams have signed contracts agreeing to help competitors which get into financial trouble by supplying a car to them. (Daily Mail)
Force India deputy team principal Bob Fernley says that F1 must cut costs or "we'll lose more teams if we carry on like this". (Daily Telegraph)
Brazilian Felipe Massa believes Kimi Raikkonen's struggles compared to Ferrari team-mate Fernando Alonso this season are more psychological than anything to do with the set-up of the Finn's car. (Autosport)
Lotus will test a non-forked 2015-spec nose during practice for the United States Grand Prix as it starts to gather on-track data for next season. (ESPN)
Red Bull's Daniel Ricciardo has been spending some time in Southern California, tweeting a picture of the beach, ahead of this weekend's United States Grand Prix in Austin, Texas.
Lotus deputy team principal Federico Gastaldi says the team are just "a few details" away from signing a new deal with Romain Grosjean to retain the Frenchman for next season.(GP Update)