Formula 1 in 2014 in numbers - All the stats you need to know
Last updated on .From the section Formula 1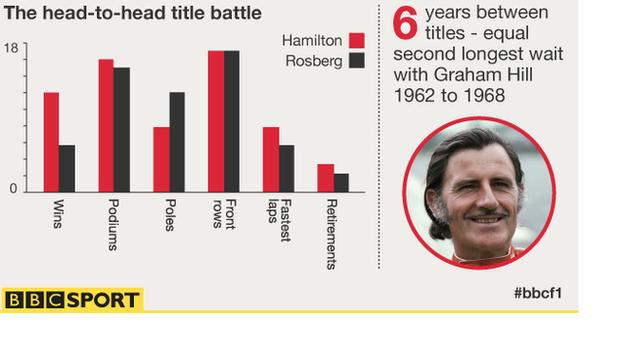 It was a thrilling Formula 1 season in which Lewis Hamilton and Nico Rosberg's title battle went to the final race in Abu Dhabi, with the Briton finally clinching his second world championship with his 11th win of the year.
BBC Sport has compiled all the key numbers for the 2014 season, with a strong focus on Hamilton and Rosberg as well as some interesting numbers on the other drivers on the grid.
Find out who was the best starter, which driver accumulated the most penalties and who completed the most laps.
As well as looking in detail in 2014, we also put Hamilton's achievements in a historical context by seeing how he compares to previous champions.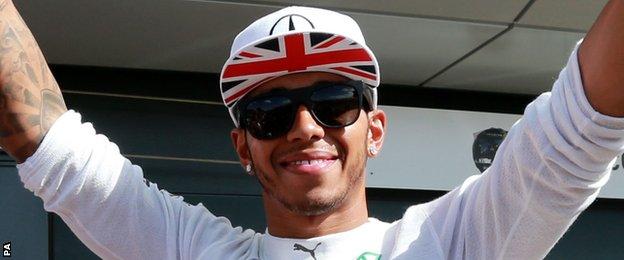 LEWIS HAMILTON
43:
Years since last British multi-world champion (Sir Jackie Stewart, 1969, 1971 and 1973)
33:
Overall race wins, the most by a British driver
11:
Wins this season (only Sebastian Vettel and Michael Schumacher have more in a season, having managed 13 in 2013 and 2004 respectively)
15:
World championships won by British drivers (Mike Hawthorn, 1958; Graham Hill, 1962 and 1968; Jim Clark, 1963 and 1965; John Surtees, 1964; Sir Jackie Stewart, 1969, 1971, 1973; James Hunt, 1976; Nigel Mansell, 1992; Damon Hill, 1996; Lewis Hamilton, 2008 and 2014, Jenson Button, 2009).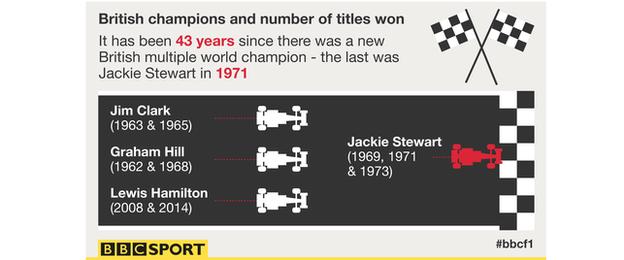 MORE HAMILTON STATS
He is the only driver to win at least one race in his first eight seasons in F1. Alain Prost, Michael Schumacher and Sebastian Vettel all raced for parts of a season before going on a similar run. (Prost took part in 11 races in 1980, before winning every year from 1981-90. Schumacher took part in six races in 1991, before winning every year from 1992-2006. Vettel took part in eight races in 2007, and won at least one race from 2008-13, but failed to claim a victory in 2014.
He becomes the fourth British multi-F1 champion. The others are: Graham Hill (1962, 1968), Jim Clark (1963, 1965), Sir Jackie Stewart (1969, 1971, 1973).
He has 33 wins from 148 starts (22.30% success rate). Drivers with a better win percentage: Juan Manuel Fangio, Alberto Ascari, Jim Clark, Michael Schumacher, Sebastian Vettel, Sir Jackie Stewart, Ayrton Senna, Alain Prost, Sir Stirling Moss.
Only man to finish on the podium in his first nine grands prix.
Nigel Mansell was 32 when he won his first GP in 1985 and went on to win 31 of them. Hamilton is 29 and has 33 race wins.
He has one more race win than Fernando Alonso (the Spaniard was aged 32 when he won his last race). The only drivers to have won more grands prix than Hamilton are Schumacher (91), Prost (51), Senna (41) and Vettel (39).
NICO ROSBERG
1:
The German missed the chance to become only the second son-of-a-world-champion to win the title himself. His father, Keke, won in 1982. The only father-son pairing to both become world champions remains Graham and Damon Hill. Damon won the title in 1996 with his father, Graham, triumphing in 1962 and 1968.
11:
Pole positions in 2014, the most by any driver
166:
Race starts - only Nigel Mansell and Jenson Button have won their first title after more GP starts
SEBASTIAN VETTEL
1:
Laps led in 2014, 683 fewer than 2013 when he won 13 races
10:
The German is one of 10 drivers to fail to win a race when defending their world title. The others are: Juan Manuel Fangio (only competed in two races in 1958), Sir Jack Brabham (1961), Phil Hill (1962), John Surtees (1965), Mario Andretti (1979), Jody Scheckter (1980), Nelson Piquet (1988), Damon Hill (1997) and Jacques Villeneuve (1998)
NOTE: Mike Hawthorn, the 1958 champion, retired before being killed in a road accident in January 1959. Jochen Rindt, the 1970 champion, was killed in qualifying for the Italian Grand Prix that year. Nigel Mansell (1992 champion) and Alain Prost (1993 champion) did not compete in 1993 and 1994 respectively.
JENSON BUTTON
266:
Race starts
15:
Grand prix wins
50:
Grand prix podiums
8:
Pole positions
20 years and 67 days:
Button became the youngest driver to score world championship points when he finished sixth at the 2000 Brazilian Grand Prix. His record has since been broken by Daniil Kvyat, Sebastian Vettel and Jaime Alguersuari. However, they first gained points for finishing ninth, eighth and ninth respectively after points-scoring positions were extended to the top eight in 2003 and top 10 from 2010. Button remains the youngest driver to finish in the top six.
113:
Grand prix starts it took Button to win his first race, at Hungary in 2006
MERCEDES
59:
Years since one of their drivers (Juan Manuel Fangio, 1955) last won the world championship. They did not run a works team from 1956 to 2009. Their engines did power McLaren's Mika Hakkinen to the title in 1998 and 1999, plus Brawn's Jenson Button in 2009.
11:
The number of 1-2s they achieved in 2014 - a new F1 record.
16:
race wins for Mercedes (This is a new record. The previous best had been 15, set by McLaren in 1988 (16-race season), Ferrari in 2002 (17-race season) and Ferrari in 2004 (18-race season)
18:
pole positions for Mercedes (equalling Red Bull's record from 2011, also a 19-race season)
CONSTRUCTORS
Biggest improvement in 2014:
Williams won 320 points in 2014 and finished third in the constructors' championship. In 2013 they managed only five points, their worst season in F1. Only Marussia and Caterham, who failed to score, finished behind them in the constructors' championship.
Biggest drop in 2014:
Last year Lotus picked up 315 points and finished fourth in the constructors' championship. In 2014 they only scored only 10 points.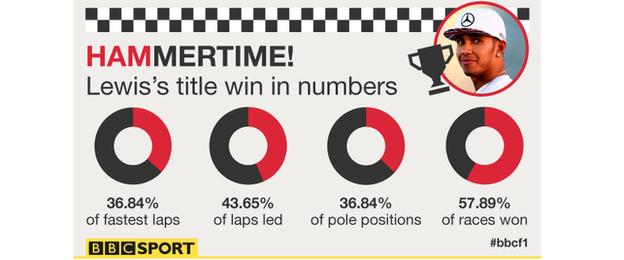 2014 DRIVER STATS
LEWIS HAMILTON

GRAND PRIX
GRID POSITION
RACE RESULT
RACE POINTS
TOTAL POINTS

Australia

1

Retired

0

0

Malaysia

1

1

25

25

Bahrain

2

1

25

50

China

1

1

25

75

Spain

1

1

25

100

Monaco

2

2

18

118

Canada

2

Retired

0

118

Austria

9

2

18

136

Britain

6

1

25

161

Germany

20

3

15

176

Hungary

22

3

15

191

Belgium

2

Retired

0

191

Italy

1

1

25

216

Singapore

1

1

25

241

Japan

2

1

25

266

Russia

1

1

25

291

United States

2

1

25

316

Brazil

2

2

18

334

Abu Dhabi

2

1

50

384
NICO ROSBERG

GRAND PRIX
GRID POSITION
RACE RESULT
RACE POINTS
TOTAL POINTS

Australia

3

1

25

25

Malaysia

3

2

18

43

Bahrain

1

2

18

61

China

4

2

18

79

Spain

2

2

18

97

Monaco

1

1

25

122

Canada

1

2

18

140

Austria

3

1

25

165

Britain

1

Retired

0

165

Germany

1

1

25

190

Hungary

1

4

12

202

Belgium

1

2

18

220

Italy

2

2

18

238

Singapore

2

Retired

0

238

Japan

1

2

18

256

Russia

2

2

18

274

United States

1

2

18

292

Brazil

1

1

25

317

Abu Dhabi

1

14

0

317
DANIEL RICCIARDO

GRAND PRIX
GRID POSITION
RACE RESULT
RACE POINTS
TOTAL POINTS

Australia

2

Disqualified

0

0

Malaysia

5

Retired

0

0

Bahrain

13

4

12

12

China

2

4

12

24

Spain

3

3

15

39

Monaco

3

3

15

54

Canada

6

1

25

79

Austria

5

8

4

83

Britain

8

3

15

98

Germany

5

6

8

106

Hungary

4

1

25

131

Belgium

5

1

25

156

Italy

9

5

10

166

Singapore

3

3

15

181

Japan

6

4

12

193

Russia

6

7

6

199

United States

5

3

15

214

Brazil

9

Retired

0

214

Abu Dhabi

20

4

24

238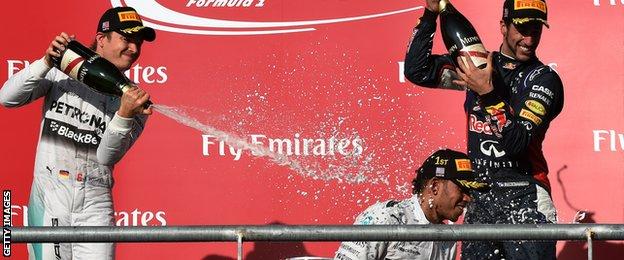 WINS

Lewis Hamilton

11

Nico Rosberg

5

Daniel Ricciardo

3
POLE POSITIONS

Lewis Hamilton

7

Nico Rosberg

11

Felipe Massa

1
FASTEST LAPS

Lewis Hamilton

7

Nico Rosberg

5

Sebastian Vettel

2

Kimi Raikkonen

1

Felipe Massa

1

Sergio Perez

1

Valtteri Bottas

1

Daniel Ricciardo

1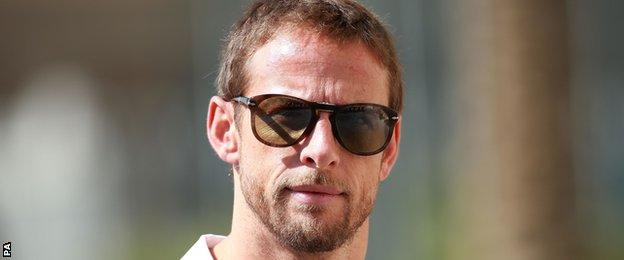 LAPS COMPLETED

Jenson Button

1120

Kevin Magnussen

1111

Valtteri Bottas

1110

Daniel Ricciardo

1095

Kimi Raikkonen

1076

Fernando Alonso

1066

Nico Rosberg

1063

Lewis Hamilton

1048

Nico Hulkenberg

1036

Jean-Eric Vergne

971

Sebastian Vettel

970

Romain Grosjean

953

Felipe Massa

954

Esteban Gutierrez

933

Daniil Kvyat

924

Sergio Perez

891

Adrian Sutil

858

Pastor Maldonado

847

Max Chilton

769

Jules Bianchi

754

Marcus Ericsson

714

Kamui Kobayashi

663

Will Stevens

54

Andre Lotterer

1
LAPS LED (1,134 raced in 2014):

Lewis Hamilton

495 (43.65%)

Nico Rosberg

483 (42.59%)

Daniel Ricciardo

72 (6.35%)

Fernando Alonso

32 (2.82%)

Felipe Massa

30 (2.65%)

Sergio Perez

11 (0.97%)

Nico Hulkenberg

5 (0.44%)

Valtteri Bottas

4 (0.35%)

Jenson Button

1 (0.09%)

Sebastian Vettel

1 (0.09%)

*Vettel led 684 laps in 2013 (60.84%)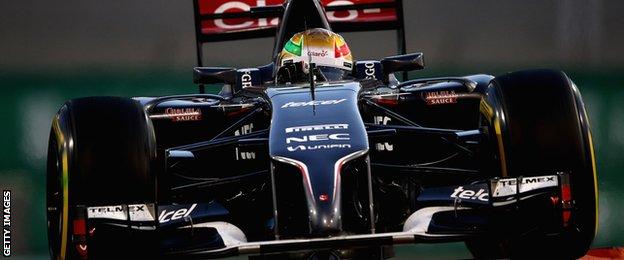 PLACES GAINED / LOST ON LAP ONE IN TOTAL ACROSS 2014

TOTAL PLACES
RACE AVERAGE

Esteban Gutierrez

38

1.89

Nico Hulkenberg

33

1.74

Pastor Maldonado

24

1.33

Marcus Ericsson

23

1.44

Kamui Kobayashi

22

1.57

Max Chilton

16

1.07

Felipe Massa

14

0.88

Fernando Alonso

13

0.68

Kimi Raikkonen

12

0.67

Lewis Hamilton

7

0.37

Jenson Button

7

0.37

Sebastian Vettel

6

0.32

Andre Lotterer

3

3

Sergio Perez

2

0.12

Jules Bianchi

1

0.07

Valtteri Bottas

1

0.05

Will Stevens

-3

-3

Adrian Sutil

-8

-0.44

Kevin Magnussen

-13

-0.68

Daniil Kvyat

-15

-0.79

Romain Grosjean

-15

-0.79

Nico Rosberg

-24

-1.26

Jean-Eric Vergne

-25

-1.32

Daniel Ricciardo

-25

-1.32
PENALTIES

Pastor Maldonado

10

Esteban Gutierrez

8

Jean-Eric Vergne

8

Romain Grosjaen

6

Max Chilton

4

Jules Bianchi

4

Daniil Kvyat

3

Kevin Magnussen

3

Sebastian Vettel

2

Daniel Ricciardo

2

Adrian Sutil

2

Sergio Perez

2

Fernando Alonso

2

Nico Hulkenberg

2

Valtteri Bottas

1

Kamui Kobayashi

1

Marcus Ericsson

1

Lewis Hamilton

1

Jenson Button

1

Felipe Massa

1

Nico Rosberg

0

Kimi Raikkonen

0

Andre Lotterer

0

Will Stevens

0
RETIREMENTS

DRIVER
ACCIDENT
TECHNICAL FAILURE
NOT CLASSIFIED
DQ
DNQ
DNS
WITHDRAWN

Sebastian Vettel

0

3

0

0

0

0

0

Daniel Ricciardo

0

2

0

1

0

0

0

Lewis Hamilton

0

3

0

0

0

0

0

Nico Rosberg

0

2

0

0

0

0

0

Fernando Alonso

0

2

0

0

0

0

0

Kimi Raikkonen

1

0

0

0

0

0

0

Romain Grosjean

1

5

0

0

0

0

0

Pastor Maldonado

0

6

0

0

0

0

0

Jenson Button

0

0

1

0

0

0

0

Kevin Magnussen

0

1

0

0

0

0

0

Nico Hulkenberg

1

1

0

0

0

0

0

Sergio Perez

3

0

0

0

0

1

0

Adrian Sutil

4

3

0

0

0

0

0

Esteban Gutierrez

3

3

0

0

0

0

0

Jean-Eric Vergne

0

5

0

0

0

0

0

Daniil Kvyat

0

5

0

0

0

0

0

Felipe Massa

3

0

0

0

0

0

0

Valtteri Bottas

0

1

0

0

0

0

0

Jules Bianchi

1

1

1

0

0

0

0

Max Chilton

2

1

0

0

0

0

0

Kamui Kobayashi

1

5

0

0

0

1

0

Marcus Ericsson

1

4

0

0

0

0

0

Andre Lotterer

0

1

0

0

0

0

0

Will Stevens

0

0

0

0

0

0

0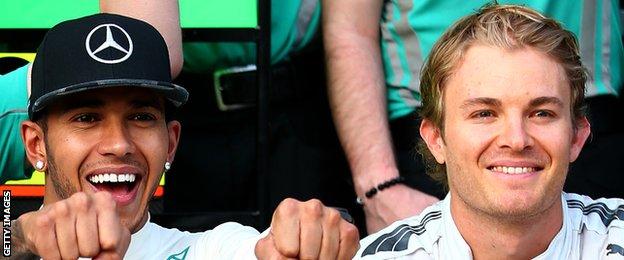 HAMILTON v ROSBERG

HAMILTON
ROSBERG

Wins

11

5

Podiums

16

15

Poles

7

11

Front rows

15

15

Fastest laps

7

5

Retirements

3

2

Starting positions

1, 1, 2, 1, 1, 2, 2, 9, 6, 20, 22, 2, 1, 1, 2, 1, 2, 2, 2

3, 3, 1, 4, 2, 1, 1, 3, 1, 1, 1, 1, 2, 2, 1, 2, 1, 1, 1
QUALIFYING GAPS PER RACE

Australia

Hamilton .364 faster

Malaysia

Hamilton .619 faster

Bahrain

Rosberg .279 faster

China

Hamilton 1.283 faster

Spain

Hamilton .168 faster

Monaco

Rosberg .059 faster

Canada

Rosberg .079 faster

Austria

Hamilton recorded no time in Q3

Great Britain

Rosberg 3.466 faster

Germany

Hamilton fails to reach Q2

Hungary

Hamilton records no time

Belgium

Rosberg .228 faster

Italy

Hamilton .274 faster

Singapore

Hamilton .007 faster

Japan

Rosberg .197 faster

Russia

Hamilton .200 faster

United States

Rosberg .376 faster

Brazil

Rosberg .033 faster

Abu Dhabi

Rosberg .386 faster
RACE GAPS AT CHEQUERED FLAG

Australia

Hamilton retired after 2 laps

Malaysia

Hamilton won by 17.3 seconds

Bahrain

Hamilton won by 1.0 seconds

China

Hamilton won by 18.0 seconds

Spain

Hamilton won by 0.6 seconds

Monaco

Rosberg won by 9.2 seconds

Canada

Hamilton retires after 46 laps

Austria

Rosberg won by 1.9 seconds

Great Britain

Rosberg retired after 28 laps

Germany

Rosberg finished 22.5 seconds ahead of Hamilton

Hungary

Hamilton finished 0.5 seconds ahead of Rosberg

Belgium

Hamilton retired after 38 laps

Italy

Hamilton won by 3.2 seconds

Singapore

Rosberg retired after 13 laps

Japan

Hamilton won by 9.2 seconds

Russia

Hamilton won by 13.7 seconds

United States

Hamilton won by 4.3 seconds

Brazil

Rosberg won by 1.5 seconds

Abu Dhabi

Rosberg 1 lap behind