Abu Dhabi agrees multi-year contract extension to host F1 race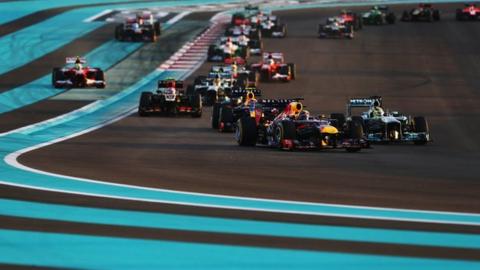 Abu Dhabi will continue to host Formula 1 races beyond 2016 after signing a multi-year contract extension.
Organisers did not reveal the length of the agreement, but circuit contracts are usually for at least five years.
The Yas Marina circuit held its first grand prix in 2009. The race starts at sunset and finishes under floodlights.
The venue hosts the title decider this weekend, with Lewis Hamilton leading Mercedes team-mate Nico Rosberg by 17 points and a maximum of 50 remaining.