F1 needs engine design change to lower costs - Christian Horner

By Andrew Benson
Chief F1 writer in Abu Dhabi
Last updated on .From the section Formula 1
Abu Dhabi Grand Prix
Date:
21-23 November
Coverage:
Live on BBC TV, Radio 5 live and online
Race starts:
Coverage begins at 12:10 GMT on 23 November. Race at 13:00 GMT.
Qualifying starts:
13:00 GMT on 22 November
Red Bull have proposed a change in engine design in Formula 1 to keep costs under control.
Team principal Christian Horner suggested a switch to a twin-turbo engine with a standard hybrid system.
"One of the issues we face in this sport is cost and one of the main driving forces of cost are the power units," Horner said.
However, Mercedes F1 boss Toto Wolff said changing the engine design would increase costs.
Horner's comments are the latest salvo in a long war over engines this year.
Caterham and Marussia entered administration during the season and a number of smaller teams said they were considering a boycott of the US Grand Prix over a perceived financial crisis in F1.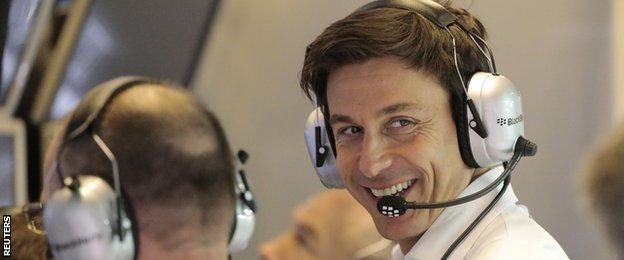 Red Bull, who use Renault engines, and Ferrari have struggled for competitiveness this season compared to Mercedes, who have produced the best engine under new rules that introduced complex 1.5-litre V6 turbo hybrid engines and a fuel restriction.
Red Bull and Ferrari have been pushing to allow in-season development from next year in an attempt to enable them to close the gap on Mercedes.
But while Mercedes have reluctantly agreed to some in-season development, the teams have so far been unable to agree on a strategy for how much should be allowed.
Horner said at the Abu Dhabi Grand Prix that he now accepted the rules would not change for 2015 but that something needed to be done for 2016.
Ferrari team principal Marco Mattiacci agreed, saying: "We cannot accept the status quo in 2016."
Two weeks ago at the Brazilian Grand Prix, Horner suggested that F1 should revert to the V8 naturally aspirated engines used until last year.
Wolff has since said that such a move would lead to Mercedes and Renault quitting the sport.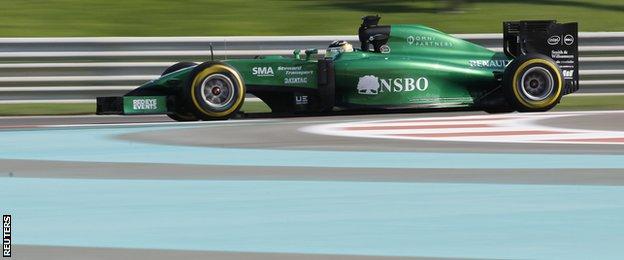 Now Horner has proposed a new engine design which he says would address the various issues with the 2014 engines, including complaints in some quarters that they have an undramatic sound.
Another issue is that engine bills for the customer teams have doubled this season.
"The collective cost to the manufacturers of these engines is close to a billion euros," Horner said. "The burden of that has been passed on to the customer teams.
"If we simplified the engine, perhaps retain the V6, but have a twin turbo and maybe a standard energy recovery system, it would dramatically cut the costs.
"It's unsustainable for any of the manufacturers to keep spending at the level we are. So we should maybe look at simplifying the engine because if the development costs stay as they are then we won't attract new manufacturers in. We have to ensure the sport is attractive to new manufacturers."
But Wolff rejected Horner's arguments, saying his figures were wrong and pointing out Honda is joining F1 with McLaren from next season.
"I fully agree we need to look at costs," he said. "But you can't turn time back.
"F1 is the pinnacle and the new engines have brought Honda back and the current rules were proposed by Renault. It is a showcase of technology that helps us attract sponsorship.
"If you open up the regulations in the way described, it means you don't care about F1 because it would increase costs.
"We have spent about 10% of the figure described and changing the engines would increase costs. We would be very vocal in addressing that issue."