Paul Walsh out of running to become Formula 1 chairman

By Dan Roan
BBC sports editor
Last updated on .From the section Formula 1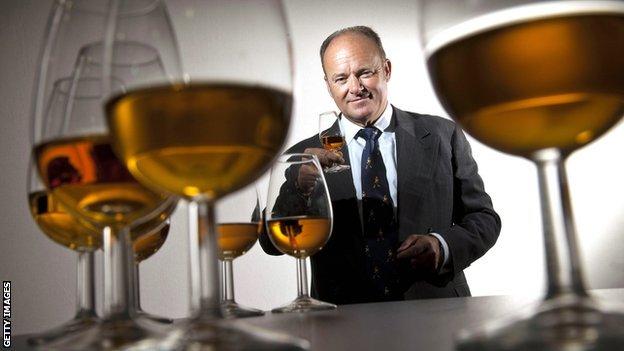 Former Diageo boss Paul Walsh has ruled himself out of the running to become Formula 1's next chairman, BBC Sport has learned.
Walsh was thought to have been the main target of the sport's owners CVC, a private-equity group, as a replacement for Peter Brabeck-Letmathe.
His potential appointment had led to speculation Bernie Ecclestone's long reign could soon be drawing to a close.
It is not yet known why Walsh has ruled himself out.
The first sign that Walsh might be unsure about the job came last week.
F1 insiders had been expecting him to be confirmed as the new chairman at a board meeting of the motorsport series' parent company Delta Topco last Monday, but the subject of Walsh was not discussed.
The ex-Diageo boss met Ecclestone last Thursday and his decision to pull out of the running will be seen as a victory for the 84-year-old F1 ringmaster, who last week told the BBC that he saw F1 lawyer Sacha Woodward-Hill as a suitable replacement.
"She'd be a safe pair of hands," said Ecclestone of the general counsel to the Formula 1 group of companies - effectively its chief legal officer.
The news about Walsh comes amid unprecedented scrutiny over the way the sport is being run by Ecclestone, after a financial crisis which saw two teams - Marussia and Caterham - go bankrupt last season.
CVC must now renew their efforts to find a suitable figure from the business world to lead F1 through a turbulent period.
Current chairman Brabeck-Letmathe, a former CEO of Nestle, is known to be suffering from ill health and is expected to step down.