Formula 1 gossip column: Lewis Hamilton on verge of £25m deal
Last updated on .From the section Formula 1
Sunday, 11 January
World champion Lewis Hamilton is set to become Formula 1's highest paid driver with a £25m-a-year Mercedes contract extension. (Daily Star)
Ex-F1 driver and BBC co-commentator David Coulthard says Nico Rosberg will provide a much tougher challenge to team-mate Hamilton in 2015, having learned from his experience of missing out on the 2014 title. (GP Update)
Former Toro Rosso driver Jean-Eric Vergne, who races in the Formula E electric single-seater series, says he cannot wait to begin his new role as a development driver for Ferrari next week. (Gazzetta dello Sport - in Italian)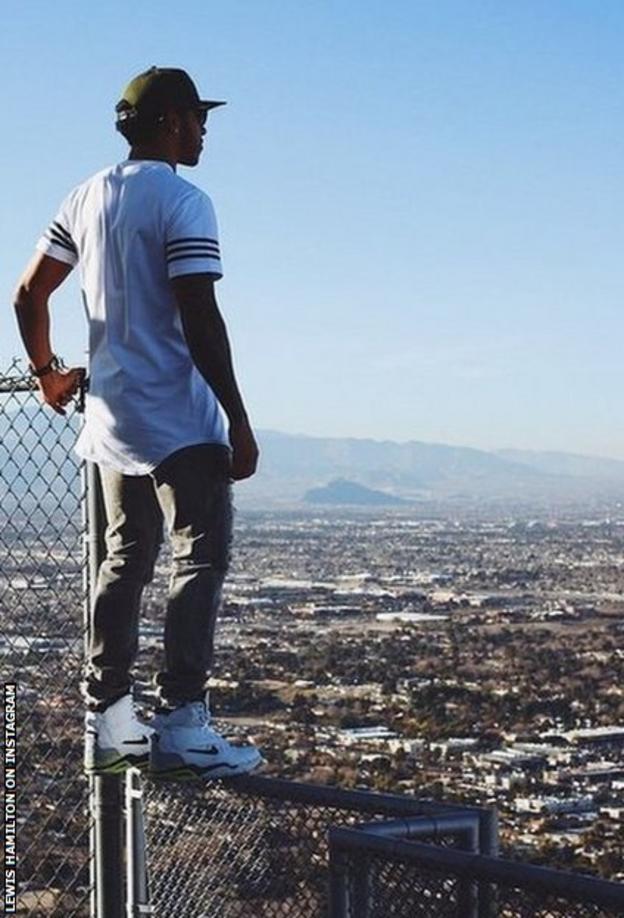 F1's new points-based super licence system for 2016 is flawed and needs a rethink, according to former McLaren test driver Gary Paffett. (Reuters)
Ex-F1 driver and BBC Radio 5 live analyst Allan McNish has backed plans for F1 to introduce 1000bhp cars in 2017. (Autosport)
Governing body the FIA says the Virtual Safety Car will be deployed at times when race control believes double waved yellows would do the job. (Planet F1)
Rosberg, who recently got a new dog, Bailey, to join his cat, Rocky, tweets:"Rocky isn't too sure about his new friend Bailey, the first encounter ended with a slap in his face! Any tips?"
Williams test driver Susie Wolff put a video of herself using a neck machine on Instagram. "Building strength with 35kg intervals in preparation for braking Turn One Barcelona," she said.
Jenson Button's holiday/training camp in Hawaii has come to an end but his former team-mate Hamilton is still enjoying his break in the United States.
Saturday, 10 January
World champion Lewis Hamilton, who says he has recorded about 30 music tracks already and has even built a recording studio in his home, has become close pals with Canadian rapper Drake and could team up with the 28-year-old in the future. (Irish Mirror)
Australian driver Daniel Ricciardo is convinced that Red Bull will be closer to Mercedes in 2015 because the world champions will have reached a point of diminishing returns. (Autosport)
There will only be two in-season tests, compared to four last year, in 2015 with Austria's Red Bull Ring and Spain's Circuit de Catalunya in Barcelona playing host. (NBC Sports)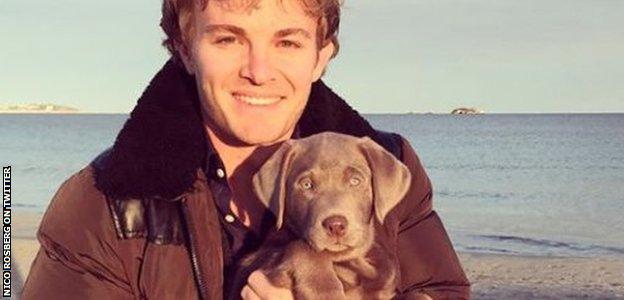 Dutchman Max Verstappen, who will become the sport's youngest ever driver when he makes his debut in Australia next month and has yet to pass his driving test, tweeted: "Passed my theory exam today!! At least I can drive a bit in Belgium..."
Ferrari will launch their 2015 car on their website on 30 January.(Ferrari)
McLaren will launch new car online on 29 January. (McLaren)
Red Bull design chief Adrian Newey has warned it will be "very difficult" for Renault and Ferrari, as well as engine newcomers Honda, to close the gap to Mercedes in 2015. (Sky Sports)
Formula E chief Alejandro Agag is hoping he can one day convince four-time world champion Sebastian Vettel to join his championship, despite the German describing the electric series as "cheese".(Reuters)
British racing driver Sam Bird, who was a Mercedes test driver in 2010 and is currently racing in Formula E, says he is a victim of the motorsport recession that has made smaller Formula 1 teams only select those drivers with money. (The Times - subscription required)
Porsche chief executive Matthias Muller said the German manufacturer is not interested in entering F1. (Autoweek)
Friday, 9 January
Mercedes non-executive chairman Niki Lauda says he is "not worried" that world champion Lewis Hamilton will leave the team and says "both sides want to renew" his current deal.(NBC Sports)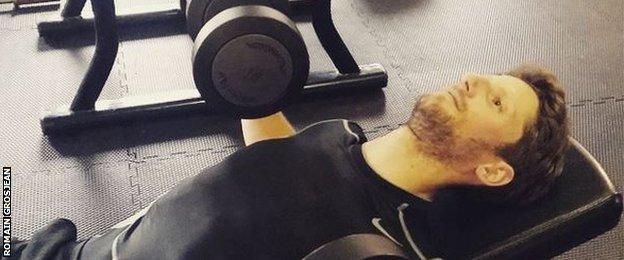 Red Bull driver Daniel Ricciardo tweeted: "Pre-season's been going really well. Training hard working off all the Christmas goodness. Looking forward to getting behind the wheel again soon."
Paul Hembery, Pirelli's motorsport director, expects a significant increase in pace in F1 cars in 2015 and expects lap records to be broken throughout the season. (Inautonews)
Lotus driver Romain Grosjean has posted a picture of himself working hard in the gym on Instagram.
Mercedes co-team boss Toto Wolff thinks his relationship with wife Susie has actually harmed rather than helped the Williams Formula 1 test driver's career. (Autoweek)
Nico Hulkenberg believes his Force India Formula 1 team can continue to improve next season after finishing sixth in the constructors' championship in 2014. (Autosport)
Red Bull boss Christian Horner and his fiancee, ex-Spice Girls singer Geri Halliwell, attended the opening of the London Classic Car Show. It comes after the couple spent a romantic holiday in St Lucia, with pictures of them relaxing on the beach and taking part in a less-than-successful fishing trip. (Daily Mail)
Thursday, 8 January
Mercedes driver Nico Rosberg used team-mate Lewis Hamilton's birthday to have a little dig at the man who beat him to the 2014 Formula 1 title. He tweeted:"#HappyBirthdayLewis - 30!! Have a great party! This day is good for me. You are old now, so hopefully it will be easier for me this year :-)"
Williams chief technical officer Pat Symonds has no doubt that Finnish driver Valtteri Bottas will be an F1 world champion one day. (Autosport)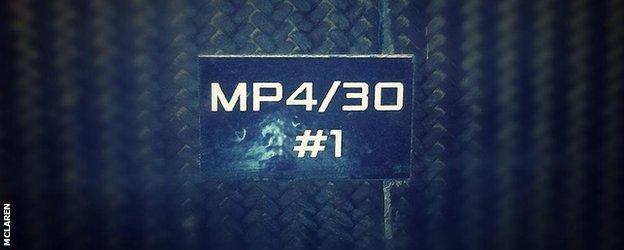 Lotus driver Pastor Maldonado says he is not bothered by the criticism he gets from some F1 fans and prefers to focus on those who do support him.(Autosport)
Mercedes non-executive chairman Niki Lauda says any changes to the current power unit regulations should not be rushed through by 2016 in order to make sure they are successful. (Crash)
McLaren say they will not undersell their title sponsorship and associated space on their 2015 car and could, if necessary, continue without a major backer.(ESPN)
Former F1 driver Rubens Barrichello will contest this month's 24 Hours of Daytona alongside former IndyCar champion Ryan Hunter-Reay for Starworks Motorsport. (GP Update)
The British Racing Drivers' Club (BRDC) has appointed a new management team at Silverstone in a move to drive the business forward in 2015 and beyond.(Pitpass)
Fernando Alonso, who joins McLaren from Ferrari this season, tweeted: "A warrior has to deal with the path of improvement. His life is a challenge, and challenges are not good or bad, [they] are simply challenges."
Wednesday, 7 January
The Belgian Grand Prix's future on the F1 calendar is safe until 2018, according to the economics minister of the local Walloon region. (La Libre - in French)
American Formula 1 team owner Gene Haas says staff will begin working on his F1 project in the UK later in January ahead of its debut in 2016. (Autoweek)
Marussia collapsed owing trade creditors £31.4m - with Ferrari alone owed more than half that amount. (Autosport)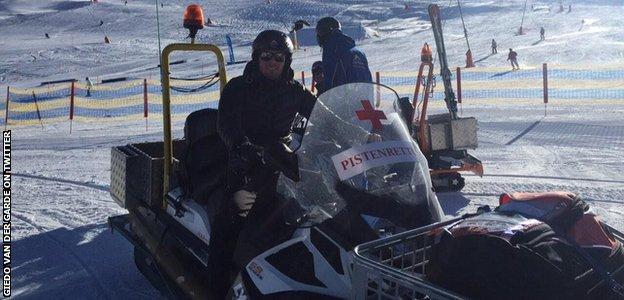 Marussia's 2015 car would have featured a 'unique' suspension system as a solution to the new regulations surrounding 2015 noses. (Racecar Engineering)
Mercedes co-team boss (technical) Paddy Lowe says the importance of aerodynamics under F1's new engine regulations should not be underrated. (ESPN)
Mercedes driver Lewis Hamilton, who turned 30 on 7 January, tweeted: "Thank you all for the birthday wishes! What a journey it has been. This is only the beginning!"
McLaren's Fernando Alonso tweeted: "We're back after the holidays!! Motivated!! Ready for everything!! The best has arrived!! #ThePowerOfDreams."
Lotus driver Romain Grosjean tweeted: "Visited the @HarryPotterFilm studio. Amazing to see how special effects are made."
Two new constructors are developing cars to fit the 2016 Formula 1 technical regulations, but neither of them intends to race in the World Championship. Instead, they will use the cars to offer a low-cost way for new drivers to gain a super licence. (Racecar Engineering)
Tuesday, 6 January
The relationship between Mercedes Formula 1 team-mates Lewis Hamilton and Nico Rosberg will be better in 2015 because the pair now have more respect for each other, says Mercedes non-executive chairman Niki Lauda.(Autosport)
Force India are the first team to announce a launch date for their 2015 car, with the Silverstone-based outfit planning to unveil the VJM08 in Mexico City's Soumaya museum on 21 January. (Autoweek)
Race engineer Dave Robson, who was Jenson Button's former race engineer at McLaren, has joined Williams to work with Felipe Massa this season. (Williams)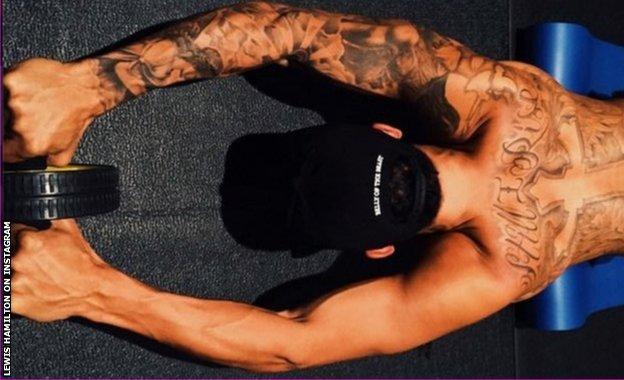 Williams test driver Susie Wolff tweets that she will drive the car at the second pre-season test in Barcelona, which starts on 19 February.
Toro Rosso's Max Verstappen and his father Jos have moved to dampen expectations ahead of the Dutch 17-year-old's eagerly anticipated F1 race debut in Melbourne on 15 March. (James Allen on F1)
Monday, 5 January
John Booth, the former team principal of Marussia who went into administration last year, says there's a "slim hope" that the team can return to Formula 1 this season, under the Manor Grand Prix name, but adds they have just two weeks to sort out a deal. (Yorkshire Post)
Marussia lost $45,000 (£29,000) in a failed attempt to return for the season-ending Abu Dhabi Grand Prix in November after missing the two previous races, according to recently-released company documents. (Forbes)
The loss of key technical staff in 2013 was the main reason why Lotus' 2014 campaign was so disappointing, says trackside operations chief Alan Permane. (Autosport)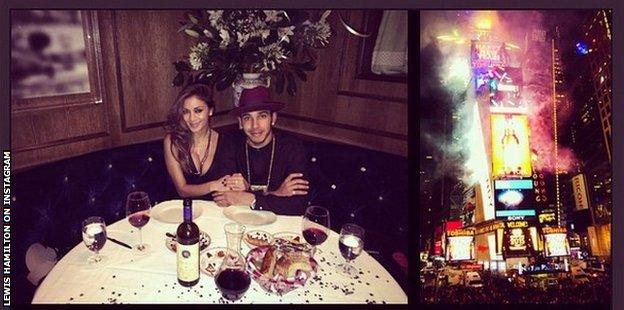 McLaren will change the colour of their livery in 2015 as new engine supplier Honda does not want to continue with silver because it is a colour that is immediately associated with rivals Mercedes. (El Mundo Deportivo - in Spanish)
Senior officials at the European Union are being pressed to start an urgent investigation into F1's finances.(Times - subscription required)
Lotus driver Romain Grosjean tweeted: "Back in the UK after #Xmas and #NewYear in France and Switzerland..."
Meanwhile, Williams driver Valtteri Bottas tweeted he is in Nastola, Finland for a training camp as he continues his preparations for the new season.
Sunday, 4 January
Mercedes co-team boss Toto Wolff says Ferrari should not be written off in 2015, insisting the Scuderia have the quality to bounce back from last season's disappointing campaign. (Planet F1)
Force India driver Nico Hulkenberg says current Formula 1 cars are harder to drive than the pre-2014 machines. (Autosport)
Former Williams driver Jacques Villeneuve says the team's form last season was better than he expected. (Planet F1)
Red Bull's Daniel Ricciardo tweeted he was "looking forward to a long day on the couch" after continuing his preparations for the forthcoming season at the gym.
Saturday, 3 January
Formula 1's manufacturers will be allowed to develop their engines during the 2015 season, after the FIA accepted there was a loophole in the regulations. (Autosport)
New Toro Rosso driver Max Verstappen, 17, says he is "not a magician" and that his main goal next season will be to finish races. (Planet F1)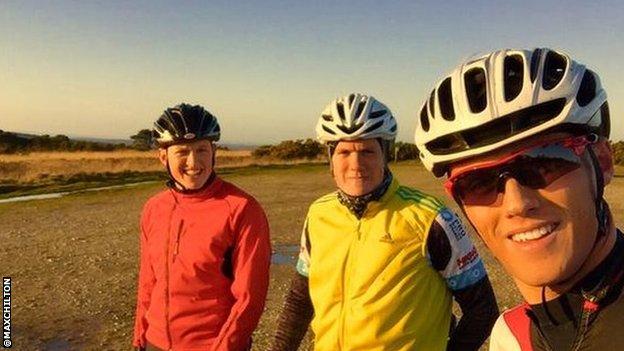 Ferrari sent their best wishes to legendary former driver Michael Schumacher on his 46th birthday. The German is still recovering after suffering severe head injuries in a skiing accident. (Ferrari website)
Six winding-up petitions have been issued against one of Force India co-owner Vijay Mallya's companies. (Indian Express)
McLaren driver (and keen amateur triathlete) Jenson Button tweeted: "Great 4.3km sea swim this AM. Dolphins gave us a run for our money!!"
Friday, 2 January
Mercedes co-team boss Toto Wolff says McLaren's Fernando Alonso would be the team's main target for 2016, with Williams' Valtteri Bottas second choice, if the team cannot agree a new deal with world champion Lewis Hamilton. (La Gazzetta dello Sport - in Italian)
Red Bull's Daniel Ricciardo says he is mentally prepared for when his stunning 2014 Formula 1 form, where he was the only non-Mercedes driver to secure victory, takes an inevitable dip in the future. (Autosport)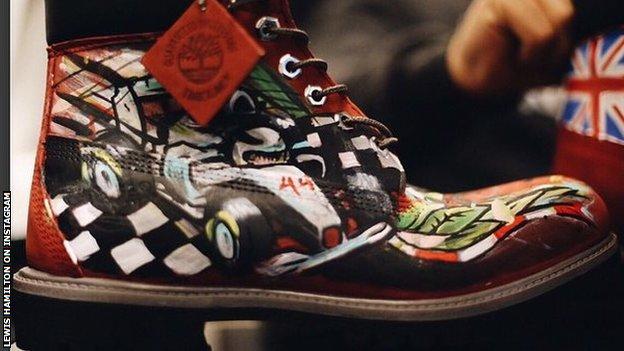 Australian Ricciardo adds that he is expecting to be pushed hard by new team-mate Daniil Kvyat, 20, when the 2015 season gets under way in Melbourne, Australia on 15 March. (the West Australian)
Formula 1 tyre supplier Pirelli expects to see "pretty dramatic" improvements in pace in 2015 but still hopes to encourage more diverse strategies during the coming season. (Crash)
Britain's Max Chilton tweeted: "Thinking of Jules and his family after a very difficult end of the year. Stay strong mate, you're a fighter!" Jules Bianchi, who was Chilton's team-mate at Marussia last season, remains in hospital after suffering severe head injuries in a crash at the Japanese Grand Prix in October.