Malaysian Grand Prix: 'Quieter engines attract new fans'

By Andrew Benson
Chief F1 writer
Last updated on .From the section Formula 1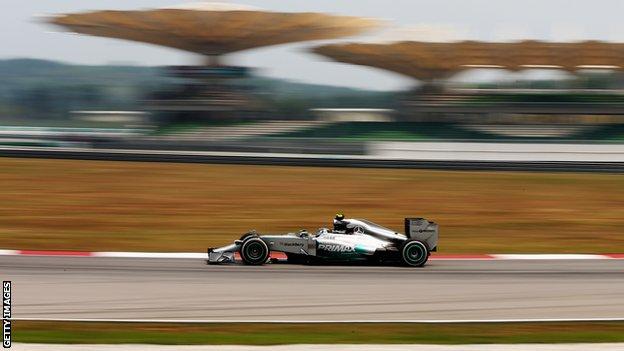 Formula 1's controversial engines are attracting new fans to the sport, says the Malaysian Grand Prix boss.
F1 boss Bernie Ecclestone has led criticisms of F1's new turbo hybrid engines since they were introduced last year and is still pushing for a change.
But Razlan Razali, head of the Sepang circuit, said he believed the quieter engines attracted a "new fanbase".
He said the muted noise was persuading families to visit, which was harder with the previous, much louder engines.
This year's Malaysian Grand Prix will be screened live across BBC TV, radio and online on 29 March.
Last year's race was held immediately after the season-opening race in Australia, where promoter Ron Walker, a close ally of Ecclestone, had heavily criticised the new engines and fuel efficiency formula.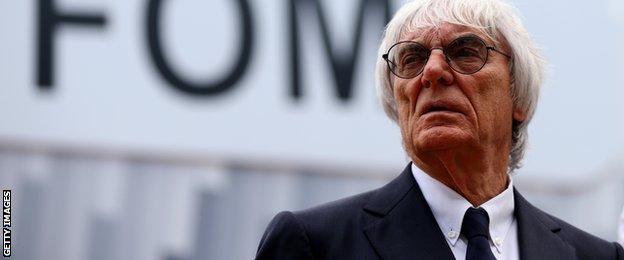 Razali, who was talking to Reuters news agency after a meeting with Ecclestone in London, said: "We were concerned after the feedback from Australia. Very concerned. When it finally came to Malaysia, I didn't like it. It was simply too quiet.
"But what I noticed in the grandstands is that you get families with kids watching and enjoying Formula 1 better.
"I can remember in the past where a dad would put headphones on the kid and hold it. Or a kid would be too scared and start crying, wanting to go home. I think it attracts a new breed of fanbase now. And that's what you want."
F1 bosses are concerned by dropping viewing figures in many countries - although in the UK television audiences have increased slightly - and Ecclestone has been pushing for change.
He wants to see engines with 1,000 bhp and producing more noise and has asked the manufacturers in the sport to come up with proposals.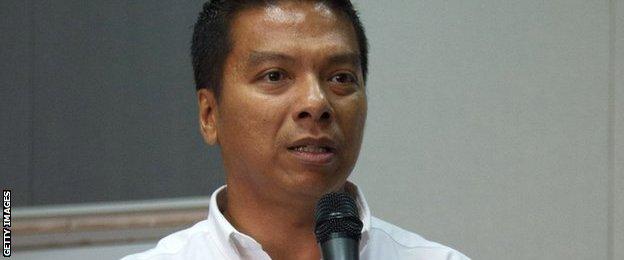 The Malaysian Grand Prix has struggled to attract large crowds since its debut in 1999, not least because of strong competition from the Singapore night race, which is held later in the season.
But Razali said Malaysia wanted to stay on the calendar because the race had a positive economic impact and promoted the country globally.
He and Ecclestone discussed turning Malaysia into a night race but Razali said: "It's a danger to force us to do it. In the past he was pushing but now I think it's the first time where he actually listened to us as a promoter what we want.
"At the moment [we don't want it]. Every circuit has its own identity; the danger is to copy someone else."
He added that Ecclestone was considering making the Malaysian race start an hour earlier than normal at 15:00 local time because of worries about fading light.
This follows a recommendation in a report into the accident that left Marussia's French driver Jules Bianchi with severe head injuries in last October's Japanese Grand Prix to have a minimum of four hours between the race start time and sunset.