Marussia F1 team 'close to rescue deal' to exit administration

By Andrew Benson
Chief F1 writer
Last updated on .From the section Formula 1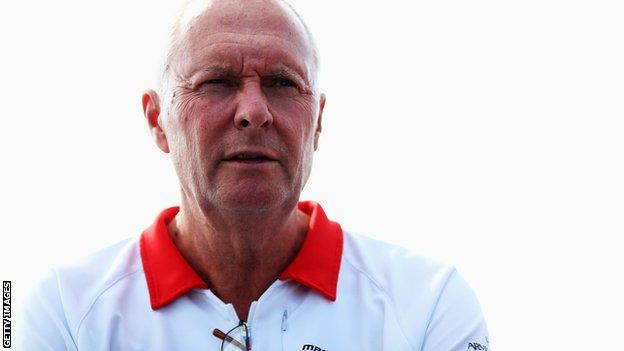 Marussia boss John Booth is hopeful the team can put together a rescue deal in time for them to take part in the first race of the new season.
But Booth said the team were "at a fairly advanced stage with a new investor - a credible investor".
A planned auction of the team's 2014 cars, which they would need to race in Australia on 15 March, has been halted.
The auction was due to take place on 21 January but has been called off indefinitely while Marussia try to finalise their plans.
Administrators FRP Advisory confirmed Wednesday's auction was cancelled "to allow for discussions to continue with a third party".
"Postponing the auction gives us a bit more time to explore it," Booth added.
Asked what his level of confidence was that the team would be able to put a rescue deal together, Booth told BBC Sport: "Pretty high."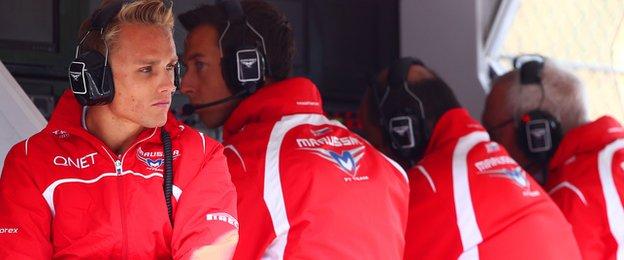 He admitted, however, that the deal was "very complicated" and that "time is of the essence".
He said an agreement needed to be completed "in the next couple of weeks" if the team were to race in Melbourne.
Marussia collapsed with £31m of debt, according to the administrators.
The biggest creditor by far was engine supplier Ferrari, which was owed £16.6m.
Marussia do not have time to build a 2015 car and would need special dispensation from governing body the FIA to use last year's car this season as the car would technically be illegal because of new rules concerning nose design.
A meeting of the rule-making strategy group agreed last November to allow both Marussia and their back-of-the-grid rivals Caterham to use their 2014 cars in 2015 if it would help them race.
But the issue would still require a fax vote of the FIA World Council, the sport's legislative body. This would be considered a formality should Marussia be able to put a deal together.
Marussia's cars are currently in Abu Dhabi, packed up in crates, and Booth said it would be a "fairly straightforward job" to prepare them for Melbourne.