Gossip column: Streiff, Hamilton, Verstappen, Caterham, Chilton
Last updated on .From the section Formula 1
Friday, 23 January
Former F1 driver Philippe Streiff, 59, faces legal action from FIA president Jean Todt and medical chief Gerard Saillant over comments relating to the Jules Bianchi crash investigation. (Autosport.com)
World champion Lewis Hamilton is making the most of his winter break by attending the Louis Vuitton Menswear fashion show in Paris ahead of pre-season testing with Mercedes in Jerez which starts on 1 February. (Daily Mail)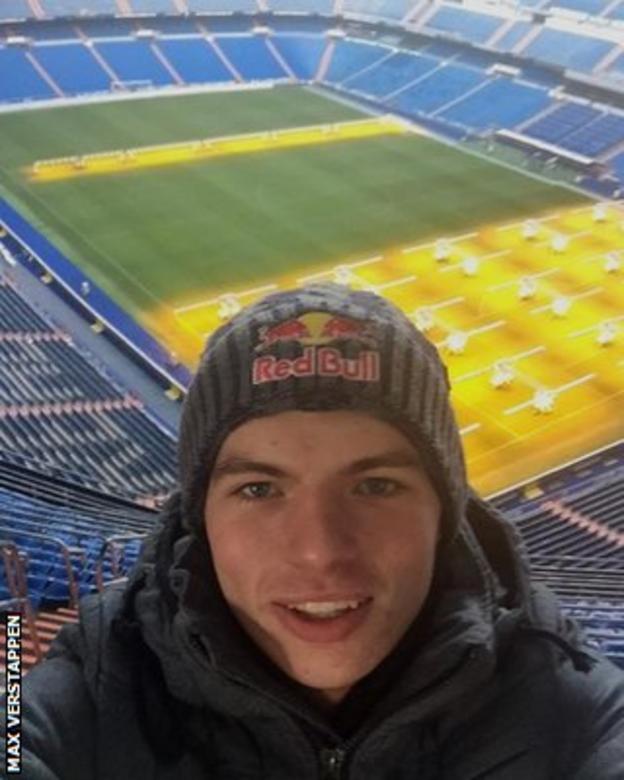 Belgian driver Max Verstappen warmed up for the new F1 season with Scuderia Toro Rosso with a karting session in Madrid and then took a tour of Real Madrid's "pretty impressive" Bernabeu stadium, tweeting a picture of his trip.
Acting Caterham boss Finbarr O'Connell, also administrator for the ailing F1 outfit, says there is still a slim chance of saving the team. "As long as there are people there who have got a real possibility of doing something, I'm not going to close it down," he said. (Motorsport.com)
Max Chilton, without a drive since Marussia went bust last season, is considering a switch to the IndyCar circuit in 2016. (ESPN)
McLaren's Jenson Button, the 2009 world champion, has tweeted that he will be taking part in this year's London Marathon in April with his wife, Jessica, and brother-in-law Andrew.
Force India have decided to keep their new VJM08 model in the wind tunnel rather than rush it into testing at Jerez next month. "The longer we can leave the launch of this car, the better for us," said technical director Andrew Green. (Skysports)
Mercedes team boss Toto Wolff has seriously injured his knee, possibly breaking his kneecap, while training on an exercise ball. (F1today.net)
Thursday, 22 January
Administrators in charge of Marussia have cancelled an auction of the team's assets after potential investors were told F1 chief executive Bernie Ecclestone will hand over £35m in prize money to a buyer that can save them. (The Times - subscription)
Ecclestone has cast fresh doubt over this year's German GP after he suggested a race may not be staged in the country for the first time since 1960. (Sky Sports)
World champion Lewis Hamilton, 30, is not worried that Mercedes have not re-started contract talks as early as they promised. (Mirror)
Hamilton posted a picture of himself alongside American rapper Aloe Blacc on his Twitter account with the message: "Good to see my friend last night! Such a talented and humble guy."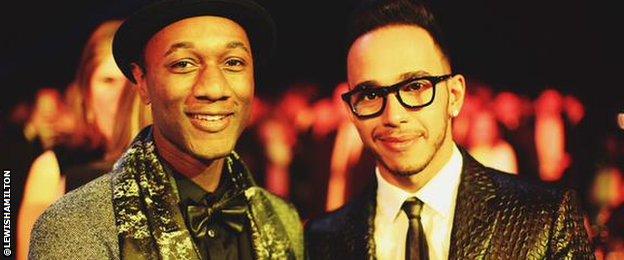 Force India's decision to delay the track debut of their new car was brought on by their wind tunnel relocation. (Gpupdate.net)
Mercedes driver Nico Rosberg has taken in some of the historic sights while back in his native Germany for the Berlin fashion show and posted pictures of himself at famous landmarks in the capital city. He said on Twitter: "Just stopped by the Berlin wall. Next Stop Check Point Charlie."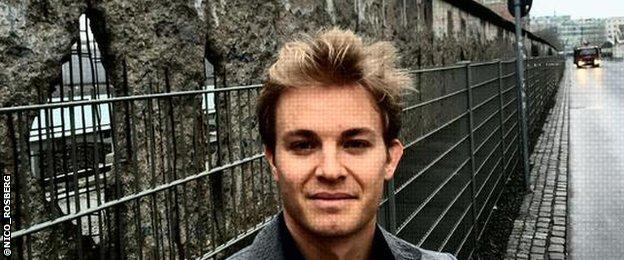 Williams chief technical officer Pat Symonds says the new nose regulations had a bigger effect than expected on design for the team's 2015 car, the FW37. (ESPN)
Even though Mercedes dominated the 2014 season, chairman and F1 triple world champion Niki Lauda says the team are "stressed" about the forthcoming testing schedule. (Motorsport.com)
Wednesday, 21 January
World champion Lewis Hamilton's father is involved in plans to revive a South African Grand Prix. Motorsport.com
Two-time world champion and new McLaren driver Fernando Alonso, 33, tweeted a picture of himself as a young boy behind the wheel of a racing car.
Force India have announced they will not run their new car until the second pre-season test of the year in Spain. (Formula 1.com)
Sebastian Vettel could be just the man to revive Ferrari's fortunes, according to the team's 1964 world champion John Surtees. (Reuters)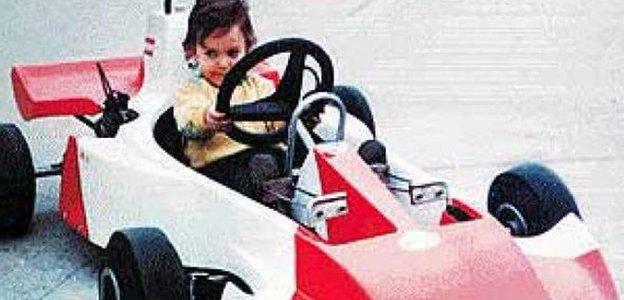 Silverstone faces the prospect of a legal battle over the ending of a major contract following a boardroom coup last year, which could cost the circuit up to £4m. (Daily Telegraph)
Lewis Hamilton has posteda picture of his new hairstyleon Instagram alongside a quote from spiritual author Marianne Williamson: "Our deepest fear is not that we are inadequate. Our deepest fear is that we are powerful beyond measure."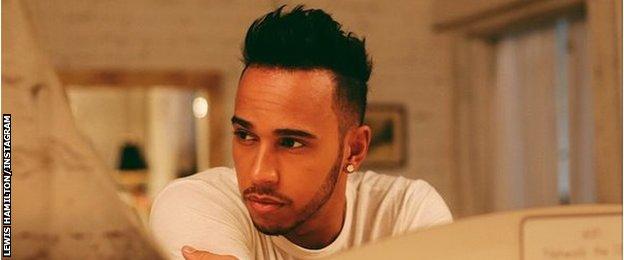 New Red Bull driver Daniil Kvyat, 20, headed to the top of Finland to train for the upcoming Formula 1 season: "Nice training camp with guys here in Lapland! Only -25 degrees outside :)"
Toro Rosso have announced their new car, the STR10, will be unveiled on 31 January, the day before the first pre-season test in Jerez. (Toro Rosso)
Tuesday, 20 January
Ferrari has dismissed speculation it could leave Italy for an English headquarters to woo top designers as it bids to end a seven-year championship drought. (Speedweek.com - in German)
Max Verstappen, 17, might have caused a controversy by being given a Formula 1 drive so young but his Toro Rosso team boss Franz Tost believes he will answer his critics by scoring on his F1 debut, if given a competitive car. (Autosport)
Frenchman Robert Manzon, the last surviving man to race in F1's inaugural championship in 1950, has died aged 97. He started 28 world championship races, including six for Ferrari in 1954, finishing on the podium twice. (ESPN)
Mercedes driver Nico Rosberg might be racing around the track at speeds of up to 200mph during the season but he enjoyed a more leisurely drive in his classic car. He tweeted: "Took a great picture of my amazing car on my Sunday cruise."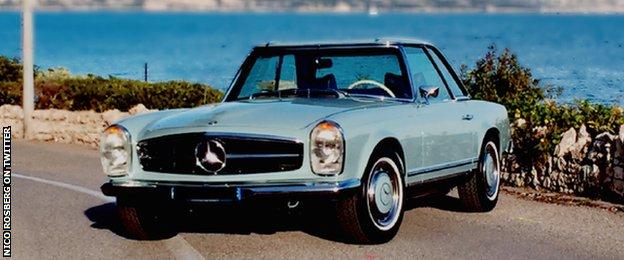 Lotus driver Romain Grosjean has fuelled speculation his team could be the third outfit to make a major livery change for the 2015 season. When asked on social media to talk about the new Mercedes-powered E23, he answered: "I can't even reveal the colour yet!"(Motorsport.com)
Monday, 19 January
Jenson Button celebrated his 35th birthday with plenty of the F1 paddock sending him messages of congratulations, including his new McLaren team-mate Fernando Alonso, who said: "Happy birthday Jenson Button!!! Enjoy the day!! We still young."
Button responded with a picture alongside the message: "Thanks mate, We're still young! And a little immature."