Gossip column: Hamilton, Rosberg, Alonso, Grosjean, Sainz
Last updated on .From the section Formula 1
Sunday, 8 February
World champion Lewis Hamilton attended American rapper Jay Z's annual Roc Nation Brunch in Beverly Hills, California with the likes of Kanye West, Kelly Rowland, Nick Jonas, Rihanna and Nicki Minaj. (Daily Mail)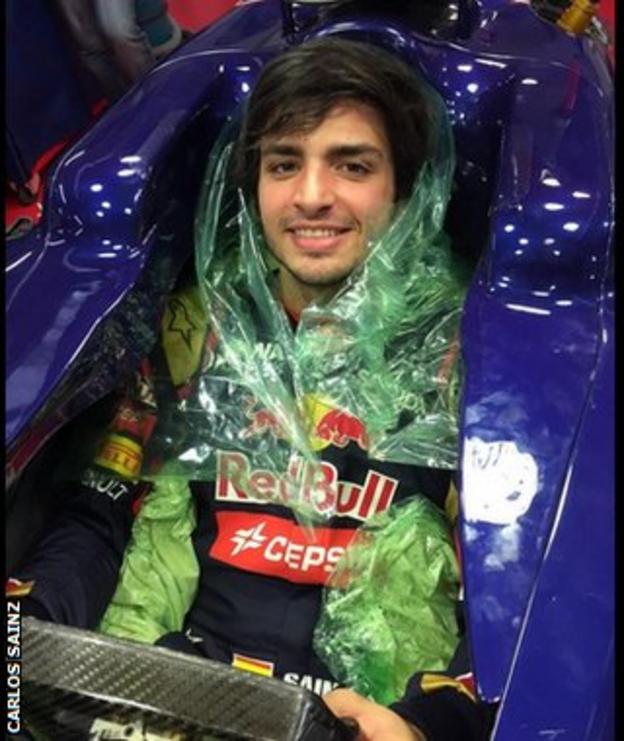 Mercedes driver Nico Rosberg says the under-threat German Grand Prix is a "legendary" part of Formula 1 and must not be lost from the calendar. (Autosport)
Red Bull design chief Adrian Newey feels Formula 1 needs to increase the emphasis on the role of the chassis, claiming that differences in performance have become too reliant on the engine. (Crash)
Double world champion Fernando Alonso's arrival at McLaren this year has already been a motivating force, according to senior team members. (ESPN)
Ex-F1 driver Heikki Kovalainen, who won the 2008 Hungarian Grand Prix, will race in this year's Japanese Super GT championship. (NBC Sport)
Lotus driver Romain Grosjean tweeted an image of his 2015 helmet which features the message 'Forza Jules' in support of Jules Bianchi, who remains in hospital following a crash in last year's Japanese Grand Prix.
Red Bull's Daniel Ricciardo tweeted back: "@RGrosjean nice touch on the top mate. #ForzaJules."
Saturday, 7 February
World champion Lewis Hamilton says Ferrari's pace during the first test at Jerez was down to a "more attacking" run plan than his Mercedes team. (F1i.com)
Ferrari team boss Maurizio Arrivabene says Ferrari have rediscovered their team spirit and motivation following a positive week of testing in Jerez. (ESPN)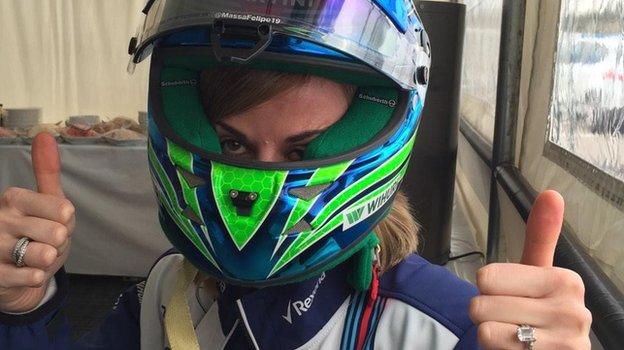 Formula 1 teams have given the green light for work to continue on introducing 1,000bhp engines in 2017, with car and tyre changes under consideration as early as next year. (Autosport)
Pastor Maldonado is confident Lotus can enjoy a more successful and competitive campaign in 2015 if they can learn from the mistakes of last season.(NBC Sports)
Williams' Felipe Massa tweeted: "I think my helmet is a bit small for @Susie_Wolff...". See above picture.
Friday, 6 February
Williams' Valtteri Bottas has refused to rule out taking Kimi Raikkonen's place at Ferrari for 2016. (F1Today)
Dane Kevin Magnussen, who was ousted by McLaren after their signing of Fernando Alonso, says he would consider a move to IndyCar. (Autoweek)
The new Haas F1 Team are reportedly considering a bright yellow livery ahead of their 2016 debut. (Autoweek)
World champion Lewis Hamilton has tweeted his thanks to fans for their support after his latest split from singer Nicole Scherzinger.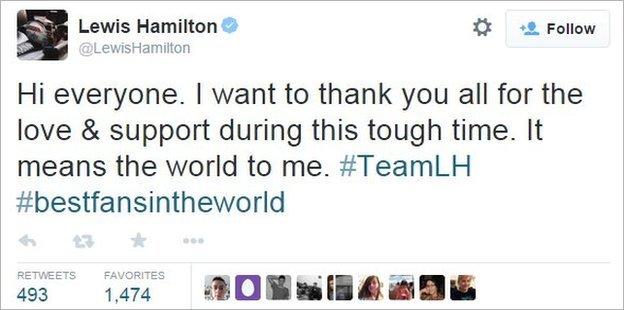 Thursday, 5 February
McLaren and Honda are remaining upbeat about their partnership for the forthcoming season despite a sluggish start at the first pre-season test in Jerez last week. (NBCsports.com)
Meanwhile, Honda says it will make a host of improvements to its latest Formula 1 engine in time for the next pre-season test in Barcelona. (Autosport.com)
Red Bull's Daniel Ricciardo came up against The Stig for a Top Gear challenge this week. Find out how he got on this Sunday.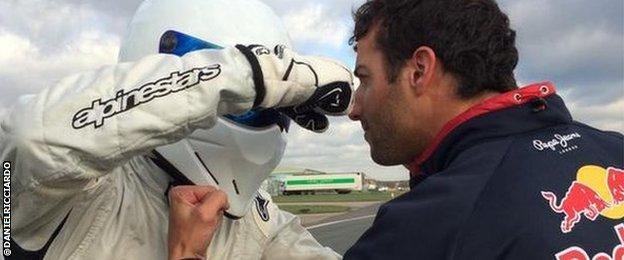 Williams driver Valtteri Bottas wants to be in the quickest car possible and admits he is unaware of interest from other teams, including Ferrari. (Formula1.com)
The team's test driver Susie Wolff has spoken about her dreams to race in Formula 1 and the difficulties faced by female drivers trying to make a name in the sport.(Guardian)
McLaren tweeted pictures of how they filmed their Back To The Future-inspired pre-season YouTube video featuring Jenson Button and Fernando Alonso.
Lotus driver Romain Grosjean has been busy in Paris by the looks ofhis Twitter account,in a photoshoot for his sponsors.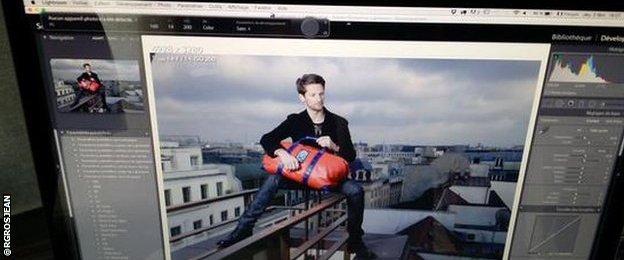 Wednesday, 4 February
F1 boss Bernie Ecclestone triggered controversy when he told the Rheine Zeitung newspaper that Germany will not host a race in 2015 - although he later diluted his comments. (F1 Today)
Nico Rosberg has admitted his sadness at the possibility of the German Grand Prix being dropped from the calendar. (Pitpass)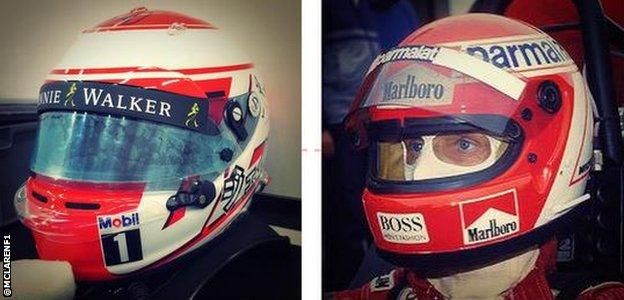 Former world champion Kimi Raikkonen admits if results are not in his favour this season he could depart Ferrari next year. (ESPN)
As Jenson Button reveals a new helmet, the McLaren team remark on a resemblance to three-time world champion Niki Lauda as they tweet: "Hmm, there's definitely something quite Lauda-esque about Jenson's new lid, huh?"
Former Red Bull and Jaguar chief designer Rob Taylor is to head up the design of Team Haas's new Formula 1 car - due to compete in 2016. (Autosport)
Nicole Scherzinger has ended her relationship with Hamilton for a fourth time, with their seven-year on-off romance said to be finally over. (Daily Mail)