Formula 1 gossip column: Spice Girls, Lotus, Verstappen, Vergne
Last updated on .From the section Formula 1
Saturday, 14 February
Red Bull Racing boss Christian Horner is going to be the man responsible for bringing the Spice Girls back together. The band will reunite at Horner's wedding to Geri Halliwell - one-fifth of the Spices - later this year. (London Evening Standard)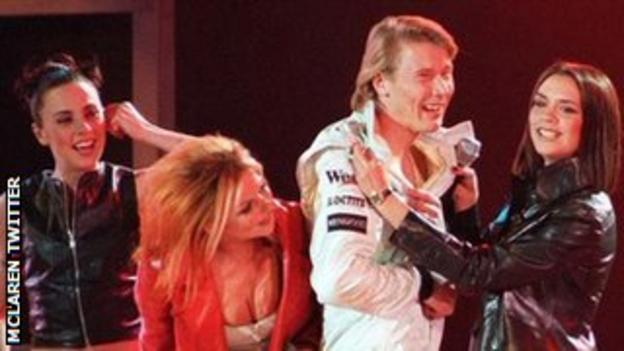 Lotus team principal Gerard Lopez has criticised Renault for focusing only on Red Bull last season, though he acknowledged that it wasn't the sole reason "for our calamitous 2014". (F1.com)
Max Verstappen's race engineer, Xevi Pujolar, has described the 17-year-old as the best he has ever worked with in Formula 1, as the youngster prepares for his debut campaign at Toro Rosso. (GP Update)
Australian TV has agreed a broadcast deal which will allow 10 races a season to be shown on free-to-all television, mirroring agreements made in several European countries, including the UK and Italy. (Sports Pro)
Friday, 13 February
Force India have confirmed that their 2015 Formula 1 car will now not make its debut until the final Barcelona test, after failing with a late push to get it ready for the second test in Spain, which starts on 19 February. (Autosport)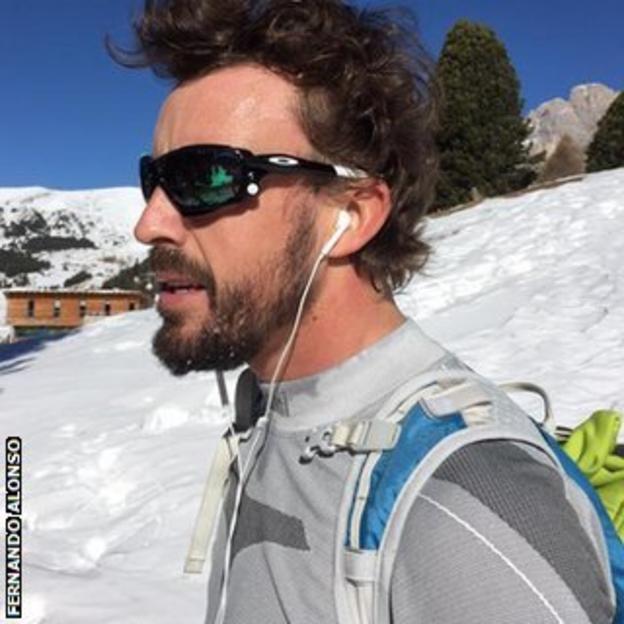 McLaren chairman Ron Dennis says it could take two or three races before the full potential of their 2015 car becomes apparent. (ESPN)
New McLaren driver Fernando Alonso headed for the mountains to continue his pre-season preparations. The Spanish two-time world champion said he was at an altitude of 2,500 metres, with a temperature of -12C.
France's former F1 driver Sebastien Bourdais believes compatriot Jean-Eric Vergne will have other opportunities to show his talent, after being dropped by Toro Rosso for 2015. Vergne will have a testing role for Ferrari and is being tipped for a drive in Indycar. (Crash.net)
Thursday, 12 February
Williams have played down reports that driver Valtteri Bottas is looking to replace fellow Finn Kimi Raikkonen at Ferrari next year. (inautonews.com)
Meanwhile, Williams deputy team principal Claire Williams says her team supported Marussia's return to the Formula One grid with its 2014 cars, but the bid to return to last year's cars was blocked by Force India. (Motorsport.com)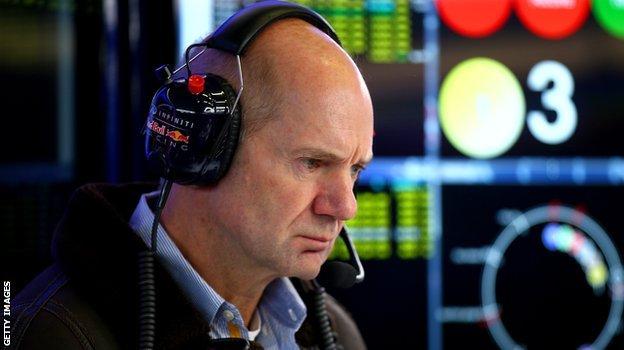 Red Bull team principal Christian Horner believes F1's plans to introduce a rules revolution in 2017 could be enough to tempt Adrian Newey back to the sport full time. The team's chief technical officer has recently taken a back seat after becoming frustrated with what he considers ever-more-restrictive rules.(Autosport)
World champion Lewis Hamilton and golf's world No1 Rory McIlroy have both been nominated for the Laureus World Sportsman of the Year Award. They will be up against tennis player Novak Djokovic, Real Madrid's Cristiano Ronaldo, MotoGP champion Mark Marquez and Renaud Lavillenie, the man who broke Sergey Bubka's 21-year-old pole vault world record.(Sky Sports)
The migration of F1 broadcasts from free-to-air to pay channels in many countries is being blamed for global viewing figures slipping from 600m in 2008 to 425m in 2014.(Wall Street Journal)
Wednesday, 11 February
Mercedes co-team boss Toto Wolff hopes to concluding contract negotiations with world champion Lewis Hamilton before the start of the season, but he is refusing to impose any deadline. (Daily Mail)
McLaren have a mountain to climb with Honda this season, with plenty of challenges along the way but they will get there in the end, according to group head Ron Dennis. (Reuters)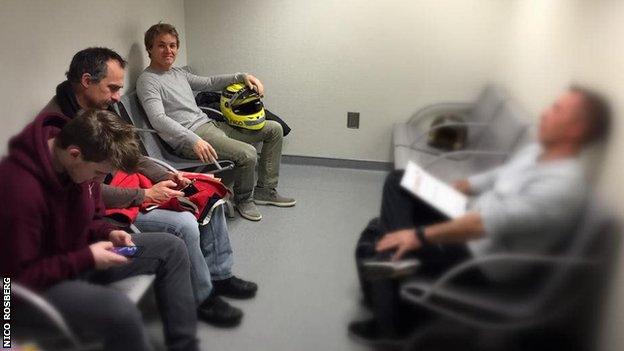 Ferrari's strong form in the first pre-season Formula 1 test has left rivals wary that the team might have made a much bigger leap than expected over the winter. (Autosport)
McLaren's Fernando Alonso and Jenson Button are adamant Honda can make sufficient progress over the next two Formula 1 tests to target a respectable result in the Australian Grand Prix. (Autosport)
Meanwhile, Alonso and Button each got new set of wheels in the form of a Honda UNI-CUB indoor scooter. The team tweeted a video of them looping around a Honda office.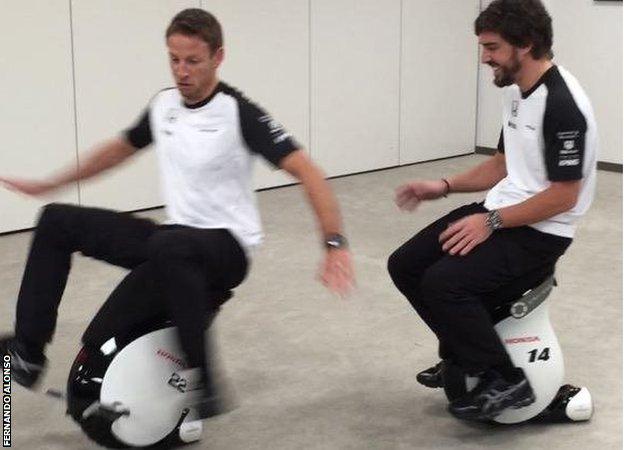 Button will drive the McLaren on the first two days of the second test in Barcelona, which starts on 19 February, with Alonso taking over for the final two days. (McLaren)
Former Ferrari president Luca Di Montezemolo will lead Rome's bid for the 2024 Olympics. (Associated Press)
Organisers of the axed Korean Grand Prix are facing breach-of-contract demands from F1's commercial operators that could run into tens of millions of dollars. (AFP)
The future of the Italian Grand Prix at Monza, one of the few remaining landmark races, is edging closer to safety. (F1i.com)
Tuesday, 10 February
Nico Rosberg says he has analysed the way he breathes behind the wheel in his bid to beat Mercedes team-mate Lewis Hamilton in 2015. (GP Update)
McLaren's Jenson Button claims he has 'unfinished business' with engine supplier Honda and is of the firm belief they will emerge as Formula 1 frontrunners. (Daily Mail)
F1 boss Bernie Ecclestone wanted a 2013 Red Bull RB9 with a Mecachrome V8 engine to race in Formula 1 in case more teams leave but the plan was rejected. (Auto Motor und Sport - in German)
Ferrari's performance grabbed the headlines at last week's Jerez F1 test, but closer analysis of speed trap data shows there may still be a gulf between them and Mercedes. (Autosport)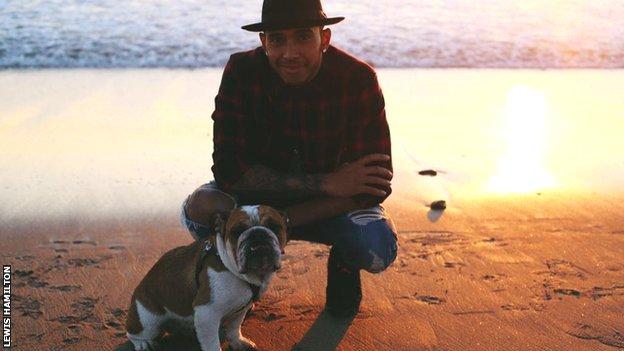 Former F1 driver and two-time world champion Mika Hakkinen recalls how teams used to do much more testing than they do now, to the extent that McLaren would sometimes be testing in two separate locations simultaneously. (McLaren)
Williams test driver Susie Wolff completed her first run in the team's 2015 Formula 1 car during a filming day at Jerez on Sunday. (Richland F1)
Brazilian Felipe Massa believes Williams are better prepared to win races this season than they were in 2014. (ESPN)
Former F1 team boss Giancarlo Minardi has described the decision to block Marussia's return to the grid as "unsportsmanlike". (Motorsport)
The Senna name returns to McLaren this year after Brazilian Bruno Senna, nephew of the late three-time F1 world champion Ayrton, was announced as a factory McLaren GT sportscar driver.(Reuters)
Monday, 9 February
McLaren boss Ron Dennis says his mellowing and new driver Fernando Alonso's maturity has allowed them to work together again after their fall-out in 2007. (Autosport)
Qatar is close to an agreement with F1 supremo Bernie Ecclestone to host a grand prix in the next two years. (Daily Telegraph)
The Marussia team management have denied claims they cannot be ready for the start of the season and will continue in their attempts to return to the F1 grid as soon as possible. (Times - subscription required)
Red Bull driver Daniel Ricciardo has toppled Mercedes rival Lewis Hamilton by setting a faster time in a 'reasonably priced car' on the BBC show Top Gear. (ESPN)