Mercedes boss Toto Wolff reduces his shareholding in Williams

By Andrew Benson
Chief F1 writer
Last updated on .From the section Formula 1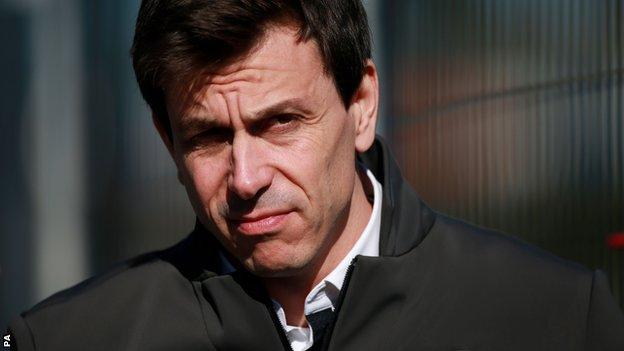 Mercedes Formula 1 boss Toto Wolff has reduced his shareholding in Williams by selling a further tranche of equity to a US businessman.
Wolff had an agreement with Mercedes parent company Daimler to reduce his shareholding to investment level.
The former executive director of Williams said the transaction left his stake at "just short" of 5%.
Hollinger now holds the same amount of equity as Williams co-founder Patrick Head.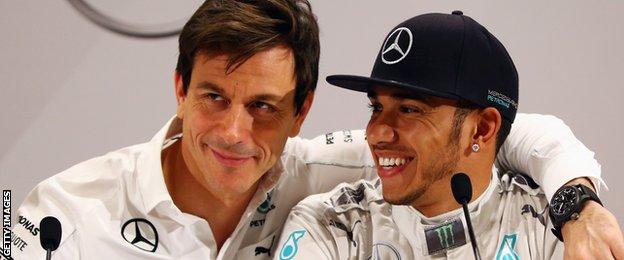 Team principal and co-founder Sir Frank Williams has 52%, and has no plans to reduce his shareholding.
Of the remaining shareholding, 20% are listed on the Frankfurt Stock Exchange and 3% held by an employee trust.
Hollinger said he would have no involvement in Williams on either a management or executive level.
Austrian Wolff left his executive director role at Williams, where his Scottish wife Susie is a test driver, to join Mercedes in January 2013.
Williams have been powered by Mercedes engines since last season, when they finished third in the constructors' championship.