F1 Manor: Former Marussia team name Will Stevens as driver

By Andrew Benson
Chief F1 writer
Last updated on .From the section Formula 1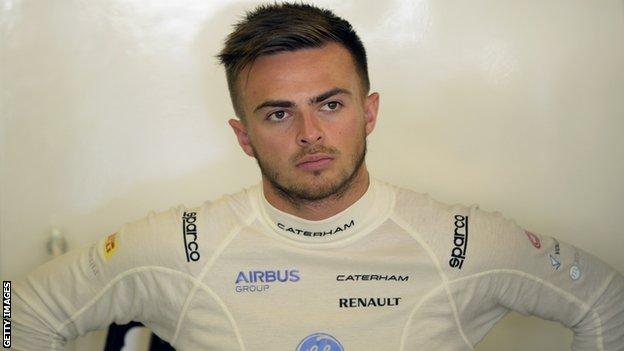 The former Marussia team, now known as Manor Marussia, have named Englishman Will Stevens as their first race driver for the new season.
A statement said that the car they will use is "an advanced state of build".
BBC Sport has learned this is their 2014 car, modified to comply with new safety regulations for 2015.
New rules for this season have rendered 2014 cars illegal this year.
Manor initially believed they had permission to use their 2014 car for a limited period at the start of the season before switching to a new car.
But they have been told by governing body the FIA that if they are to be allowed to race they must modify their old car to meet the the new rules, with no exceptions.
This means the front bulkhead - the top of the front of the chassis - must meet the new rules, which demand it is 5cm lower than last year.
And the nose cone must be modified to meet new dimensional rules - including a new impact test - aimed at outlawing the 'anteater' noses that proliferated last year.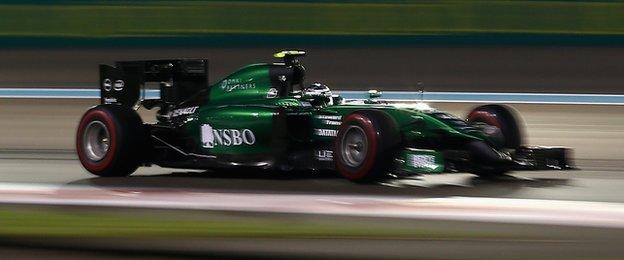 Stevens has competed in one grand prix, for the now-defunct Caterham team in Abu Dhabi at the end of last season.
Manor, who have not yet named a second driver, said they intended to take part in the season-opening race in Melbourne, Australia on 15 March.
The team said personnel were working "24-7 towards the air freight despatch date of 6 March".
Marussia's drivers last season were Briton Max Chilton and Frenchman Jules Bianchi, who has been in hospital since October when he suffered a severe head injury in a crash at the Japanese Grand Prix.