Formula 1 gossip: Button, Hamilton, Ricciardo, Wolff, Bottas
Last updated on .From the section Formula 1
Sunday, 8 March
Jenson Button has revealed he considered competing at the 2016 Rio Olympics. The 35-year-old is a fanatical triathlete and looked at a variety of options when his F1 career was under threat at the end of last season. (Daily Mirror)
Reigning champion Lewis Hamilton is desperate to emulate Ayrton Senna's three world titles, but accepts he will never be as good as the late Brazilian. (Daily Mail)
Mercedes boss Toto Wolff believes that Ferrari and Williams could be the teams to pose a threat to the Silver Arrows during the 2015 season, but that everyone should wait until "the racing really starts". (Autosport)
Red Bull's Daniel Ricciardo says he is excited about the first race of the season in Australia, and feels having his home race as the season opener is a privilege. (Crash.net)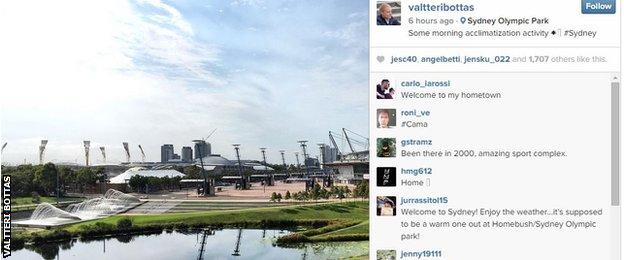 Williams driver Valtteri Bottas has already begun acclimatising to the conditions in Australia ahead of the opening race of the season. The Finn paid a visit to Sydney's Olympic Park.
Saturday, 7 March
Australian Grand Prix organisers have dismissed suggestions a number of Formula 1 teams are threatening to boycott the race over safety fears surrounding McLaren, following Fernando Alonso's crash in testing last month. (Guardian)
The Grand Prix Driver's Association has sent a memo to its members following Alonso's crash explaining that they "need to wait for the medical reports to understand the full picture". (Daily Telegraph)
Lewis Hamilton, who swapped the pit lane for the Paris catwalk earlier in the week, has said his goodbyes to the city. The world champion tweeted:"Au revoir, Paris. Off to Australia!!"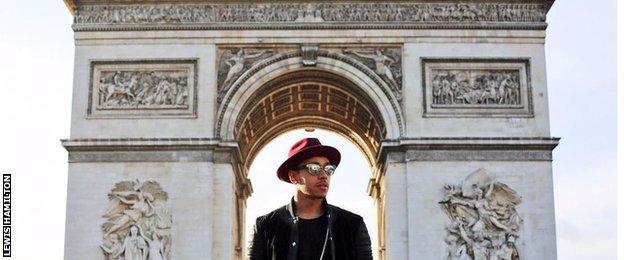 FIA president Jean Todt is considering opening up another tender for new teams to enter F1. (ESPN)
Getting through the 2015 Formula 1 season on just four engines will be "a big challenge" for McLaren, the team's racing director Eric Boullier says. (Autosport)
Before their first race with Mercedes power, Lotus are hoping the potential of the unit combined with an improved chassis will see them fighting for points. (PlanetF1.com)
Toro Rosso posted a moody photo on Twitter with the message: "All roads lead to Melbourne..."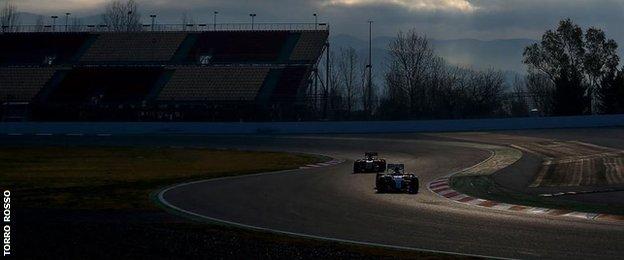 Toro Rosso's rookie driver Max Verstappen, 17, says that he wants to "break all the records" and win the world championship during his time in Formula 1. (Telegraph)
Red Bull's Daniel Ricciardo has revealed one of his biggest weaknesses in a fan Q&A: "Singing is definitely something I'm not good at. That's a skill I definitely don't have." (GPUpdate.net)
Friday, 6 March
Ferrari's Sebastian Vettel says he first contacted the team about a potential move in 2008 and has since had "secret" meetings in Maranello while racing for Red Bull. (Autosport)
Former world champion Jacques Villeneuve believes that Vettel made the right choice in deciding to leave Red Bull for Ferrari. (Inautonews.com)
Michelin says it turned down the chance to return to Formula 1 as the sole tyre supplier after rejecting the request to produce degrading tyres to spice up racing. (Crash.net)
McLaren's racing director, Eric Boullier, says he is not about to panic despite the team enduring a troubled pre-season testing campaign. (Reuters)
Lewis Hamilton says there is no need to sit down with his Mercedes team mate Nico Rosberg and go back over the events of last year before their new title campaign.(ESPNF1)
Hamilton swapped the pit lane for the catwalk as he took time out to support his friend Olivier Rousteing at Paris Fashion Week. Heposted a selfieon his Instagram account.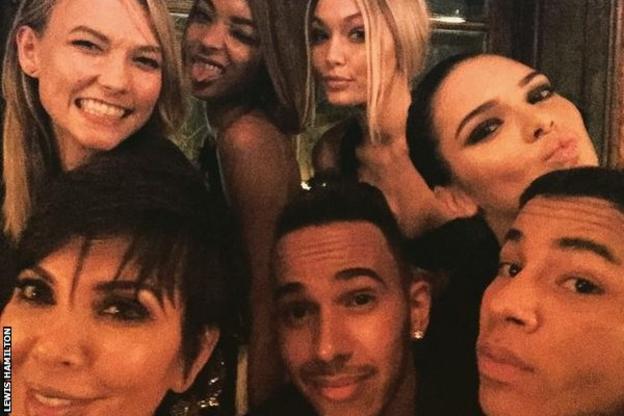 Thursday, 5 March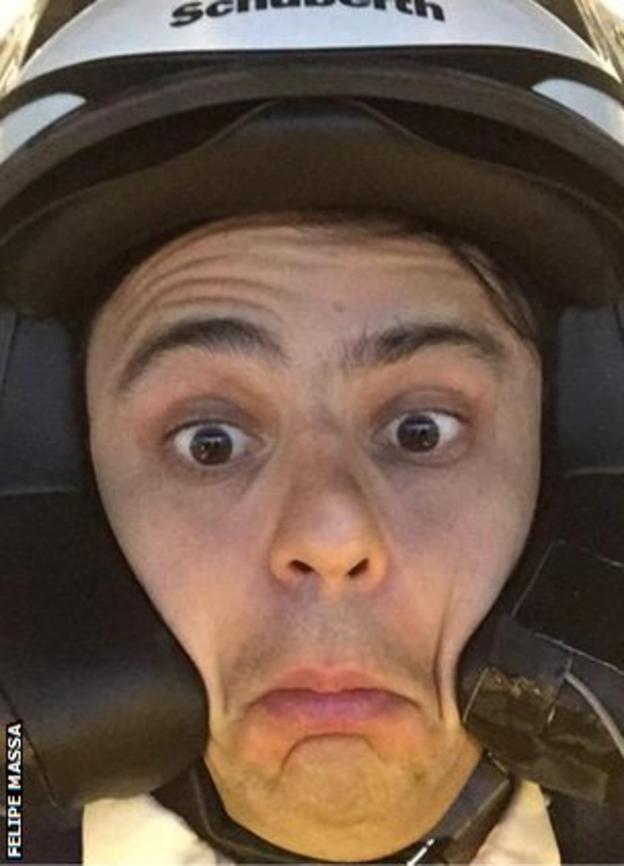 Force India's Sergio Perez says the team "are on the back foot due to limited running" in pre-season testing but believes they have still made a "promising start".(Autosport)
Williams' Felipe Massa appeared to be having a slightly scary time while preparing on the simulator for the season-opening Australian Grand Prix in Melbourne.
The Williams head of engineering, Pat Symonds, believes Massa's team-mate Valtteri Bottas is capable of becoming a champion and hopes he achieves the feat with the Oxfordshire-based team.(Reuters)
Toro Rosso's Spanish Formula 1 rookie Carlos Sainz Jr says compatriot Fernando Alonso is his "hero" and has "always helped me a lot in my career". (Crash.net)
With the Manor Marussia team's entry confirmed for 2015, British driverWill Stevens tweeted that he was getting ready for his seat-fiton Thursday morning.
Pirelli have confirmed the tyre compounds that will be available for the first four grand prix of the 2015 season. (Formula 1.com)
Wednesday, 4 March
World champion Lewis Hamilton would welcome more competition for this year's drivers' title. (Laureus)
Susie Wolff will drive for Williams in the first practice sessions at the grand prix in Spain and Britain this season. (ESPN)
Toro Rosso driver Max Verstappen says his team took the biggest step forward in the final test in Barcelona, with the 17-year-old saying it was his best pre-season ever.(Crash.net)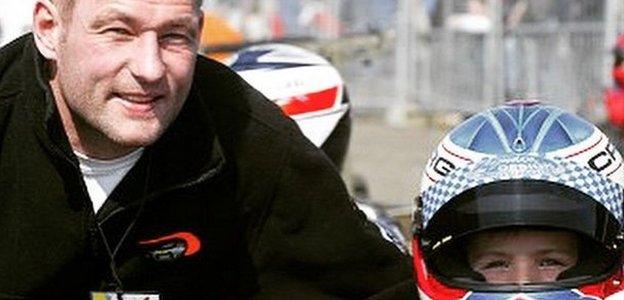 And Verstappen also took to Instagram (above) to wish his father Jos a happy Birthday. Verstappen Senior competed in F1 for Benetton, Arrows, Tyrrell and others in his career from 1994 to 2003 and the teenager posted: "Happy birthday to the best dad in the world! You helped me so much to become what I am right now!"
Tuesday, 3 March
Formula 1 boss Bernie Ecclestone is to give Force India, Lotus and Sauber a £20m advance to help the struggling teams and make sure that they are on the grid for the season-opening Australian Grand Prix. (The Times)
Mercedes chief Toto Wolff has rubbished reports that driver Lewis Hamilton is set to receive a deal worth £1m a week to stay at the team beyond the 2015 season. (Sky Sports)
Ferrari driver Sebastian Vettel says plans to stop drivers changing the design of their helmets during a season are "a joke" and the sport should be focusing on solving some of its more important issues. (ESPN)
Williams driver Felipe Massa has been mingling with some of football's stars as he posed for a photo with fellow Brazilians and Paris St-Germain trio Thiago Silva, David Luiz and Marquinhos.