Formula 1: Who can stop Mercedes in 2015?
Last updated on .From the section Formula 1
Lewis Hamilton will begin his Formula 1 title defence when the new season gets under way with Sunday's Australian Grand Prix.
Hamilton came out on top of a thrilling battle with Mercedes team-mate Nico Rosberg last year but who will be crowned world champion this time?
Who has the most to prove and who will surprise us all?
Suzi Perry, Ben Edwards, Allan McNish, James Allen, Tom Clarkson, Lee McKenzie, Jennie Gow and Jack Nicholls from the BBC TV and Radio 5 live F1 teams offer their predictions on the year ahead.
Can anyone stop Mercedes?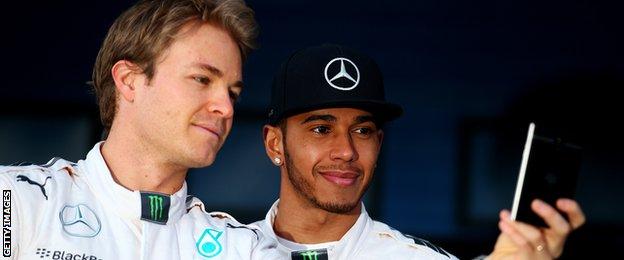 Ben Edwards: I think they can only occasionally be stopped and if they are it is going to be Red Bull and perhaps Williams.
Allan McNish: You don't lose your advantage overnight. I think there will be a closing of the gap but it will take a little bit of time. The battle between Ferrari, Williams and Red Bull as the best of the rest will be close, much closer than last year.
James Allen: Nobody. I think Mercedes could go faster if they wanted to. They have definitely built on the success of last year and Lewis Hamilton and Nico Rosberg will fight it out again between them.
Suzi Perry: I see more Mercedes dominance and I don't mind that. They were phenomenal last year and watching the battle between Lewis Hamilton and Nico Rosberg was really exciting.
Jennie Gow: I don't think so. Maybe someone can if Mercedes have reliability issues like they did towards the end of last year and if the drivers have issues with each other.
Tom Clarkson: No-one.
Jack Nicholls: It can only be Mercedes dominance, certainly at the start. We saw last season that teams were able to close the gap but even towards the end of the year I think they still had more to go, I don't think they were at maximum attack all the time.
Lee McKenzie: I think something would have had to have gone seriously wrong from Abu Dhabi until now for them not to be the dominant force again. They did not really show their hand in testing, so I think the gap will be a little bigger.
Can Sebastian Vettel revitalise Ferrari?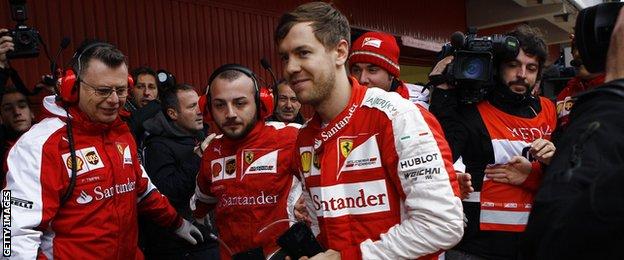 BE: Yes I think he can. I think he is the right guy to do that and I think they are pretty excited to have him on board.
AM: I don't think you can judge him on his first season there. It took Michael Schumacher a few seasons before they were able to fight for the world championship and therefore you have to give him time to bed in.
JA: Totally. Ferrari need to regain their respectability. It was shocking how bad they got. Sebastian Vettel is on it, you can see it in his eyes.
JG: I think Ferrari can revitalise Ferrari, I am not sure Sebastian Vettel can.
TC: I am not sure if he can, but I think Ferrari will be revitalised.
Who will surprise us this season?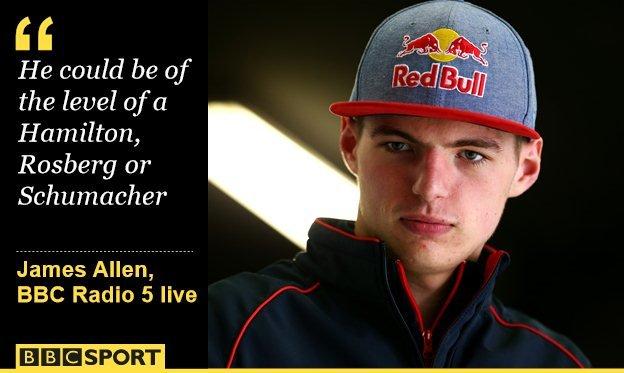 BE: The obvious is [Toro Rosso's] Max Verstappen. I do think he is going to go well but it is worth keeping an eye out on Lotus for example and see what they could do this year and whether Pastor Maldonado could surprise us.
JA: Max Verstappen. The more I look at him and the more I learn about him, the more I think we have another driver at the level of Lewis Hamilton, Fernando Alonso and Michael Schumacher.
JG: Lotus. Their pace looks pretty good and the car looks good. I think we will see Romain Grosjean on the podium.
TC: McLaren in the second half of the year. I think they are going to start the season very slowly and unreliable but I think come mid-season, when they get that reliability, I think they will go from qualifying low down in Melbourne to winning a race in the second half of the year.
JN: For a driver, I think [Red Bull's] Daniil Kvyat, but as for a team, I think it might be Lotus. I can see them being a lot more competitive for regular points finishes and battling with the McLarens and the Ferraris.
LM: It could be Valtteri Bottas [at Williams]. He is an incredible talent and one of the most dedicated people you could meet in F1. It would be great for him to be winning grand prix races.
Who has the most to prove this year?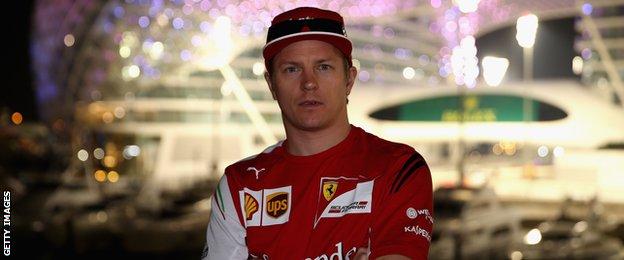 BE: In a way it is Sebastian Vettel. Going to Ferrari he now needs to show that last year was a blip in his career. He is a four-time world champion and needs to show that he can lead a team. I think he will do just that.
AM: McLaren and Honda. They have to prove that they have the capability like they had the last time that relationship was there back in the late '80s and early '90s.
JA: Kimi Raikkonen. He didn't have the car last year, but this time he does and I think we will see an awful lot more of him this year. Also Renault [as an engine builder], they have been overtaken by Ferrari and they are under a lot of pressure now.
SP: I think Nico Rosberg has a lot to prove. He wants to be a world champion and this is his shot. At the other end of the scale, Max Verstappen. He is the youngest driver in Formula 1 and it will be interesting to see what he can do.
TC: McLaren. As for a driver, Nico Rosberg has to prove that he can repeat what he did last year. Form is temporary, class is permanent. So was it just good spell of form last year, or is he actually a really classy driver?
LM: Ferrari. You cannot underestimate how much pressure they are under from their fans, everyone in Italy.
Who could crack under the pressure?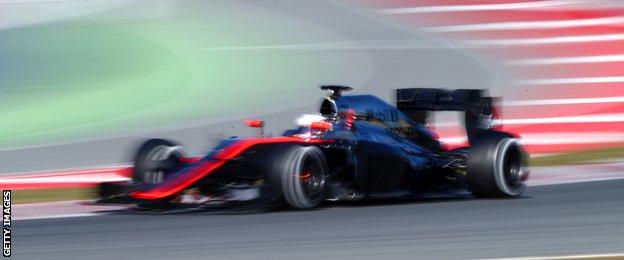 BE: Daniil Kvyat. He is a real talent and he has deserved a place in a top team but it will be a different world for him, going from a team that works very hard, trying to get into the points, to a team that expects to win full stop.
JA: Where I see pressure that could lead to a difficult outcome is at McLaren. They have had two winless seasons. Keeping a lid on Honda-McLaren-Alonso this year will take some management. Is Ron Dennis the manager he was 20 years ago?
JG: Sebastian Vettel potentially. He has so much to prove because he has to show he has not lost it. Daniil Kvyat as well. He is in a big seat.
Which race/circuit are you looking forward to?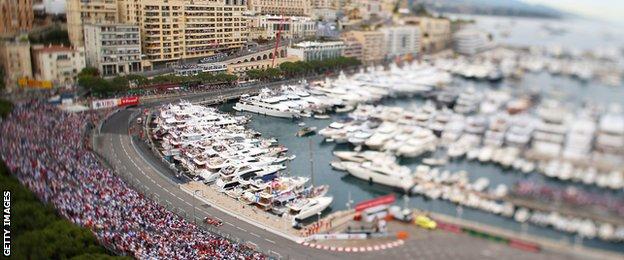 BE: I look forward to each one, because each one tells a story. Silverstone has one of the best atmospheres of the circuits we go to but each individual race has its value for me.
AM: I like the first race. Everyone is talking about it. That first lap of qualifying just sends that shiver down the spine.
JA: I always enjoy Monaco because it is exactly what you think it is. It is a Disneyland race.
SP: I like Singapore. It is a night race and a really good event. The whole city jumps on board with Formula 1 while the race is there.
JG: Silverstone will always be my favourite because of the chance to interact with fans from home.
JN: Monza. It is the most incredible place and that is the one to look forward to. There are classics throughout the year, though.
Finally, who will win the drivers' championship?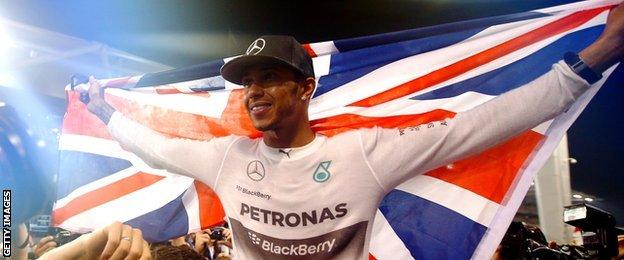 BE: Lewis Hamilton I think.
AM: I think Lewis Hamilton will be a three-time world champion at the end of the season.
JA: Lewis Hamilton.
JG: Lewis Hamilton.
TC: Lewis Hamilton.
JN: Lewis Hamilton.
For an in-depth look at the season ahead with David Coulthard, Allan McNish and Ben Edwards, watch the BBC F1 preview show on the Red Button on Tuesday, 10 March at 22:00 GMT.