Lewis Hamilton column: 'I don't want £1m a week'
Last updated on .From the section Formula 1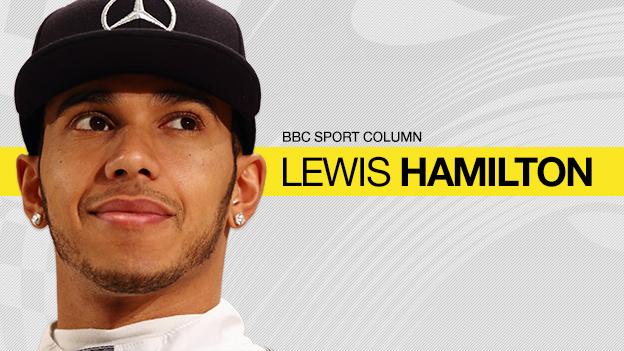 People keep asking me how it feels to be going into the season as defending champion, but I don't feel like I'm defending anything. It feels like a new start.
Last year was amazing, and winning the title for the second time was the greatest time of my life.
But I am here to win the championship again. What happened before doesn't matter; what happens now and in the future is what's important. I am so hungry to do it again.
I've never been in that situation before. When I won my first title with McLaren in 2008, the car we had in 2009 was so bad - it was the worst car I have ever driven.
But the new Mercedes is better than last year's. It's looking very likely that I have a car I can fight for the title with, and that is an amazing feeling.
Single but strong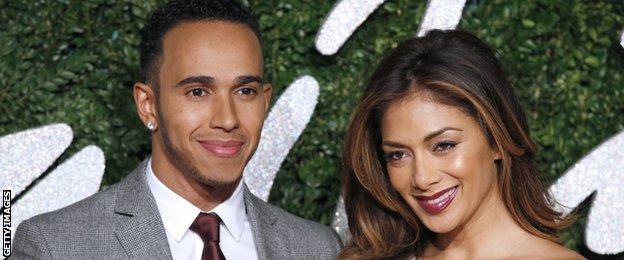 I guess ultimately, after winning the title, coming into the following year you want to do everything the same. But things change and that's not possible.
I feel focused, and that focus is solely on winning.
What has happened in my personal life has no bearing on me when it comes to this. I feel focused, I'm generally happy. I feel just as mentally prepared for the season as last year and hopefully my results will show that.
Contract talks
Nothing is going to distract me from my main aim of winning the title - and that includes discussions about a new contract with Mercedes.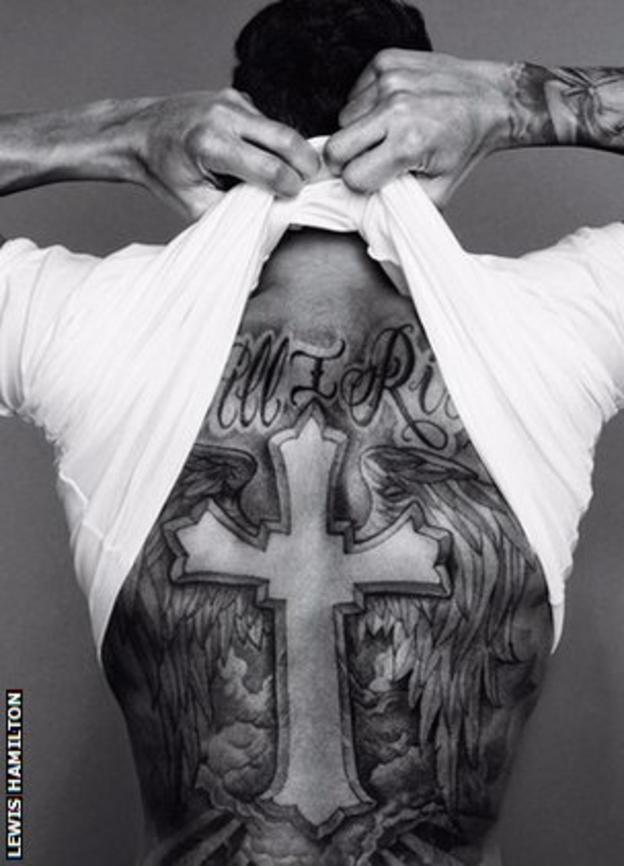 I know it's been in the news a bit recently, and this is a good opportunity to say that a lot of the stuff you may have read in the papers is complete nonsense.
I heard about one story that I had been asking for £1m a week. That is the biggest piece of rubbish that has been written for some time.
I keep getting asked why it is taking so long, but that isn't really the case. It's just circumstances.
The team wanted to have discussions during last season, but I preferred to concentrate on the racing.
We planned to talk about it at the end of the season but I had a whirlwind two or three weeks after winning the championship and I simply didn't have a moment to sit there and think about it before I went away for my winter break.
We spoke on the phone a little bit while I was away in Colorado but it wasn't until I got back to Europe for the start of pre-season testing that I reached out and said: 'Let's have a chat.'
We had a first meeting, then another one, then another. That's what happens when you're negotiating.
You also have to bear in mind that this is the first time I have ever done something like this on my own, so it's been a trial-and-error kind of experience for me.
Chief F1 writer Andrew Benson on the Australian GP
"It's hard to think of a better place to start the season than Melbourne and somehow it would not seem right if the opener was anywhere else.
It's an awfully long way to go for a motor race but the reward is a vibrant, fun city, a view of Port Philip Bay, and one of the loveliest venues on the calendar.
The autumn leaves are just starting to fall in Albert Park when Formula 1 pops by, the air is scented by pine and eucalyptus and the atmosphere crackles with anticipation of the season ahead. And the track, a mix of street and road circuit, with walls ever close, pretty much guarantees action of one kind or another."
But there is nothing unusual going on. We are basically there; there's just a few teeny little bits that we will probably iron out over the next few days and I'd be hopeful that we will have it sorted.
A journey into the unknown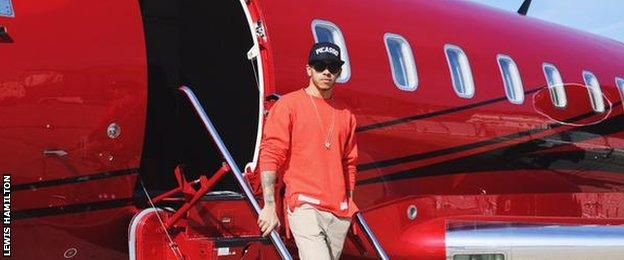 You might think that after three pre-season tests there would be no surprises coming into the first race, but that is so not the case.
In F1, we are constantly evolving everything. That's one of the things that makes it so interesting as a sport.
The team have had 12 days of testing, but they are split equally between the two drivers. Out of my six days, four of them were 'mileage' days, when it is all about proving out the car for reliability; you don't do any testing of car balance or set-up.
And even at the final test things happen, and you don't always get through your programme.
We are arriving here feeling like we are in a good place as a team, but there are so many unknowns going into the first day of practice on Friday.
A thank you to the fans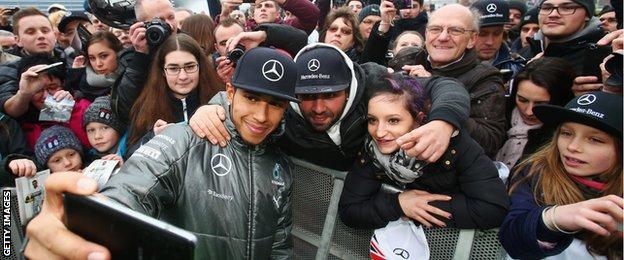 All I am thinking about is getting out there and racing. That's what I love to do and it is almost like there is not enough of it.
I don't take for granted where I am or where I've come from. I am conscious that every race that goes by is one less race in my career, even though there is hopefully still a long way to go.
I don't walk into the paddock thinking: 'I am the world champion.' I just think about the fact that I know I have the ability to do great things - in the car or outside; with charity or creatively - and I want to use it in the time I have because I know how much work has gone in, whether it by me, my family, or my team.
I feel good here; I feel strong. I have great fans and I know they are going to be with me from when I get in that car for first practice Friday to the chequered flag of the last race of the season.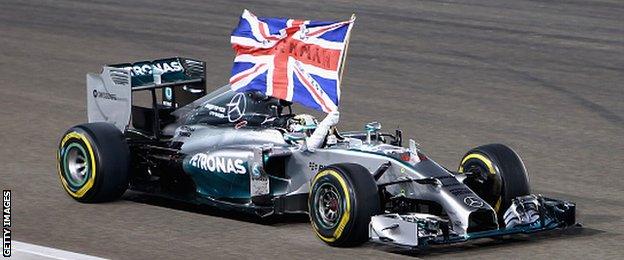 The support I get, like all the videos the fans sent me at the end of last season; you cannot imagine how touched I was by that.
I think that is ultimately what got me through that weekend in Abu Dhabi and through many of the difficult times in my life.
People think when I say things like that it is just paying lip service but I really mean it.
The power of that is so big, it's hard to describe.
I cannot believe how quickly the new Formula 1 season has come around. We are racing again in Australia this weekend after what feels like the shortest winter break I've ever had and I am so excited to get going again.
Australian Grand Prix coverage details.
You can follow Hamilton on Twitter @lewishamilton and you can see exclusive content on his website www.lewishamilton.com
Lewis Hamilton was talking to BBC Sport's Andrew Benson