Australian GP: Sauber & Arnold Schwarzenegger steal the show
Last updated on .From the section Formula 1
A cursory glance at the Australian Grand Prix headline would suggest that it was nothing more than a routine victory for Lewis Hamilton on Sunday.
However, there was more to the Melbourne race than another display of Mercedes' dominance.
Eleven finishers, Hamilton's Hollywood hero and Sauber's rollercoaster week, BBC Sport takes a look at some of the stories behind the race result.
'I thought you'd be taller!'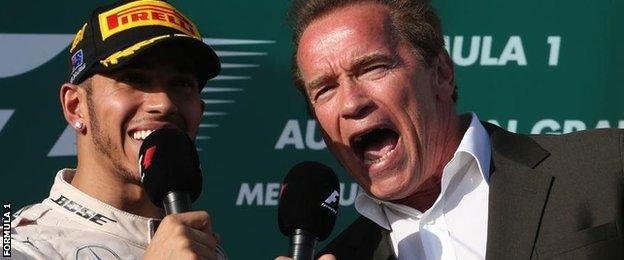 Lewis Hamilton may have picked up from where he left off in 2014 by kicking off his title defence with a victory, but he seemed just as excited to be on the same stage as Arnold Schwarzenegger as he did winning the Australian Grand Prix.
In one of the more bizarre, but hugely entertaining, podium interviews in Formula 1, Schwarzenegger congratulated a starstruck Hamilton, a self-confessed fan of the Terminator and Commando star, and the reigning F1 world champion beamed: "Arnold Schwarzenegger, man!"
Hamilton's next words? "I thought you were taller," to which Arnie quipped, "I haven't got my high heels on."
To cap it off, the two joined together to shout to delighted Melbourne crowd arguably the most famous of Arnie's many catchphrases: "I'll be back."



What you said on Twitter
Jim Munro: Love Lewis Hamilton's reaction to seeing Arnold Schwarzenegger at the #F1 #AustralianGP ... tho Arnie prob not keen on quip about his height
Mitchell Scott: Arnie doing the post-race interviews close to my highlight of the weekend
Stu A: Highlight of the Oz F1 GP, Schwarzenegger interviewing drivers on podium! Arnie's better than any TV presenter on the Grid for years!
Persistence does pay off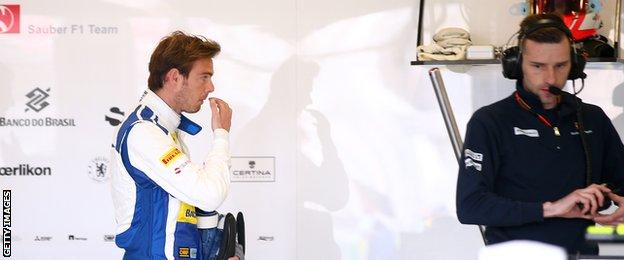 On the back of a year in which Sauber failed to score a single point - their longest barren spell since entering Formula 1 in 1993 - the team might have been forgiven for thinking things could only get better in 2015.
Wrong. Certainly initially any way, before Sunday's race proved you should never give up, and that pay drivers can deliver.
Sauber arrived in Australia embroiled in a legal dispute that threatened their very existence, with the team's former reserve driver Giedo van der Garde claiming he had a valid contract to race for them in Melbourne.
An Australian court agreed, and the team risked having its assets seized and team principal Monisha Kaltenborn arrested if he was prevented from doing so.
But Van der Garde dropped his legal action on Saturday, allowing Marcus Ericsson and rookie driver Felipe Nasr to race for the team as planned.
An impressive job the pair, who are between them reputed to be bringing 40m euros (£28.5m) to the team, did too.
Nasr produced the best result by a rookie driver for Sauber by finishing fifth, while Ericsson became the first Swede to score a point in an F1 race since 1989 with his eighth-place finish.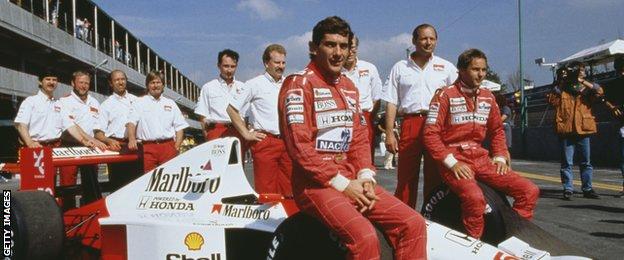 Chief F1 writer Andrew Benson
Felipe Nasr was fighting back the tears after his fifth-placed finish in Australia, the best debut by a Brazilian in the history of Formula 1.
His first race surpassed those of legends such as Ayrton Senna, Nelson Piquet and Emerson Fittipaldi.
At one stage, it appeared as if either Sauber might not be able to race, or that one of their drivers might have to make way for Giedo van der Garde, who also has a contract for 2015.
Nasr's result - and team-mate Marcus Ericsson's eighth place - at least gave the team a reason to smile after a difficult few days.
A race of attrition
It may be three months since the curtain came down on the 2014 season but, judging by the performance of some teams in Australia, that was not long enough.
Just 11 cars finished the race, but the field had already been reduced before the race even got under way.
Manor, cleared to compete just a week before the start of the 2015 campaign, failed to get their car ready to participate in qualifying, before Kevin Magnussen's McLaren and Daniil Kvyat's Red Bull both ran into trouble in the formation lap, ruling them out of the race.
Pastor Maldonado then crashed out in the first lap before his Lotus team-mate Romain Grosjean had to pull out soon after. Kimi Raikkonen paid the price for a tyre not being properly fitted to his Ferrari during a pit stop and retired towards the end of the race, while 17-year-old rookie Max Verstappen failed to finish.
As a result, all but one driver was guaranteed a points finish. The man to miss out? Jenson Button in the McLaren which, after a torrid time in pre-season testing, did at least finish the race.
Just 11 finishers is pretty rare, but it is far from the fewest. In the 1996 Monaco Grand Prix, just four cars managed to make it over the finish line.
It was the same in 1966 when, also in Monaco, four cars managed to get to the end, with Sir Jackie Stewart claiming victory.