Audi: Motoring giant 'has no plans to enter Formula 1'

By Andrew Benson
Chief F1 writer
Last updated on .From the section Formula 1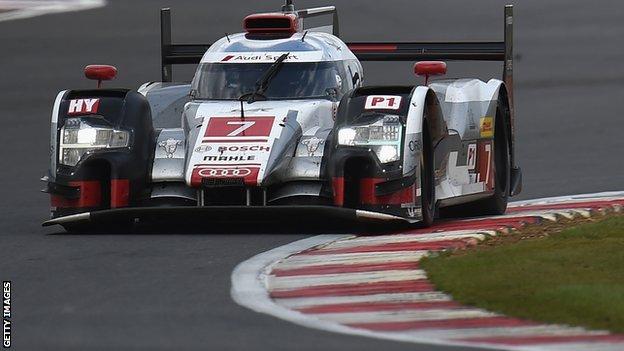 Audi says it has no plans to enter Formula 1, despite the resignation of the executive who for decades has been the major obstacle to the move.
The 78-year-old was a steadfast opponent of any VW brand entering F1.
"The current situation is that Audi definitely has no intention to enter F1," a spokesman told BBC Sport.
He said the company's motorsport facility was full with its existing programmes in other categories, which include the World Endurance Championship and the German Touring Car Championship (DTM).
Audi has been repeatedly linked with an F1 entry over the last 20 years but each time media reports that the company was considering the idea came to nothing.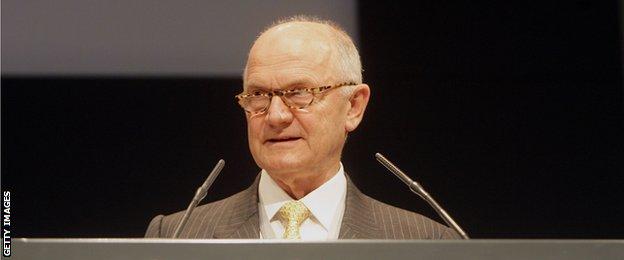 The chairman of Audi's board, Rupert Stadler, is said to be keen on the brand entering F1, but sources say Piech vetoed a plan to do just that when it was presented to him in January.
Red Bull have denied claims by insiders that part of this plan was a deal to buy their four-time championship-winning team.
The story doing the rounds among senior figures in the German car industry and F1 was that Audi had agreed with Red Bull owner Dietrich Mateschitz to buy Red Bull Racing for £500m but that when the idea was put to Piech in January he said: "We'd rather not do this."
When asked in February about these claims, Red Bull team principal Christian Horner said: "No, no, you're miles off, I promise."
Horner added: "Look, there's no way. Maybe he (Mateschitz) would have sold Toro Rosso, but I can't see it. Certainly not Red Bull Racing."
Asked whether he had discussed this specific subject with Mateschitz, Horner said: "We talk about things, obviously quite a lot of the time. But I honestly believe you are quite a long way off the mark with that one."
There is significant support for the idea of Audi entering F1 within the company's senior management, according to sources.
A feasibility study into the idea was conducted last year by former Ferrari team principal Stefano Domenicali, who was hired by Audi after resigning from the Italian team last April.
Sources in the German car industry and F1 say Piech's antipathy for F1 was rooted in a personal dislike of Bernie Ecclestone, who controls the sport with a similar dictatorial influence to the one Piech formerly exercised over VW.
His departure - following a boardroom dispute with VW Group chief executive Martin Winterkorn - removes the main impediment to any of VW's brands entering F1. The German giant's portfolio also includes Porsche, Bentley, Lamborghini, Seat and Skoda.