Formula 1: Drivers will ask fans about state of sport

By Andrew Benson
Chief F1 writer
Last updated on .From the section Formula 1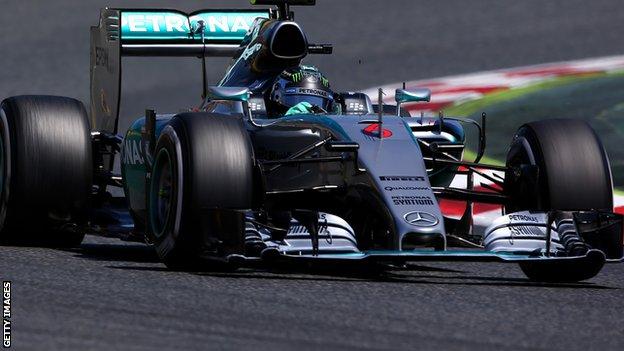 Formula 1 drivers will take the unusual step of surveying fans as Bernie Ecclestone and other key figures explore ways of spicing up the sport.
Ecclestone and co are already contemplating rule changes for 2017.
But drivers have decided to take matters into their own hands by asking fans what they would do.
They intend to use social media to canvass views on a wide range of issues - technical, commercial, audience behaviours, etc - even asking fans whether F1 should be viewed as sport or entertainment.
The Grand Prix Drivers' Association, chaired by former F1 driver Alexander Wurz, discussed the idea at the Spanish Grand Prix and plan to launch the survey over the Monaco race weekend, from 20 to 24 May.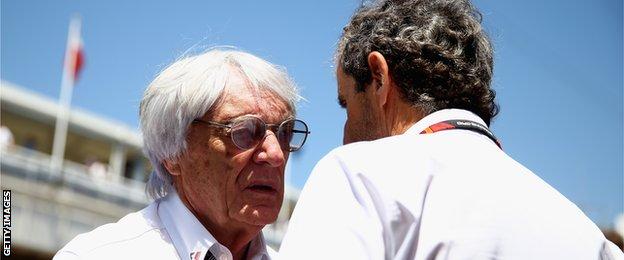 Whether it has any impact is another matter.
Unlike most businesses, F1 rarely asks consumers for feedback.
Instead, ideas for change tend to be generated internally, on the basis of what senior figures believe is the best approach.
A number of F1's most influential figures, including commercial supremo Ecclestone, are concerned about falling television audiences.
Last year, numbers dropped in Germany and Italy, for example, but stayed stable and even increased in other countries, such as the United Kingdom and the United States.
Ecclestone and members of F1's rule-making strategy group of leading teams will meet the motorsport's world governing body, the FIA, on Thursday to discuss ideas for 2017 onwards.
David Coulthard, BBC F1 co-commentator
"In my view, the current era of F1 should always be pretty much the fastest period of the sport in history... Yet in F1 the cars are several seconds slower than they were 10 years ago."
Read
how ex-F1 driver Coulthard thinks the sport could be improved
They will consider whether to make cars faster and more dramatic-looking as well as make tyres grippier and wider at the rear.
Some insiders feel the current Pirelli tyres, which are designed to degrade quickly to promote more pit stops, are causing some of F1's problems, because drivers have to drive within themselves in races to ensure the tyres do not wear out excessively.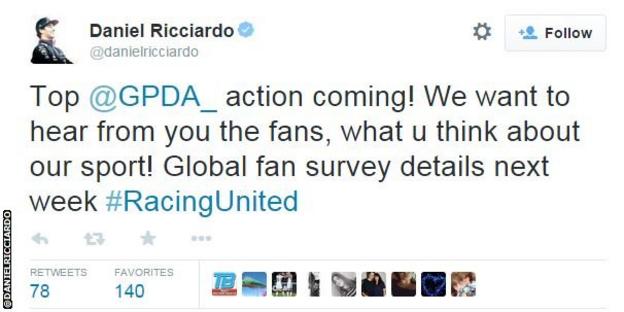 Pirelli's contract runs out at the end of 2016 and the FIA will conduct a full tender process to find the next tyre supplier, with French company Michelin, held in high regard by the F1 teams, considering a bid.
However, senior figures have told BBC Sport that Ecclestone is determined to stick with Pirelli because it pays so much money to buy trackside advertising. The figure is said to be $40m (£27m) a year.