F1 drivers launch survey to canvas fans' views on state of sport

By Andrew Benson
Chief F1 writer in Monaco
Last updated on .From the section Formula 1
Monaco Grand Prix
Venue:
Circuit de Monaco-Monte Carlo
Dates:
21-24 May
Live text and radio commentary via the BBC Sport website and app, plus qualifying and race highlights on BBC One.
Full coverage details here.
Formula 1 drivers have launched a fan survey that they hope might help shape the future of the sport.
The study, which will last two weeks and has been organised by the Grand Prix Drivers' Association, will ask a range of questions about people's attitudes to F1.
GPDA chairman Alexander Wurz said: "We want to know what the fans think."
McLaren's Jenson Button, a GPDA director, said the fans' views were "important".
Button said he hoped they would be fed into discussions about the future of the sport - last week, the strategy group of leading teams and governing bodies proposed a series of changes for the 2016 and 2017 seasons.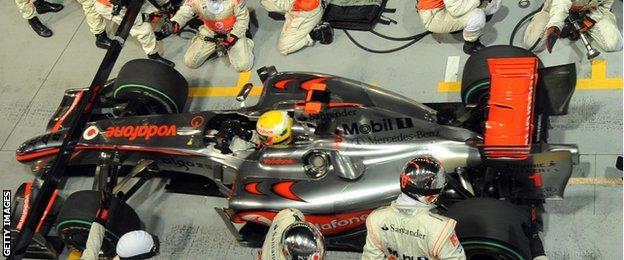 Button said: "We love the sport as drivers and as fans as well. Before I became an F1 driver I was a massive fan of the sport as well, from the age of eight.
"But when you're involved in the sport and you follow it for so many years sometimes you can lose track of where the sport should go.
"So I think it's great to have fans' opinions and hopefully they feel a part of it a bit more and I can't wait to see what they say.
"There are some great ideas going around anyway for the future of the sport, for 2017, and hopefully they agree on those ideas. The more people you have commenting the better ideas you get."
Wurz said the results would be compiled by an analytics specialist and passed on to F1 commercial boss Bernie Ecclestone.
"Bernie said a one-liner when we asked if he wanted to know about it, he said: 'Yeah, I'm your partner and I'm really interested,' said Wurz, who now competes in endurance racing after a 10-year F1 career in which he competed for Benetton, McLaren and Williams.
"There is no sign that we think the sport is in crisis or whatever. We just want to support the sport and future decisions, to understand what is happening.
"There is no political agenda other than we really want to help our sport."