Formula 1 gossip: Vettel, Hamilton, Alonso & Sainz
Last updated on .From the section Formula 1
Saturday, 6 June
Ferrari driver Sebastian Vettel says he is not concerned that Mark Webber is preparing to "tell all" in his forthcoming autobiography, Aussie Grit, despite reports that they often clashed as Red Bull team-mates. (Grandprix.com)
Drivers' champion Lewis Hamilton posted an image of a goat wearing sunglasses in response to critics who have targeted the Mercedes driver and his team for the disastrous pit stop that cost him victory at the Monaco Grand Prix. He tweeted: "Current mood. Wearing my #HaterBlockers & #BlockinOutTheHaters #TeamLH #PositiveVibesOnly!!!"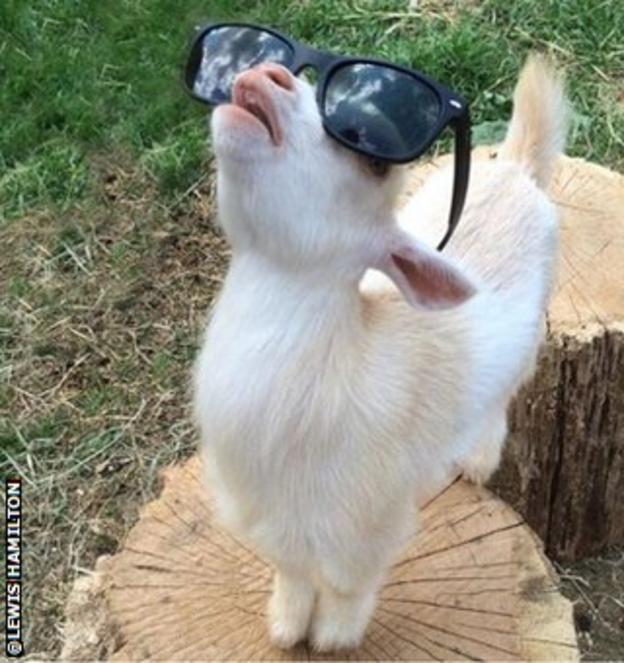 The European Commission could be asked to investigate Formula 1 by some of the smaller teams who are furious with what they believe to be unfair income distribution and a lack of representation in the sport's Strategy Group. (Financial Times - subscription required)
McLaren's Fernando Alonso believes the complexity of driving a modern F1 car is similar to being an aeroplane pilot where the emphasis is on driving at an optimum level rather than racing hard. (ESPN)
Carlos Sainz says he feels his performances are being overlooked by the focus on his Toro Rosso team-mate, 17-year-old Max Verstappen. Spaniard Sainz has taken nine points from the first six races, the best ever by any Toro Rosso driver at this stage of the season. (F1i.com)
Friday, 5 June
Ferrari driver Sebastian Vettel has responded to criticism from Bernie Ecclestone that he is "not doing much for F1" by claiming that the sport's chief executive should lower ticket prices to make the sport more appealing to spectators. (inautonews)
Lewis Hamilton tweeted a picture of himself wearing an Atlanta Braves baseball jersey signed by legendary player Hank Aaron.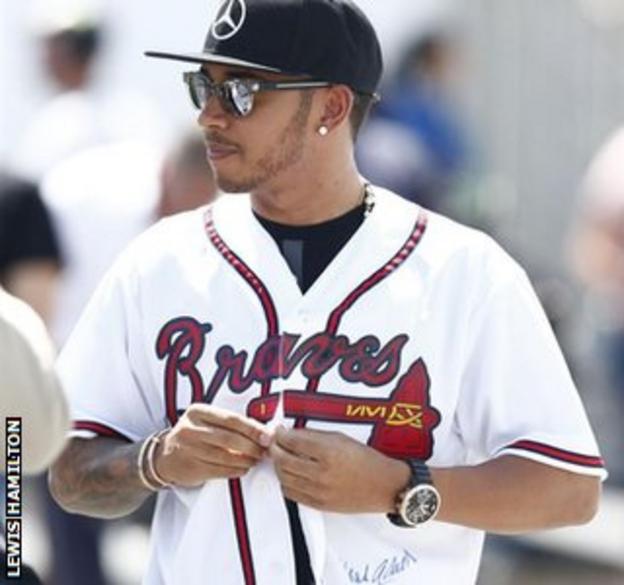 Max Verstappen has told Williams' Felipe Massa to look at his own part in a coming together with Sergio Perez at last year's Canadian Grand Prix after the Brazilian criticised the 17-year-old Toro Rosso driver for crashing into the back of Romain Grosjean's Lotus in Monaco. (Sky Sports)
Mercedes driver Nico Rosberg drove to the Circuit Gilles Villeneuve on Thursday for this weekend's Canadian Grand Prix in a classic Mercedes 170 S.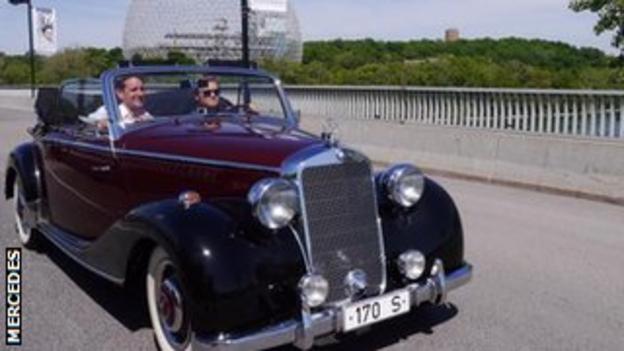 Manchester United striker Javier Hernandez, who spent last season loan at Real Madrid, visited the Manor garage and posed for a picture with Roberto Mehri.
McLaren's Fernando Alonso admits he will soon pay the price for his car's struggles with reliability by facing penalties for exceeding the allocated use of components.(Crash.net)
Kimi Raikkonen says a failure to get his tyres working properly is the reason for the Ferrari driver's poor results in qualifying this year. (autosport.com)
Thursday, 4 June
Fabio Leimer, the 2013 GP2 champion, will be a reserve driver for Manor for the remainder of the 2015 season. The Swiss, 26, will take part in some Friday practice sessions. (Formula1.com)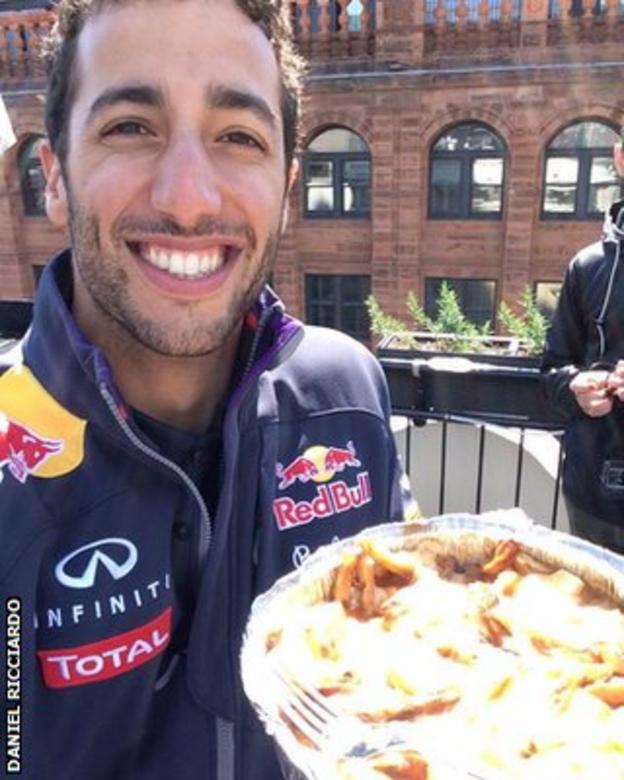 Formula 1 teams are expected to decide this weekend on whether to pursue the idea of reviving refuelling for 2017. (motorsport.com)
Red Bull's Daniel Ricciardo has been fuelling up ahead of Sunday's Canadian Grand Prix in Montreal by trying the local Quebec dish poutine - which features fries, cheese and gravy. He tweeted: "Breakfast of champions #montreal #poutine #athlete. Don't worry @redbullracing I didn't eat it all."
Lotus driver Pastor Maldonado says "technical" problems are to blame for his poor season so far. The Venezuelan is yet to score a point. (grandprix.com)
Canada's 1997 world champion Jacques Villeneuve believes "the best thing that could happen to F1 is a tyre war". Bridgestone, Goodyear and, later, Michelin provided competing tyres during Villeneuve's F1 career and he says "we got amazing tyres because of that". (Autosport)
Nico Rosberg has been in the Mercedes factory, looking at how an F1 car is built from scratch. He tweeted: "Incredible my F1 car starts off as a sheet of carbon paper and gets baked in the giant oven."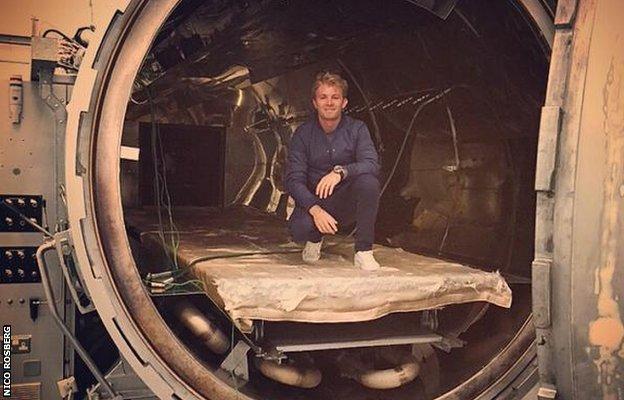 Russian Grand Prix promoter Sergey Vorobyev says they have learned from their mistakes in hosting the country's first F1 race last year and promises a better experience for fans in 2015. (Autosport)
Wednesday, 3 June
Lewis Hamilton is looking forward to the chance to bounce back from his Monaco disappointment at Sunday's Canadian Grand Prix in Montreal.(Toronto Sun)
The Williams Formula 1 team believes its low-risk strategy is paying off, with performance chief Rob Smedley rejecting criticism of "boring" tactics.(Autosport)
Former Toro Rosso driver Sebastien Bourdais claims "F1 has ruined every track" and criticises "vanilla" circuits.(Detroit Free Press)
F1 boss Bernie Ecclestone believes it is time the Strategy Group was axed and for the FIA and Formula 1 Management to again take the lead. (Autosport)
French Lotus driver Romain Grosjean tweeted his support to compatriot Jo-Wilfried Tsonga as he progressed into the semi-finals at Roland Garros.
F1 has been more lucrative than the Fifa World Cup in the past 15 years, according to F1 business journalist Christian Sylt, writing for Forbes. (Forbes)
Tuesday, 2 June
Renault has opened discussions with Formula 1 chief Bernie Ecclestone over its future in the sport, according to motorsport managing director Cyril Abiteboul, but has ruled out making an early exit.(Autosport)
Fernando Alonso believes McLaren-Honda must focus on reliability before trying to improve performance, as the double world champion seeks to enjoy "a trouble-free" race in Sunday's Canadian Grand Prix. (f1i.com)
Ferrari and Honda will both use engine tokens ahead of this weekend's race in Montreal, the first manufacturers to take advantage of in-season development. (adamcooperf1.com)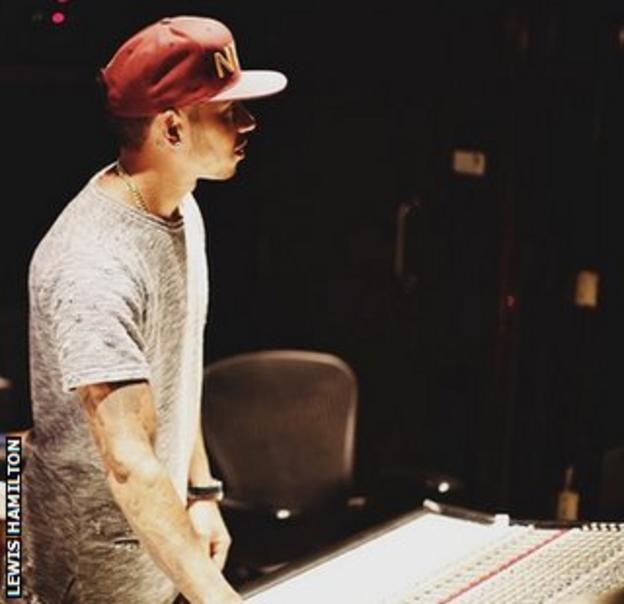 Red Bull's Daniel Ricciardo says he is in love with Montreal's Circuit Gilles Villeneuve, where he enjoyed his maiden F1 victory last year. (The Age)
Bernie Ecclestone cannot bring himself to visit seven-time world champion Michael Schumacher as he continues his recovery from serious head injuries after his skiing accident in late 2013. (Fox Sports)
McLaren boss Ron Dennis has called on Danish businesses to get behind test driver Kevin Magnussen and make him the country's F1 "hero".(Autosport)
The Canadian Grand Prix is partly for sale. Promoter Francois Dumontier, with a new 10-year race contract with Bernie Ecclestone signed, is having talks with potential investors regarding his company Octane Racing Group. (La Presse - in French)
World champion Lewis Hamilton has spent some time in the recording studio as he looks to put the disappointment of the Monaco Grand Prix behind him. He said on Instagram: "Creativity involves breaking out of established patterns in order to look at things a different way."
Monday, 1 June
Former FIA president Max Mosley has hit out at the salaries F1 drivers earn, calling them "absurd". It comes just weeks after Lewis Hamilton signed a new multi-million pound contact with Mercedes. (planetF1.com)
Sauber chief Monisha Kalternborn has admitted she feared going to prison during the dispute with Dutch driver Giedo van der Garde. (grandprix.com)
Toro Rosso driver Carlos Sainz Jr has described the mental challenge of Formula 1 as "horrible" and rejects claims the sport is easier than a decade ago. (autosport)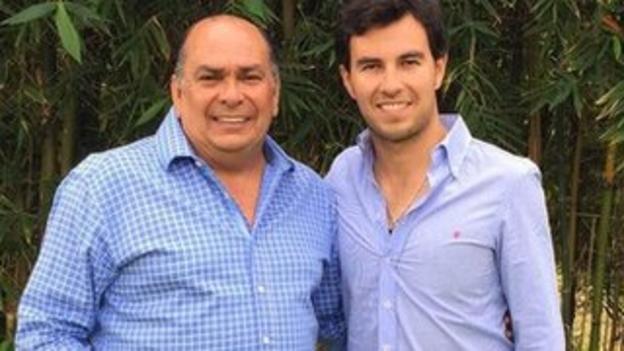 Force India driver Sergio Perez was in a loving mood on Twitter saying: "Thank you Dad for being my friend, my support and my example. With my full support! I love you."
Lotus driver Romain Grosjean says he is determined not to be Formula 1's "nearly man" after podium finishes in 2013, followed by a struggle for points in 2014. (ESPN F1)