Jenson Button: Max Verstappen should be 'careful' after crash

By Andrew Benson
Chief F1 writer in Montreal
Last updated on .From the section Formula 1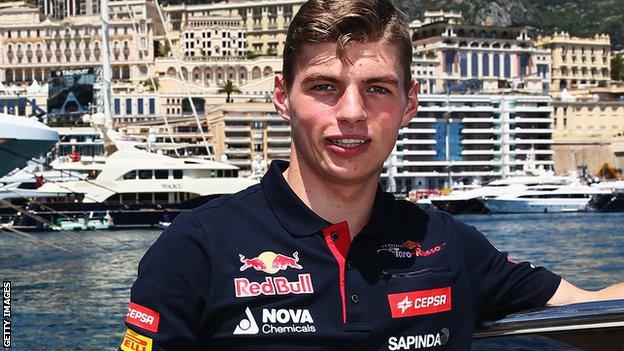 Canadian Grand Prix
Venue:
Circuit Gilles Villeneuve
Dates:
5-7 June
Live TV, text and radio commentary via the BBC TV, BBC Sport website and app.
Full coverage details here.
Max Verstappen is under fire from fellow drivers for his behaviour during and after his Monaco Grand Prix crash.
Grosjean said he was "disappointed" the Dutchman had not apologised.
Briton Jenson Button said Verstappen should be careful with what he says, after wrongly accusing Grosjean of deliberately braking early.
McLaren driver Button, the 2009 world champion, said: "He's obviously inexperienced, it's easy to go and jump on the bandwagon with that.
"The thing is, you've got to be very careful with what you do say in the press.
"To point the finger at someone and say that they brake-tested you, that's serious. I don't think that happens in motorsport these days, we're all grown-ups and we don't do things like that in Formula 1."
Lotus have refuted Verstappen's accusation that Grosjean gave the Dutchman a 'brake-test', saying the data from the Frenchman's car proves that on the lap of the accident Grosjean actually braked five metres later than on the previous lap.
The stewards accepted this evidence, which was the basis for his penalty.
Grosjean praised the impression Verstappen had made in the first six races of his career, but said he needed to accept he had made an error.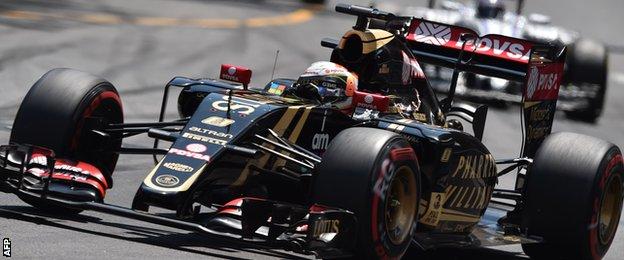 Grosjean said: "Max is really, really talented and what he has been doing is quite impressive, but he made a mistake. I find it disappointing that he doesn't learn from it."
Williams driver Felipe Massa, a veteran of 216 grands prix and an 11-time winner, said after Monaco that Verstappen's driving was "dangerous" and added in Montreal on Thursday that he deserved his penalty.
He added: "When you're in your first year, 17 years old and if you do something like that and you're not penalised, that's completely wrong.
"The FIA (governing body) needs to be strong in a proper way, which is what they did. We need to follow the rules. I said what he did was wrong."
Verstappen said: "Everyone can have his opinion. But I looked at my data and I didn't brake any later. On the lap I crashed, it was exactly the same as the lap before.
"I didn't brake any later. If I had, then I could have said 'yeah, I made a mistake and crashed into him' but I didn't."
Verstappen raised the stakes in the argument with Massa in a news conference they attended together by bringing up an accident from last year's Canadian Grand Prix, in which Massa rammed Sergio Perez's Force India from the back on the last lap.
Verstappen said: "Maybe you should review the race from last year and see what happened there."
Stewards cleared Massa of any wrongdoing in the incident and penalised Perez for changing his line in the braking zone, which is not permitted.
Massa responded: "It was a little different, no? I was on the side and he [Perez] moved the car under braking.
"I don't think you should move the car under braking."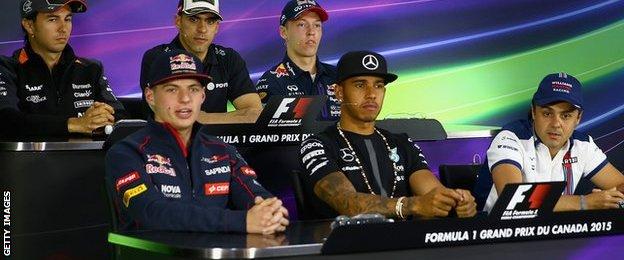 Verstappen added: "What happened will not change me as a racing driver.
"I will keep fighting, especially when you want to fight for the points, I will still go for it. I will not change my driving style.
"I was attacking. Maybe I would have turned a bit earlier to the right, tried to avoid it a bit more, maybe tried to do it on another lap.
"But there are not so many things I would have to do differently up until then."