Canadian GP: Refuelling not good for F1, say teams

By Andrew Benson
Chief F1 writer in Montreal
Last updated on .From the section Formula 1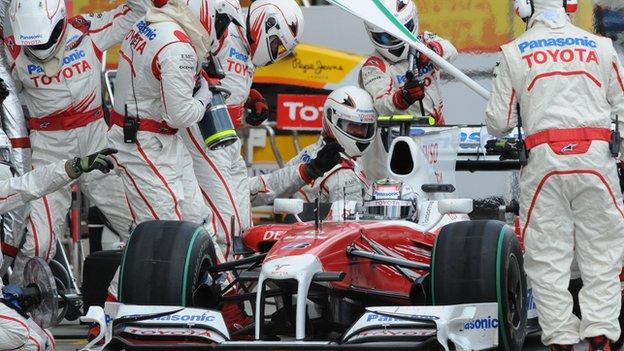 Canadian Grand Prix
Venue: Circuit Gilles Villeneuve Dates: 5-7 June
Live TV, text and radio commentary via the BBC TV, BBC Sport website and app.
Full coverage details here.
F1 bosses are to be advised that their proposal to reintroduce refuelling will have a negative effect on the sport.
The teams were asked by a rule-making strategy group to study how the return of refuelling would impact on racing.
Race director Charlie Whiting and teams concluded at a meeting on Thursday that it would dramatically reduce the number of on-track overtaking moves.
Whiting will report back to the strategy group, which is expected to drop the plan.
From 2010, teams were no longer able to refuel during pit-stops and began races with enough fuel to last the entire duration.
Teams analysed historical overtaking statistics which showed that the seasons during the refuelling era of 1994-2009 had fewer on-track overtaking moves than any other year since 1980.
Teams' strategists also proved that the strategy group's idea to speed up refuelling so it could be completed within the time taken to change tyres - between two and three seconds - would reduce the possibility of the sort of divergent race strategies that could promote place changes.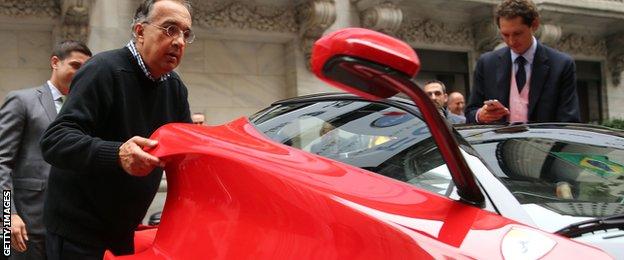 The idea was backed mainly by two of F1's senior figures - Donald MacKenzie, the boss of the main shareholder of the commercial rights CVC Capital Partners, and Ferrari president Sergio Marchionne.
The strategy group compromises governing body the FIA, the commercial rights holder, normally represented by Bernie Ecclestone, and the six leading teams - permanent members Mercedes, Ferrari, Red Bull, McLaren and Williams and the best-placed other team from the previous year's championship, which this year is Force India.
Meanwhile, teams also discussed plans to free up tyre choices in 2016 to introduce more variability into the racing.
A number of proposals were tabled and teams are leaning towards the idea of giving each competitor a fixed number of 'wild-card' races in which they could choose different tyres from those allocated by supplier Pirelli.
The strategy group had proposed that teams have free choice of tyres but Pirelli has resisted the idea because of concerns about safety and its public image.
No firm decision has been made and teams will reconvene to discuss it further at a later date.
The sport is pressing ahead with plans to make the cars faster for 2017 by making them wider, introducing bigger tyres and front and rear wings and increasing downforce.