Canadian Grand Prix: 'Lift and coast' - is fuel-saving killing F1?
By Alan Jewell & Jamie Strickland
BBC Sport
Last updated on .From the section Formula 1
"If I knew who my local MP was, I'd write to him about all this lifting and coasting. We need to sort this out."
BBC F1 co-commentator David Coulthard was far from alone in his exasperation at the instruction to eventual winner Lewis Hamilton during the Canadian Grand Prix to save fuel.
Let's be honest, "lift and coast" does not exactly set the adrenaline flowing.
We never hear the phrase "drive the wheels off it" over the team radio, do we?
The reality is that F1 in 2015 is becoming synonymous with racing drivers - for that is what they are supposed to be - having to focus on conserving petrol by driving cautiously.
Many of you feel that the sport has lost sight of what it is supposed to be about.



What is 'lift and coast'?
The instruction, and tactic, is nothing new but has become much more prevalent since rules were introduced at the start of the 2014 season limiting cars to 100kg of fuel during races and a maximum fuel-flow rate of 100kg per hour.
In his BBC Sport column in March last year, Hamilton explained what it means:
"You save most fuel by lifting and coasting in the heavy braking zones at the end of long straights into slow corners.
"When you're driving absolutely flat out, such as on a qualifying lap, you would brake at, say, 80m from the corner, come straight off the throttle and get on the brakes, almost instantly together.
"But on a fuel-saving lap in the race you'll lift at, say, 200m, and coast to the braking zone."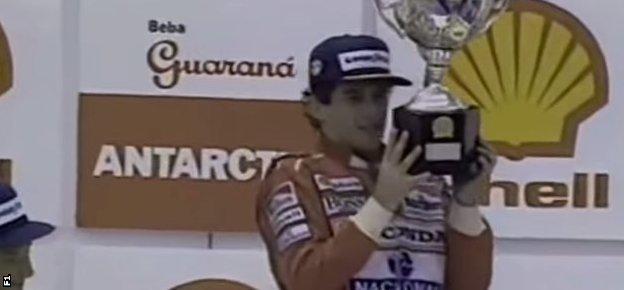 What used to happen?
Drivers have always had to save fuel, but perhaps not to the extent that we are witnessing (with the benefit of listening to team radio) at the moment.
As a result of driving within themselves by managing fuel and the sensitive Pirelli tyres, they are spending relatively little time going flat-out.
Controlling an F1 car is still incredibly difficult. But arguably it is not as difficult as it should be.
Think of Ayrton Senna winning the Brazilian Grand Prix in 1991 and being too physically and emotionally spent to actually get out of his McLaren. Or Nigel Mansell collapsing as he tried to push his Lotus over the line at an oppressively hot Dallas in 1984.
These are not scenes we are likely to witness at the moment.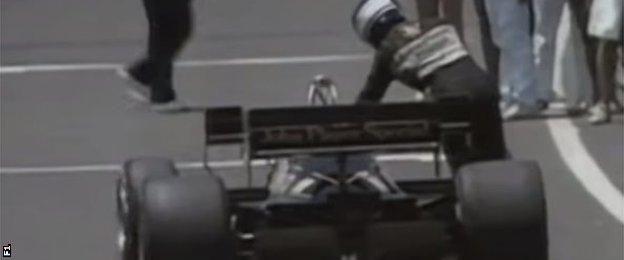 Mansell himself was not impressed by hearing the "lift and coast" instruction while watching the Montreal race. On Twitter he suggested using his approach at the 1987 British Grand Prix when he ignored readings that showed he had minus fuel to steal an unforgettable race win from team-mate Nelson Piquet.

'Not the message F1 should be putting across'
It's not just the fans who are becoming fed up with "lift and coast". Drivers and team bosses are also unimpressed.
Double world champion Fernando Alonso has said it is 10 years since he was challenged "physically and mentally" in F1.
"You have to control everything in the best and most efficient way, that's your challenge. It is probably like an aeroplane pilot - they just have to control that everything is working fine," the Spaniard said.
"It's now difficult to push the limit because if you push at the limit something will go into a less efficient mode and that will affect the total lap-time. You just need to make sure everything is at 100%, but not yourself."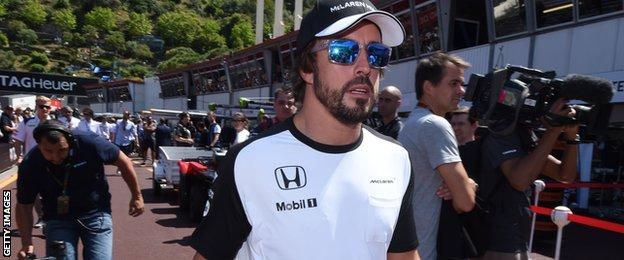 Red Bull's team boss Christian Horner says it is "not good for F1", adding: "It should be a sprint race and lift and coast doesn't belong in a sprint race. It is not the message F1 should be putting across.
"Shorten the race by five laps or whatever it is, either a bit more fuel or a bit less distance but it needs to be a flat-out sprint race, start to finish."
Is refuelling the answer?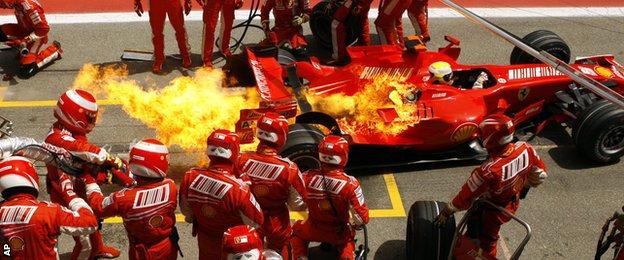 Hamilton would appear keen on the proposed return of refuelling, telling BBC Sport after the Canadian race that it was "definitely" frustrating to have to lift and coast.
"If you had fuel stops - like they are hopefully going to do - you could push the whole race," the world champion said.
Ferrari president Sergio Marchionne says he wants to bring refuelling back to F1 from 2017, but most other teams oppose the idea, which was originally proposed at a meeting of the rule-making strategy group last month.
The teams have investigated the effects of refuelling returning and say it would increase costs and lessen overtaking.
'I'd like to race and then I concentrate on the fuel'
Alonso lost his temper during the Canadian race when he was asked repeatedly by his engineer to save fuel while fighting to hold on to his position against faster cars with more powerful engines.
He replied: "I don't want. I don't want. Already I have big problems now. Driving with this and looking like amateurs. So I'd like to race and then I concentrate on the fuel."
Afterwards, he explained: "When you are surrounded by cars trying to overtake you and you are in the middle of battles, fuel is a low priority in that moment and you will have time later on in the race to save fuel."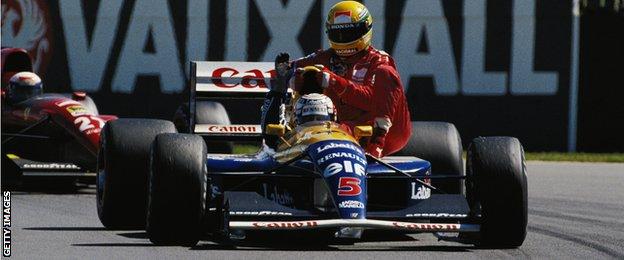 Advances in telemetry ensure teams have a much more accurate understanding of fuel usage than in the 1980s when there was an element of guesswork involved, and when cars parked up by the side of the road, with empty tanks, were a common sight.
Fuel-saving will always be a priority in F1. But perhaps it is dictating how races unfold too much.
'The fans might not like it, but...'
"However much the fans might not like it, the reality is that fuel-saving has always been a part of Formula 1, and always will be," says BBC Sport's Andrew Benson. "And that has very little to do with the fact that the current regulations include a fuel restriction.
"It will always be quicker to start a car with less fuel and ask the driver to fuel-save at some point than to fill it with enough fuel to drive flat out to the end. That's because of the extra weight of the fuel.
"It matters not a jot what the engine rules are, how much fuel the teams are allowed, or how long the races are. That is just engineering reality."