Austrian GP: Maurizio Arrivabene falls foul of Green Cross Code
Last updated on .From the section Formula 1
Austrian Grand Prix
Venue:
Spielberg
Dates:
19-21 June
Live text and radio commentary via BBC TV, radio and the BBC Sport website and app, plus extended highlights on BBC television.
Full coverage details here
.
Ferrari team boss Maurizio Arrivabene doesn't do uncool as a rule, but even he could not avoid looking a little foolish after ambling into the path of an oncoming Formula 1 car during first practice in Austria.
The silver-haired Italian obviously had other things on his mind - the car of Sebastian Vettel was in pieces in the garage at the time - as he hopped down from the Scuderia pit wall, looked left up towards the pit exit but not right towards the entry.
Which was a bit of an oversight to say the least.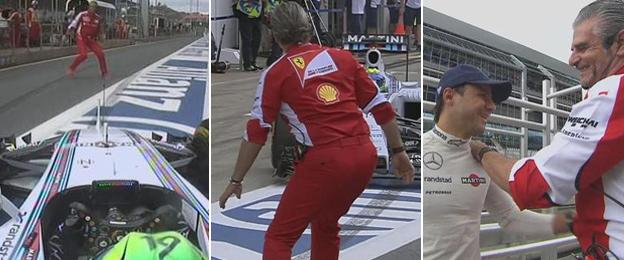 As Arrivabene stepped down, the Williams of Felipe Massa came steaming out of his pit box. The two were on a collision course before both slung out the anchors.
Modern F1 brakes being what they are, the Williams - and a bemused Massa - came to a near instant halt, while the Italian stallion rapidly gathered his hooves under him and skittered backwards out of harm's way.
A glance was shared between the two men, Arrivabene's appearing to say: "Yeah, that was pretty dumb. Sorry mate."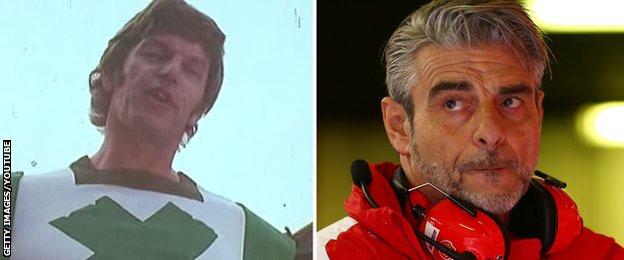 The 58-year-old was at least able to claw back some of his trademark cool as he proffered a Fonzie-like thumbs up to Massa as the Brazilian got back on the gas.
Once back in the pits, Massa and Arrivabene could afford to share a joke about their near-miss.
Although it's fair to assume the Ferrari chief will be getting a reminder from the powers-that-be - should he need one after a scare like that - to take extra care in one of the most dangerous environments in sport.