Formula 1 gossip: Raikkonen, Manor Marussia, Hamilton
Last updated on .From the section Formula 1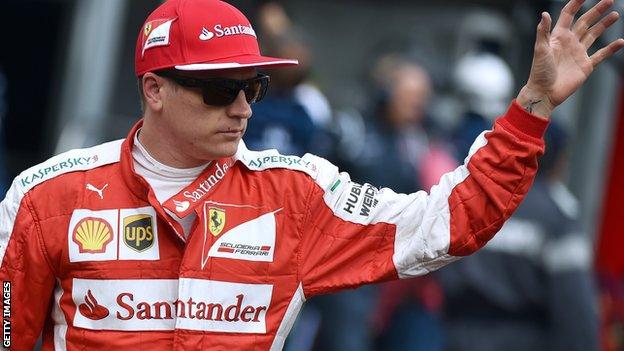 Saturday, 27 June
The future of Kimi Raikkonen at Ferrari is "in his own hands", according to team principal Maurizio Arrivabene. (La Repubblica, via Fox Sport)
Former Formula 1 racing driver Derek Warwick says it is "bizarre" that Lewis Hamilton asked to be excused from testing in Austria, as it gave Mercedes team-mate and title rival Nico Rosberg an advantage. (Sky Sports)
Mayor of London Boris Johnson believes England's capital city could one day host Formula 1. (Guardian)
Manor Marussia will introduce its first upgrade in almost 16 months at the British Grand Prix next weekend. (F1i.com)
The FIA have said Mercedes and Ferrari are not running trick oil systems on their cars, following analysis of samples taken during the Canadian Grand Prix earlier this month. (Autosport)
McLaren tweeted a happy birthday message to Rosberg, who turned 30 on Saturday.

Friday, 26 June
Valtteri Bottas is not ruling out staying with Williams in 2016, despite interest from Ferrari. (PaddockTalk)
Lotus will not be handing a race seat to third driver Jolyon Palmer next season. (F1i.com)
Former GP2 champion Fabio Leimer says he may compete in some Formula 1 races with Manor Marussia towards the end of the 2015 campaign. (GPUpdate.net)
Thursday, 25 June
Nico Rosberg joked that he did the hard work for Mercedes team-mate Lewis Hamilton as he set the fastest time on the final day of post-Austrian Grand Prix testing. (Autosport)
Valtteri Bottas says the handful of "weird" upgrades that Williams have trialled at the post-race test in Austria are aimed primarily at gathering data. (Formula1.com)
Azerbaijan's sport minister says the country is keen to see its own team on the Formula 1 grid, as they prepare to host their first grand prix next year. (pitpass)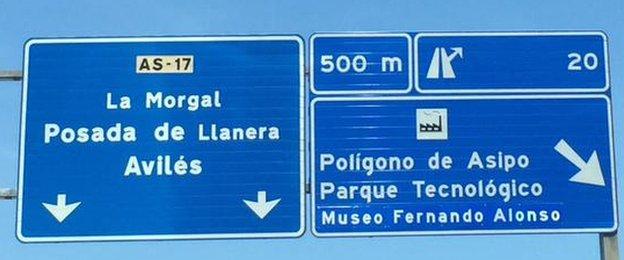 McLaren's Fernando Alonso is getting ready for the official opening of his own museum on Friday in Asturias, the region in north-west Spain where he was born.
There is no rest between races for Red Bull's Daniel Ricciardo, who tweeted:"Good day testing in Austria. Off to Mexico for a show run this weekend then to the UK for Silverstone. Busy? Just a normal week ☺️ #airmiles"
Former McLaren team principal Martin Whitmarsh says he is saddened by the current state of F1 and fears it may "crash and burn" before eventually recovering. (Reuters)
Local residents are unhappy at proposals to stage an F1 race on the streets of Cape Town, South Africa. (Cape Argus)
Wednesday, 24 June
Ferrari have made an offer to sign Williams driver Valtteri Bottas but would have to pay the 15m Euros release clause for the 25-year-old Finn. (Bild - in German)
Just days after his spectacular crash with Kimi Raikkonen at the Austrian Grand Prix which led to his fourth-straight retirement this season, Fernando Alonso has tweeted a selfie of him back in the cockpit of his McLaren. It seems the Spaniard is remaining upbeat despite the team's form. He wrote " #OneTeam #happy."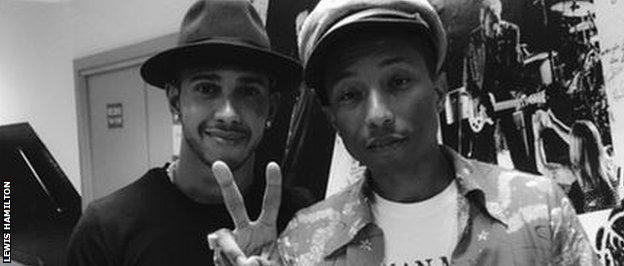 Lewis Hamilton seemed a little star-struck when he met American singer-songwriter and producer Pharrell Williams at his concert in Monaco. The double world champion posted a picture of the pair on Instagram.
Sauber driver Marcus Ericsson has tweeted a picture of him driving F1 Swedish great Ronnie Peterson's old car at Mugello in Italy. Peterson, who was a two-time championship runner-up, died aged 34 following a crash at the 1978 Italian Grand Prix.
Tuesday, 23 June
Rain in Austria delayed the start of the two-day F1 test in Spielberg, as the Williams team tweeted: "Austrian mountains - gone. Summer sunshine - gone. But we are still in Austria and it's time for testing."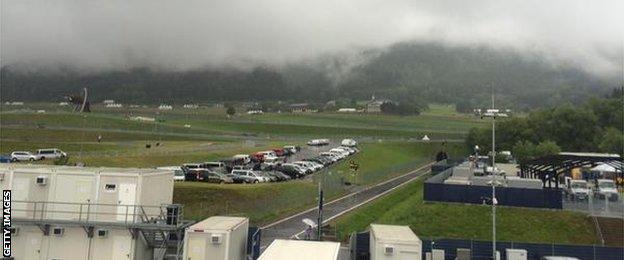 German touring car champion Marco Wittmann and GP3 racer Antonio Fuoco will get their first taste of F1 cars this week, driving for Toro Rosso and Ferrari respectively in the two-day test in Spielberg that starts on Tuesday. (Formula1.com)
Ferrari team principal Maurizio Arrivabene says it is too early to decide if Kimi Raikkonen will stay with the team in Formula 1 for 2016.(Autosport)
Red Bull's Daniel Ricciardo is expecting better results in the upcoming races, after finishing 10th at the Austrian Grand Prix. (motorsport.com)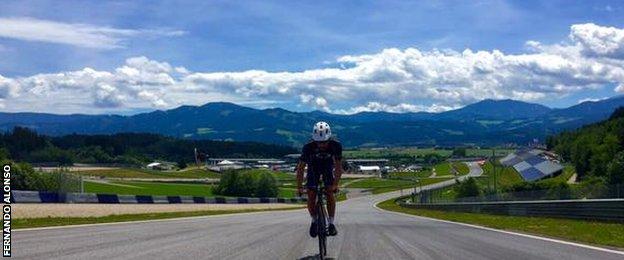 McLaren's Fernando Alonso managed to complete more of the Red Bull Ring circuit on two wheels on Monday than he did after crashing out on the first lap of Sunday's race.
Monday, 22 June
Red Bull's Christian Horner has spoken out after Ferrari president Sergio Marchionne offered to supply his team with engines. Horner said: "We still want to win, but you can't win a horse race with a Shetland pony."(Grand Prix Times)
Ferrari blamed a stiff wheelnut for robbing Sebastian Vettel of a podium place at the Austrian Grand Prix on Sunday. (Reuters)
McLaren are considering changing their Formula 1 testing plans for this week following Fernando Alonso's crash in the Austrian Grand Prix. (Motorsport.com)
However, Spaniard Alonso has insisted "the crisis is over" at McLaren-Honda, despite his crash and Jenson Button's retirement in Austria. (F1 Today)
Meanwhile, Alonso's team-mate Button has said he is focused on keeping spirits high in their team. (F1i.com)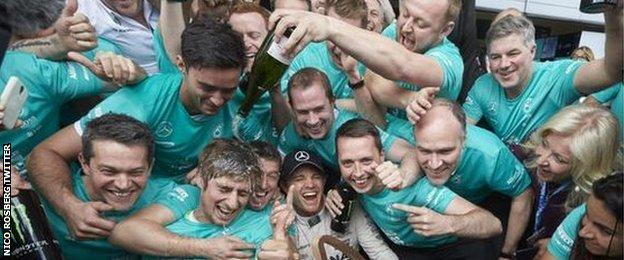 Lotus driver Pastor Maldonado says Toro Rosso rival Max Verstappen was not "respecting the rules" in their battle for seventh place in Austria. (Autosport)
Mercedes boss Toto Wolff is convinced the title battle between his two drivers, Lewis Hamilton and Nico Rosberg, will go down to the final race.(ESPN)
Rosberg tweeted a picture of his champagne-filled celebrations on Sunday after his Austrian Grand Prix win, saying "thanks boys. Fun celebration".
Meanwhile, Hamilton praised Rosberg for his win on Sunday, saying on Twitter it was a "race well driven"