Mercedes 'dummy' pit stop: Teams warned move is against rules

By Andrew Benson
Chief F1 writer
Last updated on .From the section Formula 1
Formula 1 teams are to be warned they face penalties if they repeat the "dummy" pit stop used by Mercedes during the British Grand Prix.
Mercedes sent their crew out into the pit lane early on at the Silverstone race to try to fool Williams, who were leading, into making a pit stop.
But teams are to be reminded the practice is against the rules and they could face sanctions in future. Charlie Whiting, the F1 race director for governing body the FIA, said he had "no intention of giving them chances".
He added: "Going into the pit lane like this, ie for no valid reason, is not allowed but the difficulty would be proving it was a clear breach.
"I will talk to all the teams - at the next race in Hungary - about this and warn them that we will want to see and hear evidence that they were actually intending to stop."
It is not clear what punishments could be meted out, but it would be likely to be some form of time penalty during the race.
Mercedes F1 boss Toto Wolff admitted after the 5 July race that sending the mechanics into the pit lane on lap 14 was a deliberate attempt to trick Williams into pitting either Felipe Massa or Valtteri Bottas, who were running one-two at the time ahead of the Mercedes pair of Lewis Hamilton and Nico Rosberg.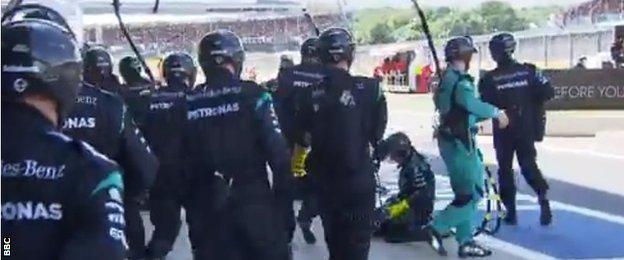 "We thought if the race stayed dry they wouldn't make the tyres last. It was a bit of a dummy call and it was fun to do," Wolff said.
He said he had received a message saying that Williams had rumbled the ploy.
Wolff added: "I got a text message: 'Are you guys trying to bluff us, or what?'"
Asked who sent him the message, he said it was "my wife", Susie Wolff, the Williams test driver. He then joked: "I'm having an Indian alone tonight."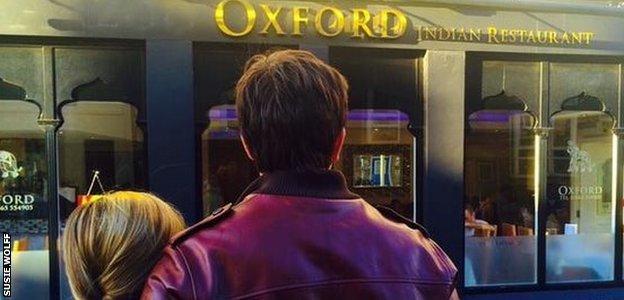 The regulations say: "Team personnel are only allowed in the pit lane immediately before they are required to work on a car and must withdraw as soon as the work is complete."
Mercedes were not called to account for their actions, Whiting said, because it was difficult to know whether the team had deliberately conducted a "dummy" stop.
It is understood that Mercedes' radio transmissions at the time would suggest there was a genuine intention to pit. However, Wolff's post-race remarks gave the game away.
Whiting said: "At the time, what Mercedes did was OK as no-one knew that they were not actually going to stop. In fact we still don't really know.
"However, in view of the fact that they were alleged to have said that it was a 'dummy' stop, they may have put their foot in it rather."