Formula 1: Cracks appearing between Honda and McLaren

By Allan McNish
BBC F1 analyst
Last updated on .From the section Formula 1
Fernando Alonso scored his first point for McLaren-Honda at the British Grand Prix. That one sentence sums up just what a dire situation that team are in at the moment.
It has taken nine races for a man many regard as the best driver in the world, in a team that has the target of winning championships, powered by an engine produced by one of the world's leading car companies, to score a single point.
It became obvious at Silverstone that cracks are appearing in the relationship between McLaren and Honda - just seven months into a 10-year contract.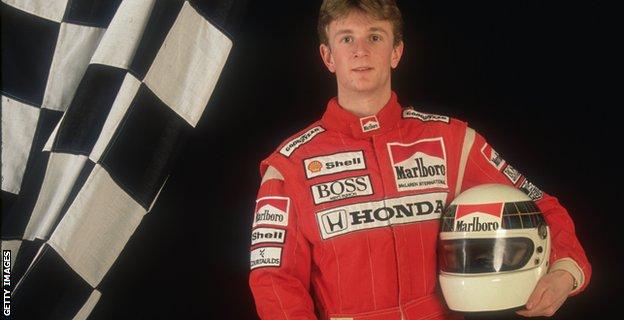 When the partnership was announced, McLaren chairman Ron Dennis talked of repeating the domination of the last McLaren-Honda era in the late 1980s and early 1990s.
But this Honda is not the same as that Honda.
On and off track there is more competition now. Back in 1988, when McLaren-Honda won 15 of the 16 races, only Ferrari had a turbo engine, but it wasn't as good as Honda's and Ferrari's drivers were not as good as Ayrton Senna and Alain Prost.
In the road car marketplace, Honda has been overtaken by Nissan and is now the third-biggest Japanese manufacturer, not the second.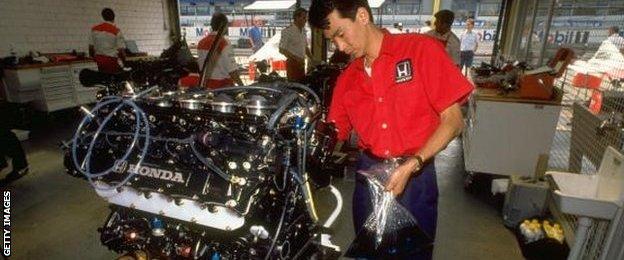 Back then, Honda used their racing programme to filter through engineers so they gained experience. It was very much an engineering-led company. Now, its ethos seems to have shifted.
If you look across motorsport, Honda is struggling everywhere except the British Touring Car Championship. Honda does not seem to be the same company with the same racing spirit it had in the past.
Honda only started developing this F1 engine just over two years ago. Mercedes worked on its turbo hybrid F1 engine for four years before the rules changed in 2014. That lack of preparation by Honda is showing.
It is quite clear to everyone in F1 that the Honda engine is responsible for the vast majority of McLaren's performance shortfall to Mercedes.
I suspect Honda realise that, too - if they do not, they're blind - but there is not a lot of evidence so far that they know how to fix it.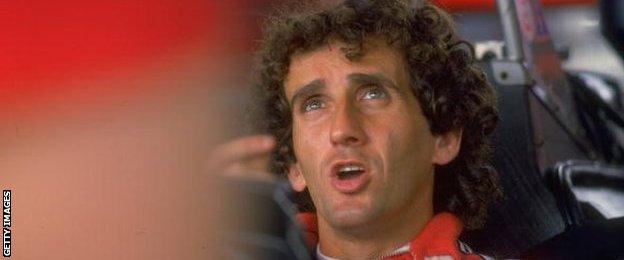 Communication breakdown
I was McLaren-Honda's test driver back in the early 1990s when Senna and Berger were race drivers, and I learned a lot back then about the sort of difficulties European and Japanese companies can have when they work together. In Japan, I did all of the development of the Honda V12 engine that raced in F1 in 1992.
When the Japanese say, "yes, we understand", it doesn't necessarily mean what we would take it to mean. It means they understand the words coming out of your mouth. But it doesn't necessarily mean they agree, or that they know what to do about it.
I'll give you an example. Back in 1991, McLaren were developing two gearboxes as a response to Ferrari, who had introduced the first semi-automatic gearbox in 1989.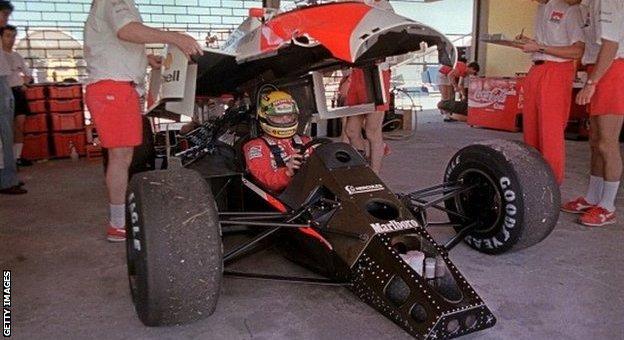 There was a McLaren semi-automatic one, and a fully automatic box that Honda were working on.
The idea behind the Honda one was that you left the pits and it did everything for you thereafter. Except it didn't work.
We did a three-day test at Suzuka and I think I went past the pits once because it was jumping up and down doing whatever it wanted.
After the test, Honda said: "Can we take this to Budapest and race it?" I said: "Well, you can take it to Budapest, but you ain't gonna be racing it."
It was intended as a sort of dismissive, throwaway, 'you cannot be serious' kind of remark. But they took it at face value - yes, you can take it to a race.
That caused lots of problems internally. But the gearbox never saw the light of day.
In that context, it's very interesting to see that Indy Lall, who was the test team manager closely working with Honda back in their first period with McLaren, is back on the scene after many years out of F1, as an old hand with an understanding of the problems.
McLaren were 2.9 seconds off pole at Silverstone. At least two seconds of that - and probably even more - is the engine.
In F1, that is a lifetime. It is going to be a long, hard road ahead.
Not only does Honda have to make a huge step forward - probably a whole new engine, looking at where this one is - but at the same time the competition is marching on. And it is hard to see how they can ever catch up.
Allan McNish was talking to BBC Sport's Andrew Benson.