Formula 1 gossip: Hamilton, Grosjean, Verstappen, Button
Last updated on .From the section Formula 1
Sunday, 16 August
Toro Rosso's young drivers Max Verstappen and Carlos Sainz Jr have have proven their critics wrong, according to the team's technical director James Key. (Autosport)
Lotus driver Romain Grosjean believes the Spa-Francorchamps circuit could play to the strengths of his car in next week's Belgian Grand Prix even though the Frenchman has yet to finish higher than eighth in Formula 1 at the track. (Crash.net)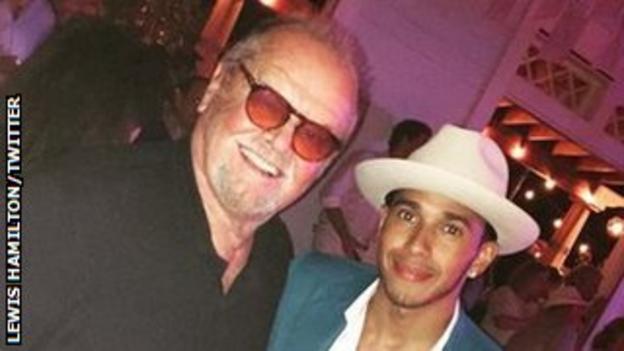 Red Bull's Australian driver Daniel Ricciardo has been told to brace himself for two more engine penalties this season, as the team awaits an upgrade from Renault. (Motorsport.com)
Jenson Button's wife Jessica Michibata has shown off a new ring on her return to Gatwick Airport after her £250,000 engagement ring was stolen in a burglary in France. (Daily Mirror)
The latest instalment of "What I Did On My Holidays by Lewis Hamilton, aged 30" on Twitter features a picture of the Mercedes driver with movie star Jack Nicholson. "What an honour to hang with the incredible and legendary, Jack Nicholson!!" he said.
Saturday, 15 August
Two teams have been unsuccessful in the FIA's latest selection process to enter Formula 1 in 2016 or 2017. (Autosport)
Sauber's Felipe Nasr believes F1 drivers have become more unified in ensuring safety is never compromised again in the wake of Jules Bianchi' fatal crash. (Motorsport.com)
Lotus have warned that they will be making no announcements about their future in Belgium next weekend, with deputy Federico Gastaldi expecting "all kinds of waffle" at Spa. (Inautonews)
McLaren-Honda F1 reserve Kevin Magnussen says there is "no way in hell" he will accept another season without racing full time. (Autosport)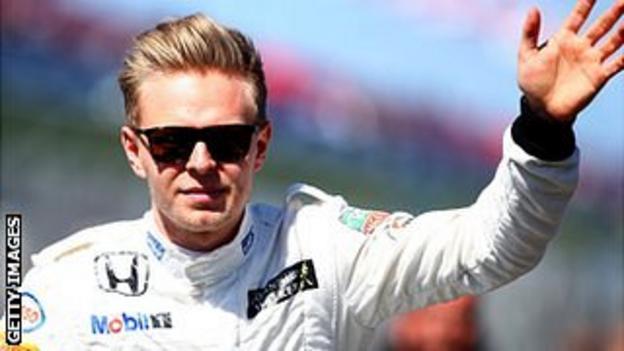 A rare McLaren F1 has become the most expensive British car ever sold, fetching £8.8 million. (Daily Mirror)
Daniil Kvyat's father has played down rumours the young Russian's F1 future at Red Bull is not safe. (Autoweek)
The final go-kart of three-time world champion Ayrton Senna has made a return to the track after it was restored after being bought at an auction earlier this year. (NBCSports)
Britain's Lewis Hamilton took advantage of a four-week mid-season break from the F1 calendar to brush up on his boxing skills. (Daily Mirror)
Friday, 14 August
Moto GP racers Valentino Rossi and Jorge Lorenzo say Formula 1 world champion Lewis Hamilton can swap four wheels for two by inviting him to have a go on their Yamaha bikes. (Daily Mirror)
Britain's Lewis Hamilton has been enjoying his downtime by playing his guitar. He tweeted a picture of him playing it along with the message: "Where I wanna be..."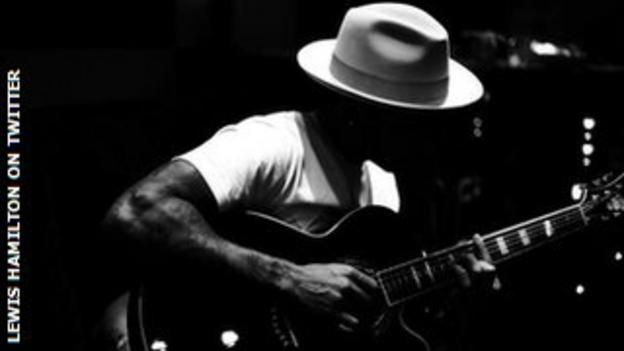 F1 supremo Bernie Ecclestone wants Renault, who have had a difficult campaign as engine supplier to Red Bull, to stay in the sport either by taking over Lotus or starting their own team. (Daily Mail)
Red Bull racer Daniel Ricciardo says he was mentally prepared for a fight for the drivers' title this season but had to change his approach following the team's struggles this year. (Autosport)
Mercedes driver Nico Rosberg hopes the changes to the starts in Formula 1 will give him an edge over team-mate Lewis Hamilton. (Sun - subscription based)
Hamilton and Rosberg have made poor starts in recent races and Mercedes chief Toto Wolff says "various reasons" and "circumstances" are to blame but that the team "need to get on top of those problems". (Autosport)
Wolff is also in two minds about whether Mercedes should supply rival team Red Bull with engines. (Gazzetta Dello Sport - in Italian)
Brazilian Felipe Massa expects Williams to take up an option to renew his contract, with the clause in his contract to do so expiring in September. (Motorsport.com)
Former Formula 1 driver Jos Verstappen believes his 17-year-old son Max Verstappen, who races for Toro Rosso, is "good for the sport". (Motorspot.com)
Wednesday, 12 August
Former world champions Nigel Mansell and Sebastian Vettel would both drive the Williams FW14B and be managed by Bernie Ecclestone in Red Bull boss Christian Horner's Formula 1 dream team. (Formula1.com)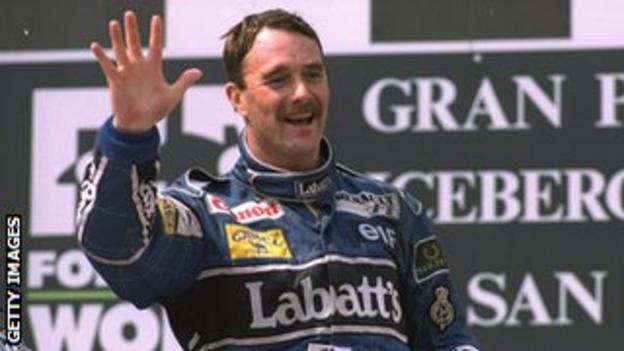 Toro Rosso's Max Verstappen has played down the stricter start regulations - which includes a reduction of pit-wall influence - that will come into effect at the Belgian Grand Prix, saying "you just have to deal with it". (Planet F1)
Honda motorsport boss Yasuhisa Arai says the power unit upgrade planned for the Belgian Grand Prix should result in "a big step" forward for their car. (F1i.com)
Lotus driver Pastor Maldonado believes that his reputation is being unfairly "tarnished" by people who are quick to blame him for any racing incidents he is involved in. (GP Update)
Former F1 driver Martin Brundle has helped design the biggest-ever Scalextric track, with corners based on those at real F1 circuits. The track is for sale with money going to Children in Need. (Topgear.com)
Tuesday, 11 August
Formula 1's Strategy Group have tasked technical chiefs with increasing opportunities for overtaking in grands prix. (Autosport)
Pirelli's sporting director Paul Hembery admitted the Italian tyre manufacturer has been too conservative this season after producing heavily-degrading tyres which led to extreme strategies in recent years. (F1 Technical)
Former world champion Jacques Villeneuve says he has joined the FIA Formula E ranks because "I'm a racer", adding that he wants to be involved in a series where the cars are developed to get faster. (Motorsport.com)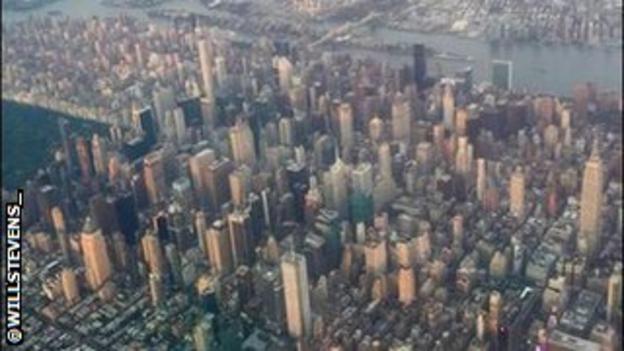 Sebastian Vettel says Ferrari should consider the "morale and atmosphere" in the team when considering who should partner him in 2016. (Crash.net)
Britain's Will Stevens has enjoyed his summer break from life with the the Manor F1 team, taking in a baseball game and many tourist sights. "See you later New York! It's been a fun time! Until next time," he tweeted.
Monday, 10 August
Williams technical director Pat Symonds is unhappy with Ferrari's attempts to sign Finnish driver Valtteri Bottas, accusing the Italians of "destabilising" his team. (F1 Technical)
The new chairman of the Australian Grand Prix Corporation, John Harnden, says taxpayers should view the £24m cost of staging the race as an investment. (Fox Sports Australia)
Four-time world champion Sebastian Vettel sees similarities between his career path and that of legend Michael Schumacher. (F1 Technical)