Formula 1 plans cockpit protection tests after Justin Wilson death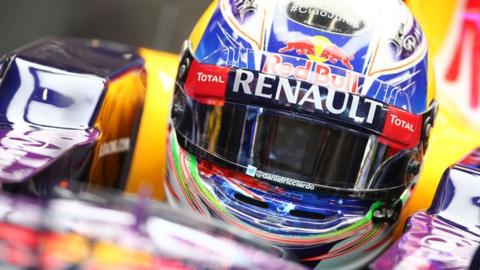 Formula 1's governing body will carry out tests next month in a bid to improve cockpit protection in the wake of Justin Wilson's fatal accident.
The Sheffield-born IndyCar driver died on Monday after he was struck by debris in Sunday's Pocono IndyCar 500 and crashed into a wall.
The FIA is looking to improve protection from debris while still allowing easy cockpit access.
Tests on fighter plane-style cockpit canopies have been unsuccessful.
They showed that debris can rebound into the air, threatening other cars as well as spectators while also presenting difficulties in accessing an injured driver in the event of an accident.
Proposals include one following a Mercedes study for an oval-shaped 'halo' emerging from behind the driver's head supported by a curved vertical strut at the front of the cockpit.
The governing body said: "The halo-shaped hoop could stop certain types of debris from reaching the driver, while the hinged locking mechanism means it can quickly be removed for easy access.
"The proximity of the single, central strut to the driver is such that it should have minimal effect on visibility."
The FIA has been looking into various methods to provide better protection for drivers' heads since Formula 1 driver Felipe Massa was hit on the helmet by a bouncing spring during qualifying for the 2009 Hungarian Grand Prix.