Formula 1 gossip: McLaren, Button, Alonso, Pirelli
Last updated on .From the section Formula 1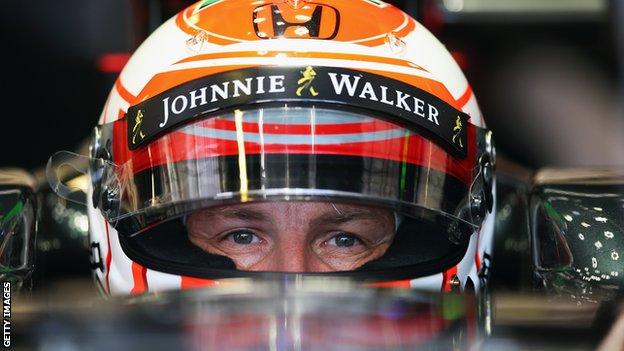 Saturday, 5 September
McLaren face losing £20m in sponsorship after one of the worst seasons in their history. (Telegraph)
Italian circuit Monza could be cut from the Formula 1 calendar. (Daily Mail)
McLaren racing director Eric Boullier expects star driver and two-time world champion Fernando Alonso to stay with his team "for many years". (Formula1.com)
And Boullier says Alonso's team-mate, Briton Jenson Button, is poised to be retained by McLaren for next season. (NBC Sports)
Button joked he spent most of Friday's practice session at Monza eating desserts after problems with his McLaren car. (ESPN)
Pirelli have threatened to quit F1 if they are not given adequate testing time before the introduction of new regulations in the 2017 season. (F1i.com)
Red Bull driver Daniel Ricciardo is leading a search for motorsport's next star by launching Ricciardo Kart, a grass roots go-karts project for up and coming drivers. (Foxsports)
Friday, 4 September
McLaren and Ferrari drivers are among those paying tribute to the late British IndyCar driver Justin Wilson this weekend.
Williams say they never considered selling Valtteri Bottas to Ferrari, after retaining the Finn for the 2016 season. (Motorsport.com)
Meanwhile, the team's holding company has announced its interim results for 2015, with group revenues up almost £20m. (WilliamsF1.com)
Kimi Raikkonen is confident Ferrari have solved the issue that saw him drop out of the second qualifying session at the Belgian Grand Prix. (ESPN)
Bernie Ecclestone says he would have been a used car dealer were he not the boss of Formula 1. (Formula1.com)
Thursday, 3 September
McLaren racing director Eric Boullier has admitted the team's partnership with Honda "was too ambitious" to begin with. He says McLaren expect "an evolution" in 2016 and "2017 is more where our focus will start soon". (Crash.net)
Daniel Ricciardo, meanwhile, posted a video of him doing dance moves in his car.
Mercedes' Lewis Hamilton arrived at Monza with another new tattoo and dyed blond hair.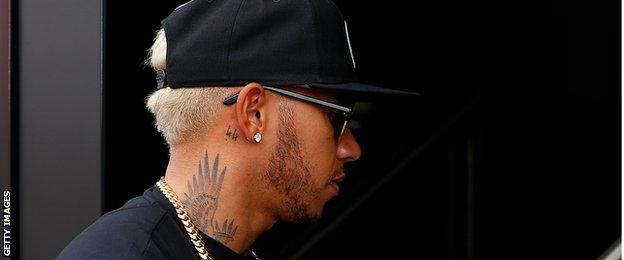 Drivers will be reported to the race stewards if they gain an advantage from cutting chicanes during the Italian Grand Prix weekend. (Motorsport.com)
Valtteri Bottas tweeted he was "very happy and pleased to confirm that I will be racing with Williams in 2016".
Wednesday, 2 September
Mercedes driver Nico Rosberg says nothing less than a win will do at the Italian Grand Prix on Sunday. The German trails team-mate Lewis Hamilton by 28 points in the championship. (PlanetF1)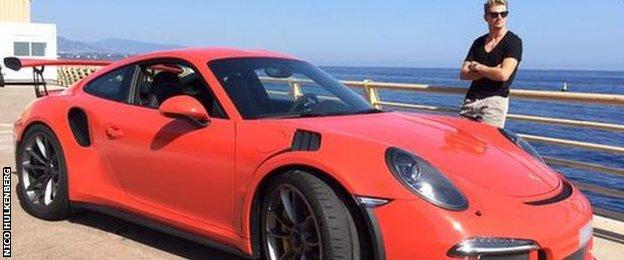 Nico Hulkenberg celebrated signing a two-year contract extension with Force India by taking a spin in a Porsche 911 GT3 RS. (Twitter)
An investigation by Pirelli has found Ferrari driver Sebastian Vettel's tyre blowout at the Belgian Grand Prix was caused by a cut and not - as initially claimed - excessive wear. (Daily Telegraph)
McLaren driver Fernando Alonso is preparing himself for one of the toughest weekends of the season at the high-speed Monza circuit. (Crash.net)
Red Bull's Daniil Kvyat says Monza is still a "special" track and his favourite on the F1 calendar despite criticising changes that make the Parabolica less challenging. (Citiblog)
Istanbul Park, which held seven grands prix and was described by F1 chief Bernie Ecclestone as "the best track in the world", is to be used as a car dealership and car-hire centre. (Sozcu via Zaman)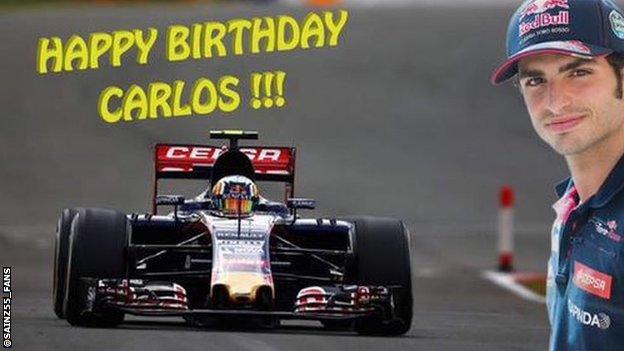 Tuesday, 1 September
Former McLaren team boss Martin Whitmarsh fears Kimi Raikkonen could leave F1 next year having never "realised his potential". (PlanetF1)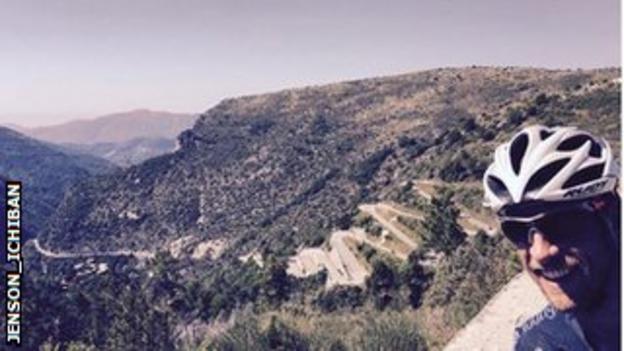 Fernando Alonso does not think McLaren will struggle for points again in 2016 and expects improvements to show from this month's Singapore Grand Prix. (ESPN)
Honda motorsport chief Yasuhisa Arai believes the Japanese manufacturer's engine output is 25 horsepower clear of Renault, but as much as double that behind Mercedes. (Autosport)
Ferrari's return to form is not down to the team's new bosses, according to former chief designer Nikolas Tombazis. (Motorsport.com)
Monday, 31 August
The wait is over for Nico Rosberg after the Mercedes driver announced the birth of his daughter on Monday. "Our full moon baby girl was born yesterday afternoon. We are overwhelmed and totally in love. Best wishes, V + N," Rosberg tweeted.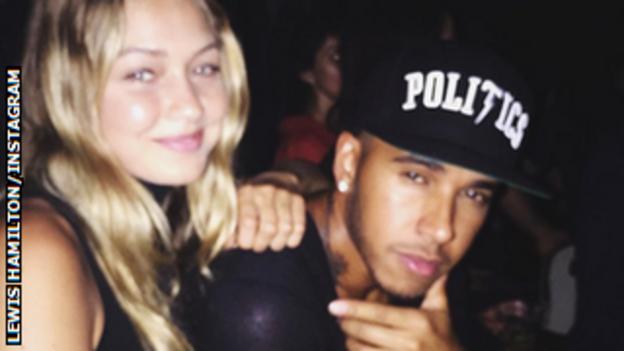 Where in the world has Lewis Hamilton been this weekend? Los Angeles, that is where. Hamilton went on Instagram on Sunday to post a photo of himself alongside model Gigi Hadid at the MTV Video Music Awards. (Daily Mail)
Force India team principal Vijay Mallya is confident of keeping an unchanged Formula 1 line-up of Sergio Perez and Nico Hulkenberg for 2016. (Autosport)
Audi motorsport boss Wolfgang Ullrich has played down the continued speculation linking the German manufacturer with a move into F1 in the future. (NBC Sports)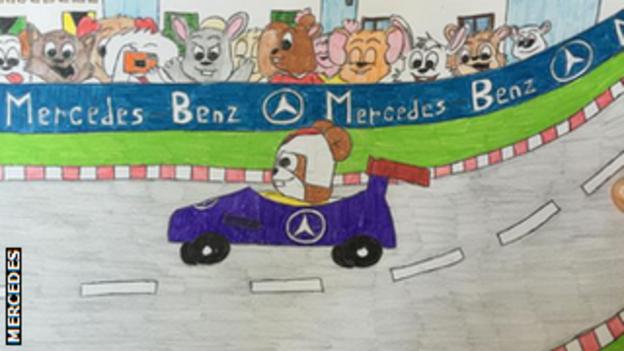 Ferrari say Kimi Raikkonen was not given a new F1 deal because he was the most popular or the cheapest option, but because he was the fastest man available. (Motorsport.com)
Sebastian Vettel does not expect number one status at Ferrari, saying the "best thing" for the team is to give both drivers the same equipment and opportunities. (Planet-F1)
After finishing third at the Belgian Grand Prix, Romain Grosjean thinks Lotus will be even stronger at Monza, Italy, this weekend. (ESPN)