Formula 1 gossip: Hamilton, Hulkenberg, Senna, Williams
Last updated on .From the section Formula 1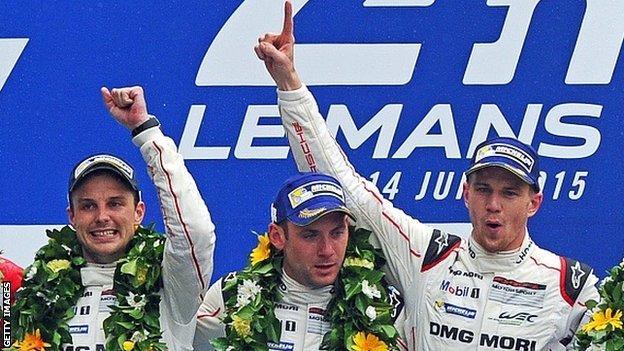 Sunday, 13 September
Lewis Hamilton says he is not keen on practising overtaking manoeuvres in a driving simulator and prefers "freestyling". (crash.net)
Force India's Nico Hulkenberg hopes to defend his Le Mans title in 2016. (inautonews.com)
Sir Jackie Stewart and Alain Prost were both 'demoted' from being at the front carrying Ayrton Senna's coffin at his funeral, according to a new Brazilian TV series. (Motorsport)
McLaren have confirmed reserve driver Kevin Magnussen will be allowed to leave if the Dane receives an alternative offer for 2016. (Autosport)
Williams may not implement the new Mercedes engine upgrade in 2015, according to chief technical officer Pat Symonds. (F1i.com)
Saturday, 12 September
The Turkish Grand Prix at Istanbul Park could return to the F1 calendar next year after a five-year break. (Anadolu)
Sergio Perez is expected to stay at Force India next season, despite the Mexican being linked with the Lotus/Renault deal. (Fox Sports)
Manor are to delay their new car until 2016. (Autosport)
McLaren racing director Eric Boullier insists the team's relationship with Honda will not deteriorate in the same way Red Bull and Renault's has in 2015. (ESPN)
Lewis Hamilton predicts his former team McLaren will continue to struggle next year. (AS - in Spanish)
And the double world champion entertained people at a New York club when he took to the stage with a microphone to perform an RnB song. (Mail)
Friday, 11 September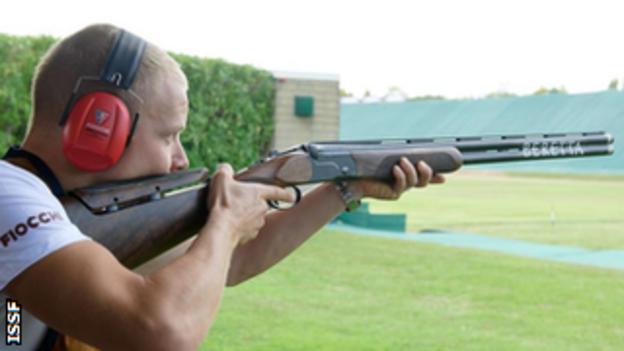 Ferrari team principal Maurizio Arrivabene says Kimi Raikkonen is "becoming a good guy" after the Finn interacted with fans at the Italian Grand Prix. The 36-year-old is known as the Iceman for his plain speaking and apparent lack of emotion. (F1i.com)
Fernando Alonso wants McLaren to retain team-mate Jenson Button for 2016, pointing to the Briton's knowledge and experience. (Fox Sports)
Williams driver Valtteri Bottas enjoyed a day out at the ISSF Shotgun World Championship in Lonato, Italy. The 26-year-old is a keen clay pigeon shooter after being introduced to the sport by team engineer Jonathan Eddolls.
McLaren driver Jenson Button wants the current debate over driver safety to extend beyond Formula 1 following the deaths of French F1 driver Jules Bianchi and British IndyCar racer Justin Wilson. (crash.net)
But Williams head of vehicle performance Rob Smedley wants all aspects of a canopy to be studied before any possible move towards closed cockpits. (F1i.com)
President of Italian region Lombardy Roberto Maroni has called on Ferrari to "do more for Monza" with the future of the Italian Grand Prix under threat. The race faces the axe with organisers struggling to reach an agreement with commercial rights holders. (inautonews.com)
Thursday, 10 September
Red Bull driver Daniel Ricciardo has called on Formula 1 to introduce closed cockpits following the deaths of French F1 driver Jules Bianchi and British IndyCar racer Justin Wilson.(Mirror)
Red Bull team principal Christian Horner says his team may not go ahead with Renault's engine upgrade for the Russian Grand Prix because they still need to decide whether it is worth taking a penalty for. (Crash.net)
And Red Bull adviser Helmut Marko hopes Mercedes come to regret not supplying the team with new engines. Mercedes chose to turn down a tie-up with Red Bull, who are evaluating their options before an imminent split with Renault. (SpeedWeek - in German)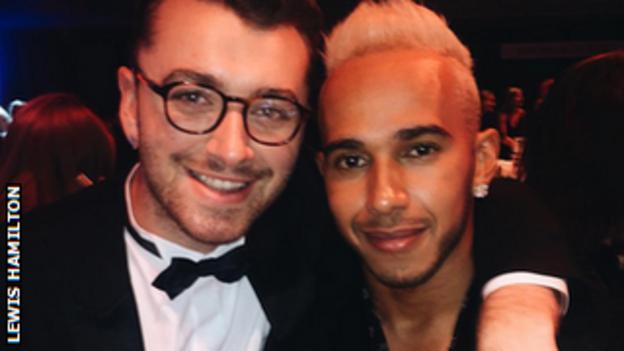 Williams' chief technical officer Pat Symonds says the British team are just 1% away from the level of performance they need to start picking up wins this season. (Formula1.com)
Pirelli has announced its tyre compound nominations for the next three Grands Prix of the season.(Sky Sports)
British driver Lewis Hamilton posed for a photo with pop singer Sam Smith at Tuesday's GQ awards. (Lewis Hamilton Twitter)
Wednesday, 9 September
Mercedes driver Lewis Hamilton was on the red carpet as he picked up his second GQ magazine Sportsman of the Year Award in London.(Lewis Hamilton Twitter)
Red Bull team principal Christian Horner says Mercedes' Formula 1 engine upgrade delivered during the Italian Grand Prix weekend is a "frightening" prospect for the Silver Arrows' rivals. (Autosport)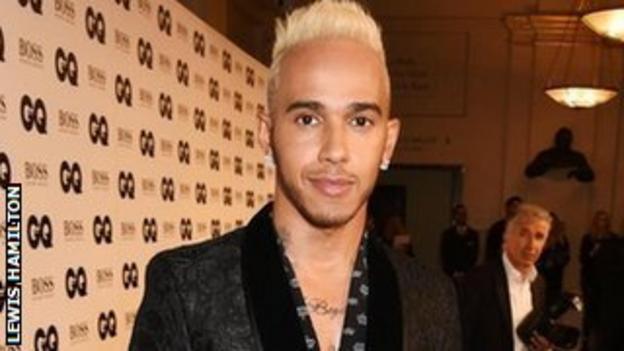 Former Red Bull driver Mark Webber has hinted that there are several drivers in Formula 1 who are not hungry or talented enough to justify their places on the grid. (Sky Sports)
Ferrari's "very big budget" is leaving Williams behind, says Williams technical boss Pat Symonds. (Globo via inautonews.com)
Italian police are investigating the robbery of a steering wheel worth 100,000 Euros from Force India's garage during the Italian Grand Prix weekend. (Motorsport)
Force India driver Nico Hulkenberg found time to relax at home with the Le Mans 24 hour trophy he won in June. (Nico Hulkenberg Twitter)
Tuesday, 8 September
Red Bull will switch to Ferrari engines next year, after Mercedes turned down the opportunity to supply the former world champions. (Telegraph)
Mercedes engines, meanwhile, are likely to power the Manor team. (inautonews.com)
Former Formula 1 driver Martin Brundle has criticised the tyre-pressure row that followed Lewis Hamilton's victory in the Italian Grand Prix. (Sky Sports)
Jenson Button retains faith in Honda engines, despite McLaren's poor season. (Motorsport.com)
After his win at Monza, Hamilton went paddle boarding in Colorado, taking dogs Coco and Roscoe along for the ride. (Lewis Hamilton's Instagram)
Monday, 7 September
The Red Bull team will not run Renault engines next season. (Autosport)
New Zealander Mitch Evans has questioned the decision to allow Lewis Hamilton to keep his win in the Italian Grand Prix after he was handed a penalty in GP2 for a similar offence. (Crash.net)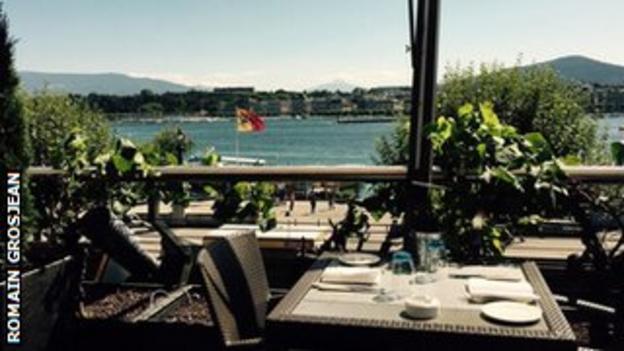 Former world champion Damon Hill has queried why Hamilton was allowed to continue racing if stewards thought his car might have been unsafe. (Sky Sports)
Mercedes took a risk bringing their updated Formula 1 engine to the Italian Grand Prix before completing its reliability targets, says head of motorsport Toto Wolff.(Autosport)
"Having a nice lunch in Geneva after a disappointing #ItalianGP . Next stop: Paris for my charity gala," writes Lotus driver Romain Grosjean, who retired at Monza after just a lap.
Ferrari chairman Sergio Marchionne says the team will be a "true competitor" to Mercedes in 2016, rather than the "catch-up artist" they have been this season. (ESPN F1)