Volkswagen close to buying Red Bull F1 team
Last updated on .From the section Formula 1
Singapore Grand Prix on the BBC
Venue:
Marina Bay Circuit
Date:
18-20 September
Coverage:
Highlights on BBC TV, coverage on BBC Radio 5 live and sports extra, online, mobile, the BBC Sport app and Connected TV
German car giant Volkswagen is close to agreeing a deal to take over the Red Bull Formula 1 team, says BBC F1 chief analyst Eddie Jordan.
The agreement would see VW buy the team and build its own engine, while Red Bull continues as a major sponsor.
Jordan says a VW engine would not enter F1 until 2018 and Red Bull would use Ferrari power in the interim.
The team will split with current engine partner Renault after this season, ending their contract a year early.
"Red Bull and VW have been in on-and-off talks for more than a year and I understand that the fundamentals of a deal for the sale of the team have been agreed," said Jordan.
"An arrangement whereby VW would take it over, becoming the fourth major manufacturer in F1, and Red Bull would continue to enjoy the high profile that comes from a major sponsorship suits both parties."
It is not clear which of the VW Group's brands would be promoted in F1, although Audi is the favourite. The company also owns the Porsche, Lamborghini, Bugatti, Bentley, Seat and Skoda marques.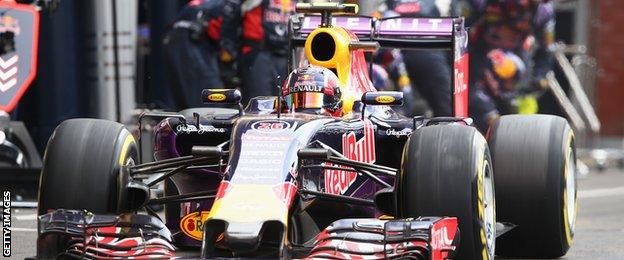 Red Bull boss Dietrich Mateschitz told his company's Speedweek website on Friday that his team's split from Renault was concluded "a few weeks ago".
He said using a Ferrari engine would be "a very acceptable solution for the next two or three years" but a contract with the Italian company was not finalised.
Any VW deal would represent a triumph for Martin Winterkorn, the chairman of the VW board of directors, in an internal power struggle.
Winterkorn has agreed the deal with Mateschitz and the drinks giant's motorsport adviser Helmut Marko, Jordan says.
VW and Red Bull have long-time links and are currently partners in the world rally championship.
BBC Sport understands Winterkorn agreed a deal to buy out Red Bull last winter but the plan was vetoed by former VW Group chairman Ferdinand Piech.
Piech was ousted in a boardroom power struggle and resigned in April.
In May Marko said: "If we don't have a competitive engine in the near future, then either Audi is coming or we are out."
Red Bull team principal Christian Horner has consistently denied that the team have held talks with the VW Group.
He told BBC Sport in June: "There has been no dialogue with VW or Audi."
On Thursday and Friday at the Singapore Grand Prix, Marko and Horner repeated the threat that Red Bull would quit F1 if they did not get a strong engine.
Watch Eddie Jordan discuss VW and Red Bull ahead of Singapore Grand Prix qualifying on BBC One at 17:10 BST on Saturday 19 September