Japanese GP: Renault deal to buy Lotus 'close'

By Andrew Benson
Chief F1 writer
Last updated on .From the section Formula 1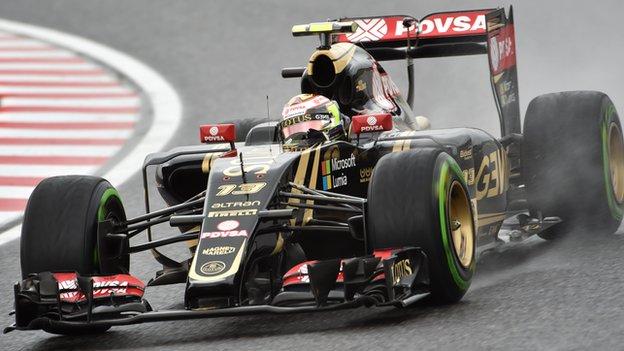 Renault's buy-out of Lotus is close to being sealed, the team's chief executive officer Matthew Carter says.
Carter said: "Things are looking very positive. There is going to be a press release from Renault next week."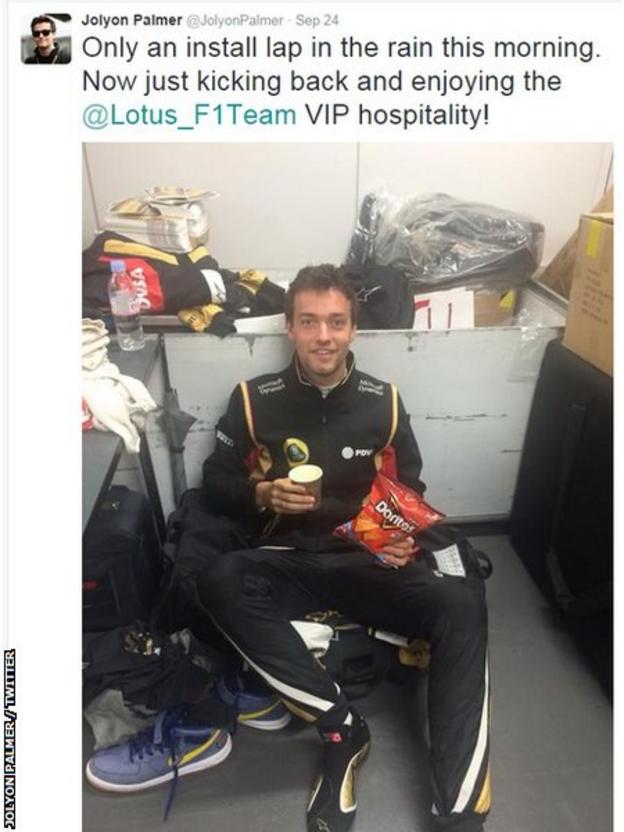 He added he expected the team's court case over unpaid tax to be resolved.
Lotus are due in court on Monday but Carter said: "We are very confident the situation will be resolved.
"Things are looking very positive at the moment. We are confident Monday will go in our favour and things are looking very positive going forward, much more than in the last few weeks."
With the Renault deal dragging on, Lotus's current owners Genii Capital have been trying to put as little money as possible into the team.
The result has been unpaid bills, a cash-flow shortfall and problems for the team operationally - Lotus are locked out of their hospitality building at this weekend's Japanese Grand Prix because of debts from last year's race and the team have had to be fed by F1 boss Bernie Ecclestone's VIP paddock club.
Carter said: "There was an interest shown in the team by Renault and as that decision got closer, we had to make financial decisions and Renault asked us not to sign contracts. That was back in May/June and it has dragged on."
Lotus announced last week that Venezuelan Pastor Maldonado would be staying at the team next year but the team's other driver has yet to be decided.
Carter said their British reserve driver Jolyon Palmer was "a candidate".
Other contenders include McLaren reserve driver Kevin Magnussen and former Toro Rosso driver Jean-Eric Vergne.
French GP3 driver Esteban Ocon has been linked with the role as reserve driver.
Maldonado's team-mate Romain Grosjean is expected to leave to join the new US-based Haas team, who are announcing at least one of their drivers on Tuesday.