Formula 1 gossip: Hulkenberg, Arrivabene, Wolff & Coulthard
Last updated on .From the section Formula 1
Saturday, 3 October
Lotus are considering "quite a few tasty drivers" as they seek a replacement for Romain Grosjean following confirmation of the Frenchman's move this week to F1 newcomer Haas. (Autosport)
Ferrari team principal Maurizio Arrivabene has written an apology to governing body the FIA for the behaviour of team members after complaints that some had forced their way past security after the Singapore Grand Prix. (Motorsport)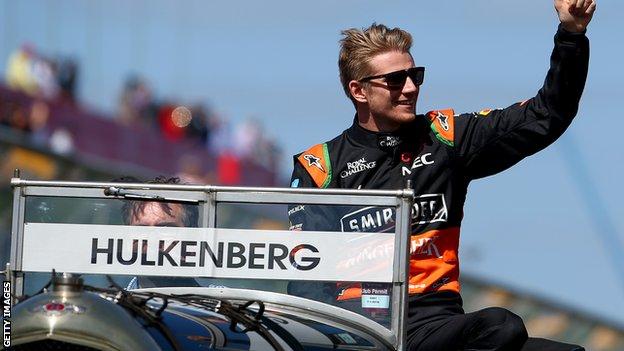 Force India driver Nico Hulkenberg says there is too much time set aside for practice during a grand prix weekend and believes it should be cut down.(Autosport)
According to company accounts, each of the Mercedes F1 team's 700 staff received a minimum of £10,000 when they won the constructors' championship last year.(Daily Telegraph)
Williams test driver Susie Wolff will rejoin forces with BBC Sport's F1 pundit David Coulthard for the 2015 Race Of Champions at London's former Olympic Stadium in November after the Team Scotland pair reached the 2014 final in Barbados.(F1today.net)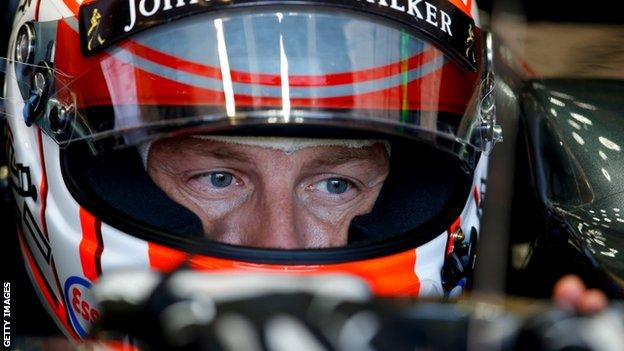 Friday, 2 October
Lotus driver Romain Grosjean has described Jenson Button's decision to stay in Formula 1 as "really good news for the grid". (Daily Mail)
Red Bull driver Daniel Ricciardo does not seem too impressed by the upgraded engine supplied by Renault as their fractious relationship continues. "It's better than what we've got now but I wouldn't get too crazy about it," he said. (f1today.net)
Williams driver Valtteri Bottas says the team are turning their attention to 2016 with only five races remaining this season. (GP Update)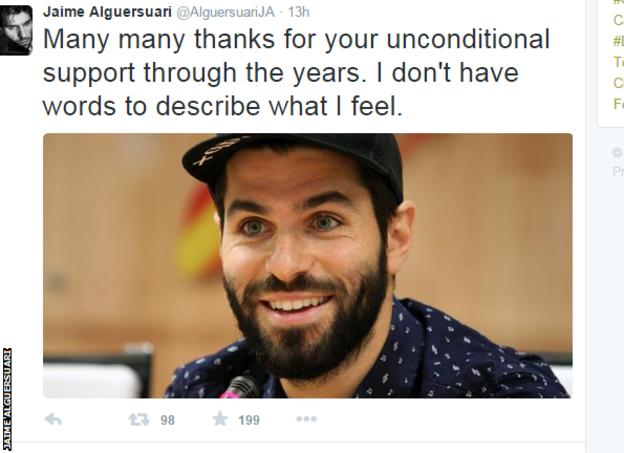 Jaime Alguersuari, 25, has quit motorsport to launch a career as a DJ. Alguersuari became the youngest F1 driver in history when he made his Toro Rosso debut in 2009 at the age of 19 years and 125 days, a record broken by Max Verstappen in 2015. (Fox Sports)
Pre-season testing in F1 is set to start on 22 February next year. (Fox Sports)
F1's reigning world champion Lewis Hamilton has posted a picture on Twitter after treating his dogs Coco and Roscoe to a pooches' spa day in London.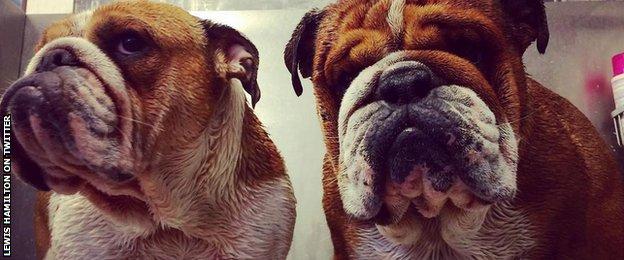 Thursday, 1 October
McLaren boss Ron Dennis says the whole team is "demotivated" at their lack of pace after Fernando Alonso's complaints during the Japanese Grand Prix. (Motorsport.com)
Pirelli motorsport director Paul Hembery says his company would "think very heavily" about their future in the sport if the Red Bull and Toro Rosso teams were not on the 2016 grid. (Autosport)
Formula 1 engines will be louder next year after the FIA World Motor Sport Council approved changes to the exhaust set-ups of cars. (Autosport)
New American Manor driver Alexander Rossi says the United States Grand Prix in Austin on 25 October "can't come soon enough". (NBC Sports)
We would not recommend this but Red Bull's Daniel Ricciardo posted a video of himself dancing while driving.
The rivalry between Mercedes' team-mates Lewis Hamilton and Nico Rosberg has "diluted echoes" of that between Ayrton Senna and Alain Prost at McLaren in 1988-89. (Motor Sport)
Wednesday, 30 September
Despite speculation about his future, Jenson Button says McLaren's difficult 2015 campaign has brought him and the team closer together. (Formula1.com)
McLaren Group CEO Ron Dennis insists McLaren's partnership with Honda is the team's only possible means of returning to the front of F1. (Sky Sports)
At the Japanese Grand Prix, Lewis Hamilton and Nico Rosberg received a fifth of the coverage that Mercedes enjoyed in previous races, but F1 boss Bernie Ecclestone denies claims of a blackout. (Telegraph)
Lotus driver Romain Grosjean believes his move to Haas F1 will see him finally record a maiden Formula 1 victory. (ESPN F1)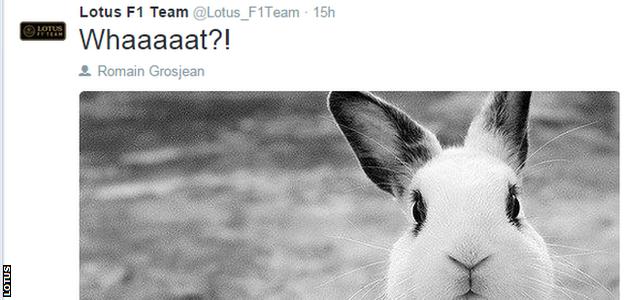 Ecclestone has warned that Red Bull could walk out of Formula 1 if European Union investigators demand that they hand back £46m in special payments. (Times - subscription required)
However, Red Bull team principal Christian Horner feels Toro Rosso's situation in Formula 1 is more critical than his team's right now, as owner Dietrich Mateschitz considers pulling both of them out of the championship. (Autosport)
ART Grand Prix team principal Frederic Vasseur says it would be "an absolute denial" of the ladder system in single-seater racing if GP2 champion-elect Stoffel Vandoorne, 23, fails to make it to Formula 1 in 2016. (Motorsport.com)
Tuesday, 29 September
Jenson Button could quit McLaren and join Renault, who are set to buy the Lotus team, if he cannot resolve a contract dispute with the Woking-based outfit.(Daily Mirror)
The likely departure of driver Romain Grosjean, 29, to the new Haas outfit will be a "loss" to Lotus, says the team's trackside operations chief Alan Permane.(Autosport)
Ferrari driver Kimi Raikkonen, 35, says that the Italian team has "surprised itself" with the improvement in form in recent races.(Motorsport.com)
Mercedes driver Lewis Hamilton says he has a "mega balance" between his on-track and off-track commitments and, although the Briton is poised to attend the Paris Fashion Show this week, he does not feel like he is "overstepping the line". (Daily Mail)
Hamilton is currently leading the standings as he bids for a second successive drivers' crown and, as a picture he has posted on Twitter shows, he has also made the front cover of men's magazine GQ in South Africa.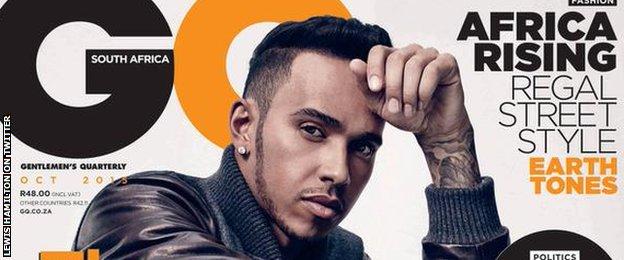 Monday, 28 September
The future of the British Grand Prix is in doubt because of a shortage of funding at Silverstone.(Daily Telegraph)
Former world champion Jenson Button, 35, and two-time champion Fernando Alonso, 34, give no guarantees that they will remain with McLaren next season.(Daily Mail)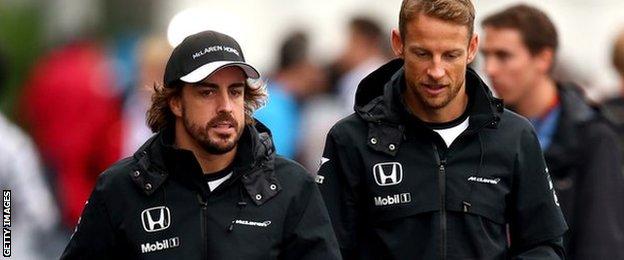 Alonso believes drivers' radio conversations during races should be private after television viewers heard him criticise McLaren's lack of power from their Honda engine during the Japanese Grand Prix. (Fox Sports)
Mercedes bosses plan to speak to F1 chief Bernie Ecclestone about the apparent lack of on-track TV coverage involving their drivers Lewis Hamilton, who won the race, and team-mate Nico Rosberg during the Japanese Grand Prix.(Daily Mirror)
Lotus return to the High Court on Monday hoping to avoid being placed in administration as they wait for Renault to complete a planned takeover.(Sky Sports)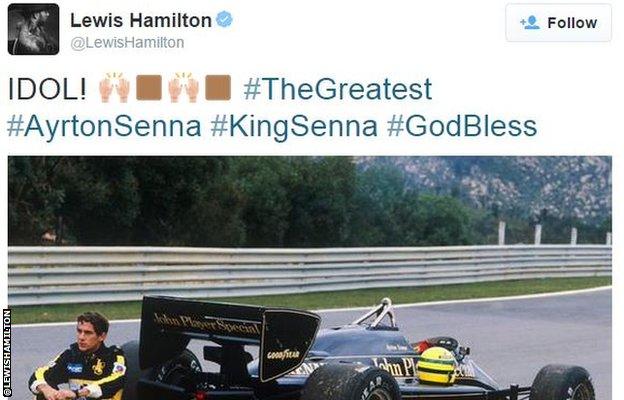 Triple former world champion and Mercedes non-executive chairman Niki Lauda believes Red Bull owner Dietrich Mateschitz could leave the sport. (Reuters)