Formula 1 gossip: Alonso, Ecclestone, Button, Verstappen
Last updated on .From the section Formula 1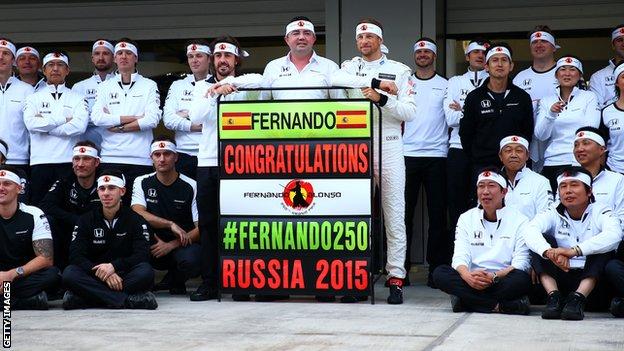 Friday, 9 October
Formula 1 boss Bernie Ecclestone believes there will be a full quota of teams on the grid next season despite uncertainty surrounding Red Bull's future.(BT Sport)
Ecclestone says he has been asked to stay as F1 chief executive by the three parties interested in acquiring a controlling stake.(Autosport)
McLaren are celebrating their driver Fernando Alonso's250th grand prix"with a nod to the Spanish samurai".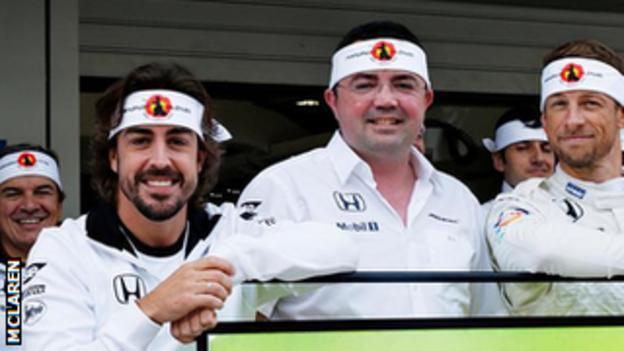 Jenson Button, 35, says he has never been "scared" of retirement and is confident McLaren will make him a force in F1 once again next season. (Daily Mail)
Button has denied that talk of potential retirement from the sport in 2016 was a ploy to boost his salary at McLaren. (Daily Telegraph)
Max Verstappen, 18, has no concerns over his F1 future despite the speculation suggesting Red Bull chief Dietrich Mateschitz is poised to pull his teams out of the sport. (Autosport)
Thursday, 8 October
Silverstone boss Patrick Allen has criticised the state of Formula 1, saying the sport has turned into a procession which is "not saleable" to fans. (Independent)
Mercedes team principal Toto Wolff believes the sport needs a new owner that offers "long-term perspective and vision" after Bernie Ecclestone said F1 may be sold within a year. (Guardian)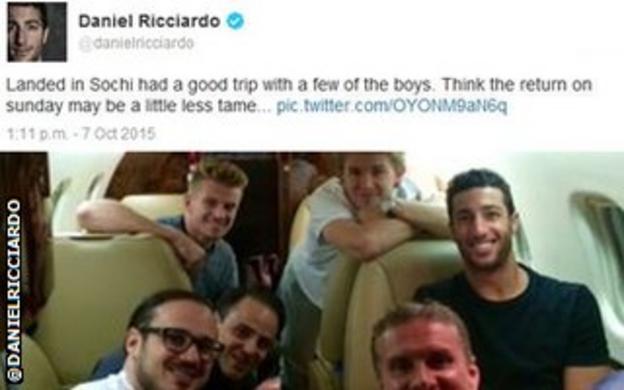 Lotus responded to rumours they were locked out of their paddock building before the Russian Grand Prix amid financial problems, tweeting a picture with the comment: "Thank you for all the sympathy, but we are in and we are busy eating! ;-) #PaddockRumours"
McLaren driver Jenson Button, 35, hopes F1 does not have to resort to the introduction of third cars to ensure the championship has a full grid. (Autosport)
McLaren racing director Eric Boullier said morale at the team has been improved by Button's decision to continue racing with them next year. (Crash.net)
Driver Daniel Ricciardo, 26, expects Red Bull to remain in F1 next year despite suggestions it could withdraw its two teams from the grid. (Autosport)
Wednesday, 7 October
Red Bull driver Daniel Ricciardo is looking for "redemption" by beating Ferrari's 28-year-old driver Sebastian Vettel at the Race of Champions in November. The pair will go head-to-head in identical machinery.(Mirror)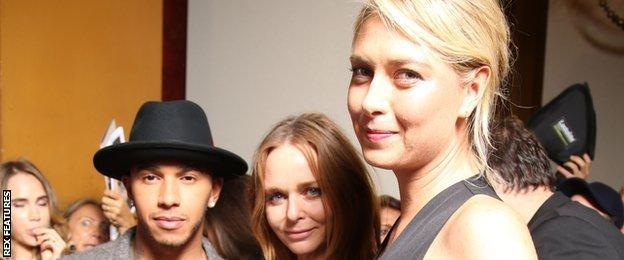 Mercedes' British reigning world champion Lewis Hamilton, 30, attended Paris Fashion Week, where he posed for photos with designer Stella McCartney and Russian tennis player Maria Sharapova.(Daily Mail)
British driver Will Stevens, 24, is hopeful he has done enough with Manor this year to earn another deal with a team he believes will finally be "competitive" in the 2016 Formula 1 season.(Eurosport)
Venezuelan Pastor Maldonado's seat at Lotus has never been under threat and the 30-year-old's sponsors "have paid in advance", according to deputy team boss Federico Gastaldi. (F1i)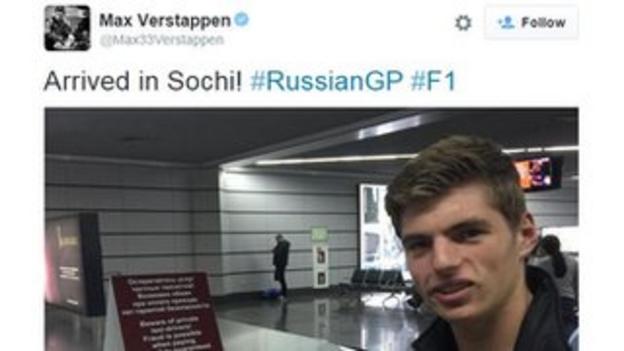 Swedish Sauber driver Marcus Ericsson, 25, says he has fond memories of the Russian Grand Prix despite it marking his last race with former F1 team Caterham.(Crash.net)
Tata Communications' chief Mehul Kapadia, managing director for Formula 1 business, says it is crucial for people to look at the positives of the new technology and innovation in F1 amid all the negativity surrounding the sport. (motorsport.com)
Tuesday, 6 October
Mercedes non-executive chairman Niki Lauda fears his team could suffer a Singapore-style blip in form at this weekend's Russian Grand Prix due to the smooth track surface in Sochi.(ESPN)
Mercedes chief Toto Wolff is a fan of the idea of introducing third cars amid concerns over the future of the Red Bull-backed teams, but would prefer it to increase rather than maintain the existing 20-car grid. (Autosport)
Toro Rosso's Carlos Sainz shared a picture that neatly sums up his mood heading into Sunday's race in Sochi.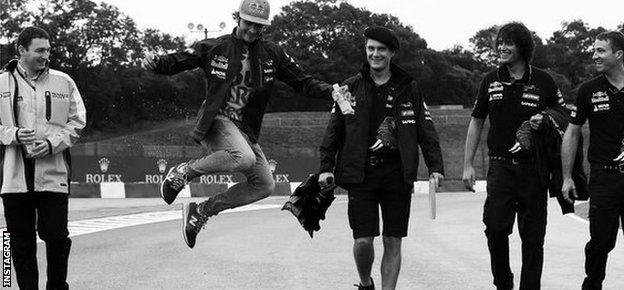 Williams' head of vehicle performance Rob Smedley has admitted to growing frustration over the team's continued pit stop problems.(Autosport)
Haas F1 Team president Gene Haas says F1 is the "ultimate motorsport" and serves up more drama than the American Nascar series. (Motorsport)
Manor's Roberto Merhi has been enjoying some downtime with his family and dog before stepping back into the cockpit for this weekend's race in Russia.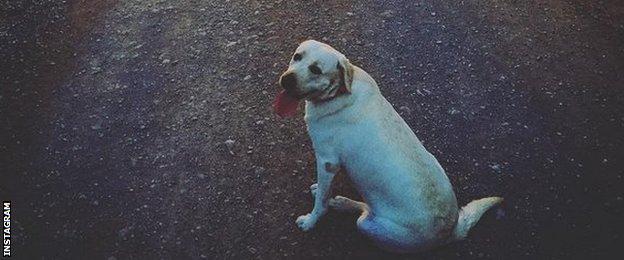 Monday, 5 October
McLaren chairman Ron Dennis is optimistic that his team's relationship with engine supplier Honda has improved markedly as they look to raise their collective performance in Formula 1. (Motorsport)
But Dennis believes F1's testing regulations need a rethink. (Motorsport)
F1's reigning world champion Lewis Hamilton adds to his collection of celebrity friends as he meets Entourage and Mr Selfridge star Jeremy Piven on a night out in London.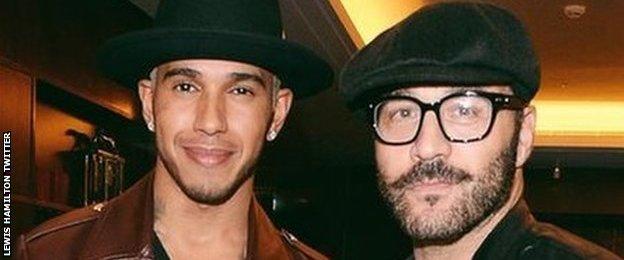 Manor sporting director Graeme Lowdon feels his team will have no "place to hide" when they take on Mercedes power from the 2016 season.(Autosport)
Red Bull's Russian driver Daniil Kvyat goes into Sunday's Grand Prix in Sochi hoping for better fortune than in his last home GP in 2014. (richlandf1.com)
Happy birthday to McLaren's Kevin Magnussen: