Formula 1 gossip: Hamilton, Honda, Palmer, Lotus, Sainz
Last updated on .From the section Formula 1
Sunday, 18 October
Lotus test and reserve driver Jolyon Palmer says he is "pushing hard" to be Romain Grosjean's replacement next season with the team expected to be taken over by Renault. (F1i.com)
Honda says that sorting out improvements to energy deployment is now its priority for the engine to be used by McLaren next year. (Motorsport.com)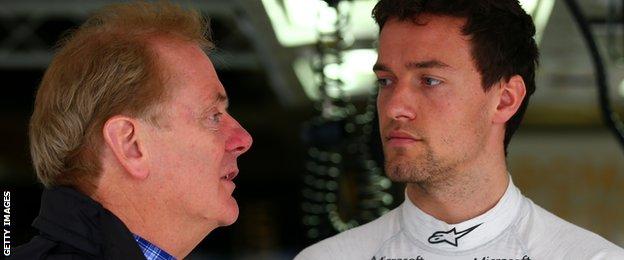 Lewis Hamilton has been on the piano again and this time has posted a video of him playing Adele's Someone Like You.
Toro Rosso's Carlos Sainz celebrated some anniversaries, tweeting: "Good day for the Sainz family. One year ago I won my World Series title, but more important my dad won 25 years ago his first world rally title!"
Saturday, 17 October
Ferrari's Sebastian Vettel says he "doubts" that former team Red Bull with quit Formula 1 at the end of the season. (Formula1.com)
Lotus, which is finalising a sale to Renault, says it has "a pretty good idea" who will partner Pastor Maldonado at the team next year. (Autosport)
F1 teams want to agree an action plan with Pirelli to deliver tyres with which the whole sport can be happy. (Motorsport.com)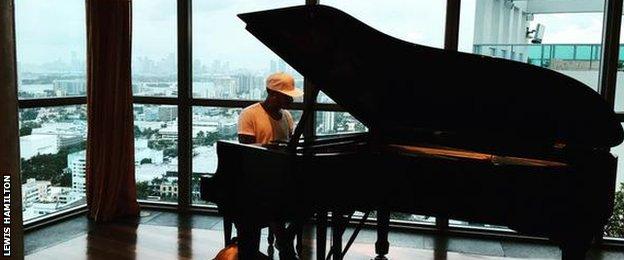 Mercedes F1 boss Toto Wolff does not see his team as favourites for 2016, despite already retaining the constructors' championship this season. (F1i.com)
Championship leader Lewis Hamilton has been playing the piano, saying that "music brings me such peace."
Basketball does not appear to be one of Fernando Alonso's specialities.
Friday, 16 October
Kimi Raikkonen says he would obey team orders to help Ferrari team-mate Sebastian Vettel keep alive his hopes of winning the 2015 Formula 1 world championship. (Eurosport)
Valtteri Bottas was 'surprised' and 'disappointed' with Raikkonen's failed attempt to pass him on the last lap of the Russian Grand Prix. The pair collided and Bottas, who had been set to come third, did not finish the race. (Daily Mail)
McLaren will not be renewing the contract of Formula 1 reserve driver Kevin Magnussen at the end of this season.(Autosport)
Lewis Hamilton surprised London nightclub-goers when he grabbed the microphone and started to sing at an after-party following a gig from US rapper Miguel. (Daily Express)
Jenson Button posted a picture on Twitter of him and Kaiser Chiefs lead singer Ricky Wilson at the McLaren Technology Centre. Button wrote on Twitter: "Productive couple of days at the MTC, also got 2 hang out with this dude 4 a Honda shoot!! @Rickontour #Kaiserchiefs."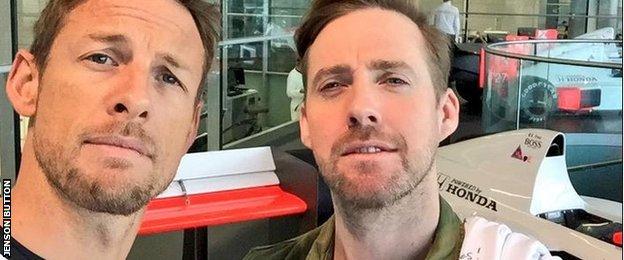 Pastor Maldonado says it was not a "great decision" to leave Williams and join Lotus in 2014. (Crash.net)
Williams driver Valtteri Bottas tried his luck at being a mechanic by changing tyres at a pit stop challenge.(Williams Racing on Twitter)
Romain Grosjean says it is a great opportunity to join the 'very, very clever' Haas F1 team and is relishing the prospect of a new challenge in Formula 1. (Crash.net)
Thursday, 15 October
An Ayrton Senna-Nigel Mansell style rivalry with Lewis Hamilton would be "fun", says Ferrari's Sebastian Vettel. (Formula 1.com)
Hamilton, meanwhile, says "it would be good for the sport" if Ferrari offered a stronger challenge to Mercedes next year. (ESPN F1)
Red Bull "should stay" in F1 despite threatening to quit the sport over an engine supply dispute, says Mercedes non-executive chairman Niki Lauda. (F1i.com)
Pirelli wanted guarantees over testing before committing to a new tyre-supply deal with F1 supremo Bernie Ecclestone. (Motorsport.com)
F1 sporting regulations state the maximum number of races in the calendar is 20, despite a 21-event schedule being announced for 2016. (Pitpass)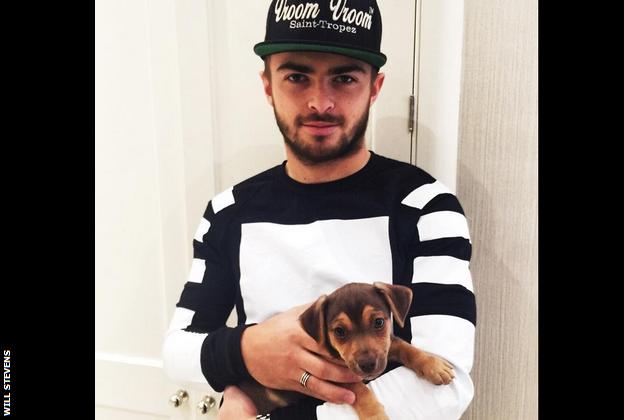 Nico Rosberg says the Mercedes' reliability has got "worse and worse" during the 2015 season. (Autosport)
Manor's American driver Alexander Rossi says the Circuit of the Americas, which stages the United States Grand Prix on 25 October, is "right up there as one of the best anywhere in the world" because "it has it all". (NBC Sports)
Lewis Hamilton posted a picture of him joining actor Matt Damon and director Ridley Scott on the set of their new film, The Martian.
Manor driver Will Stevens has a new addition to the family - a puppy named Dennis.
Wednesday, 14 October
Championship leader Lewis Hamilton paid tribute to "great team-mate" Nico Rosberg for being "a real team player" after Mercedes clinched their second consecutive constructors' championship. (Daily Mail)
Hamilton says he would be "super excited" to battle with Ferrari's four-time world champion Sebastian Vettel for the title in 2016. (Pitpass)
Carlos Sainz believes "everything is falling into place" for his Toro Rosso team to remain on the grid in 2016 after fears they would quit the sport. (Autosport)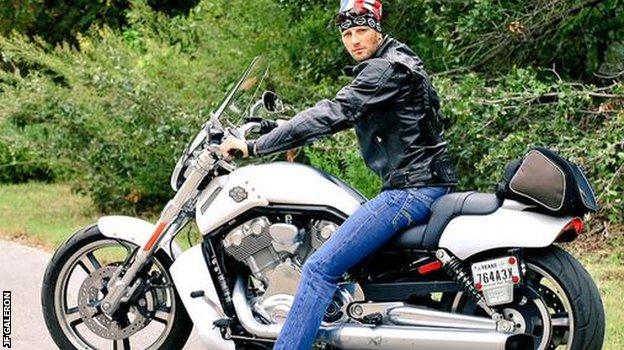 Force India's Nico Hulkenberg says he is expecting another good result for the team at the next grand prix in the US after team-mate Sergio Perez's third place in Russia on Sunday. (Motorsport.com)
Former Red Bull driver Mark Webber is staying in a hotel featuring a picture on the wall of posthumous 1970 Formula 1 world champion Jochen Rindt.
Lotus driver Romain Grosjean swapped four wheels for two as he got on board a motorbike.
Tuesday, 13 October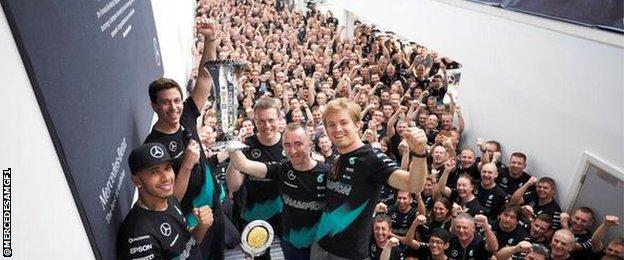 Ferrari could debut its 2016 engine upgrade ahead of schedule at the United States Grand Prix later this month. (Autosport)
Nico Rosberg has called on Mercedes to investigate why "small things" have derailed his title challenge. (Crash)
Mercedes motorsport boss Toto Wolff says the battle between Lewis Hamilton and Sebastian Vettel could develop into "one of the great rivalries in the sport".(Planet F1)
McLaren reserve driver Stoffel Vandoorne says he is "optimistic" of getting an F1 seat next season after winning this season's GP2 title. (Planet F1)
Monday, 12 October
Mercedes boss Toto Wolff says the manner of the team's constructors' title victory was "bittersweet" because of driver Nico Rosberg's retirement at the Russian Grand Prix. (F1i.com)
Ferrari team principal Maurizio Arrivabene says he considers Kimi Raikkonen's controversial final lap collision with Valtteri Bottas on Sunday to be a "racing incident" following the Finn's penalty which demoted him from fifth to eighth. (Crash.net)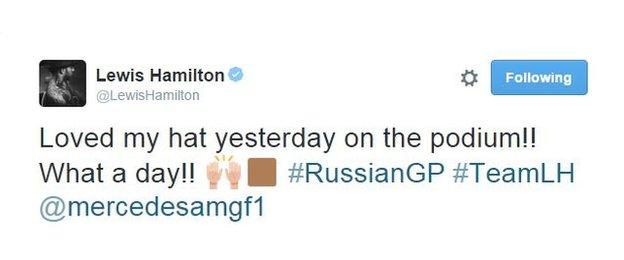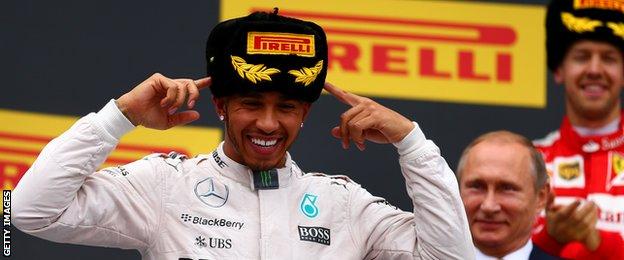 Red Bull driver Daniil Kvyat says he was delighted to overcome a "complicated" home race in Russia. (GPUpdate.com)
Sauber's Brazilian driver Felipe Nasr says he is happy with his decision to start work with a new race engineer Paul Russell. The 23-year-old finished sixth in Sunday's race - his second best result of the season. (Globo via Inautonews.com)