Honda and Renault to be aided by planned engine rule changes

By Andrew Benson
Chief F1 writer
Last updated on .From the section Formula 1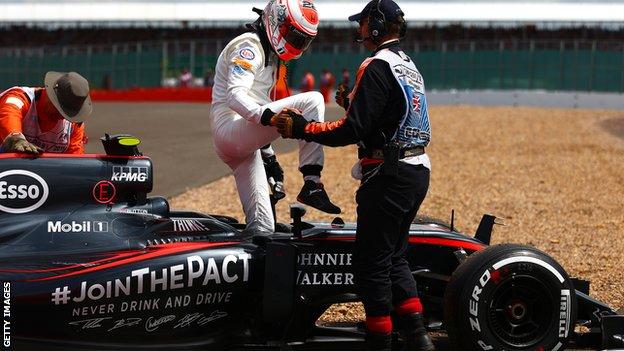 Struggling Honda and Renault have been given a boost in their attempts to match rival engine manufacturers.
Formula 1's four engine makers have agreed to allow in-season development next year - and to increase the number of permitted changes.
Development is currently allowed until 28 February, with engine specifications then frozen for the season.
The rule change still has to be approved by the F1 Commission and the FIA World Council.
But it gives Honda and Renault hope of catching up with Mercedes and Ferrari.
What has been agreed?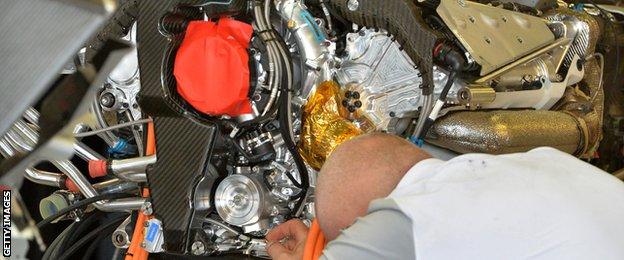 Engine development in F1 is restricted under rules that introduced fuel-efficient turbo hybrid V6 engines in 2014, in an attempt to keep costs under control.
Originally, the plan was to allow manufacturers to improve their engines during the close season but forbid changes during the championship.
In addition, the amount of development was set to be increasingly restricted year on year until 2020.
Development was defined by a system of tokens, which were ascribed to various parts of the engine based on their influence on performance.
From 2014 to the end of 2015, manufacturers were allowed to use 32 out of a total of 66 tokens to improve their engines.
That number was set to fall to 25 in 2016, 20 in 2017, 15 in 2018 and three each in 2019 and 2020.
But Honda, Renault and Ferrari have all been lobbying to free up development - they wanted it allowed during the season and to increase the number of tokens that could be used.
The manufacturers and the FIA have agreed to allow 32 development tokens again in 2016 - and to permit companies to apply them throughout the championship as they saw fit.
In addition, the sliding scale of increased restrictions has been pushed back - so 25 tokens will now be allowed in 2017. The numbers for subsequent years is subject to discussion.
And an allowance will be made for any new manufacturers who enter the sport to permit them an as-yet-undecided number of tokens in their first season, which previously was not allowed.
In addition, engine manufacturers have been permitted to supply year-old engines to customer teams. Previously, the rules dictated they had to supply the same-specification engines to all teams.
How does it help Honda and Renault?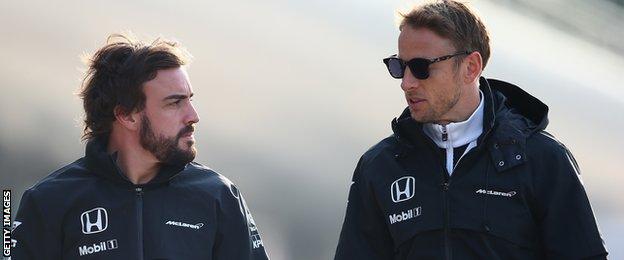 Honda and Renault's engine performance is short of those of Mercedes and Ferrari. This development increases their chances of catching up.
Renault need to find something in the region of 50-60bhp to close this season's gap between themselves and Mercedes - not counting whatever gain the world champions make for 2016.
Honda, which entered F1 only this season, face an even tougher challenge.
The Japanese manufacturer's engine at its best is about 80-100bhp down on the Mercedes. This number increases to nearly 300bhp on the longer straights because of the Honda's hybrid system, which is poor at recovering and deploying recovered energy.
Freeing up development gives Honda and Renault more of a chance to find the technical solutions to improve the performance of their engines.
Ferrari, which is only about 10-12bhp short of matching Mercedes, wanted the same thing to give them the chance to overtake the German company.
Mercedes was willing to allow the changes because it realised having two manufacturers struggling so badly risked them pulling out, which would be bad for F1.
The risk for Ferrari, Renault and Honda is that the change also allows Mercedes to further extend its advantage.
Will it happen?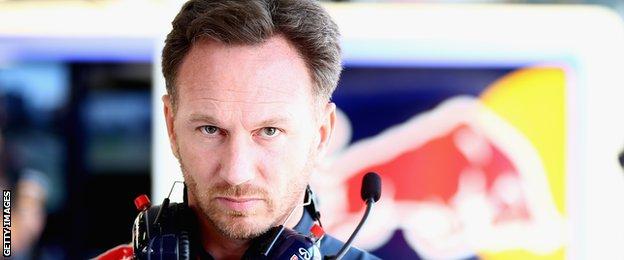 The agreement between the engine manufacturers needs to be approved by the next two stages of the F1 legislative process - the F1 Commission, on which all the teams have representation, and the FIA World Council.
One senior figure close to the negotiations said it was "quite unlikely that what was agreed will not happen".
However, it cannot be taken as read because of the situation surrounding Red Bull, both of whose teams are currently without engines for 2016.
Red Bull have been offered a 2015 engine by Ferrari for next season, but have been pushing to be given parity.
Insiders say Red Bull could threaten to block aspects of the agreed changes in an attempt to get their way.
Red Bull have threatened to pull out of F1 if they cannot get an engine with which they are satisfied.